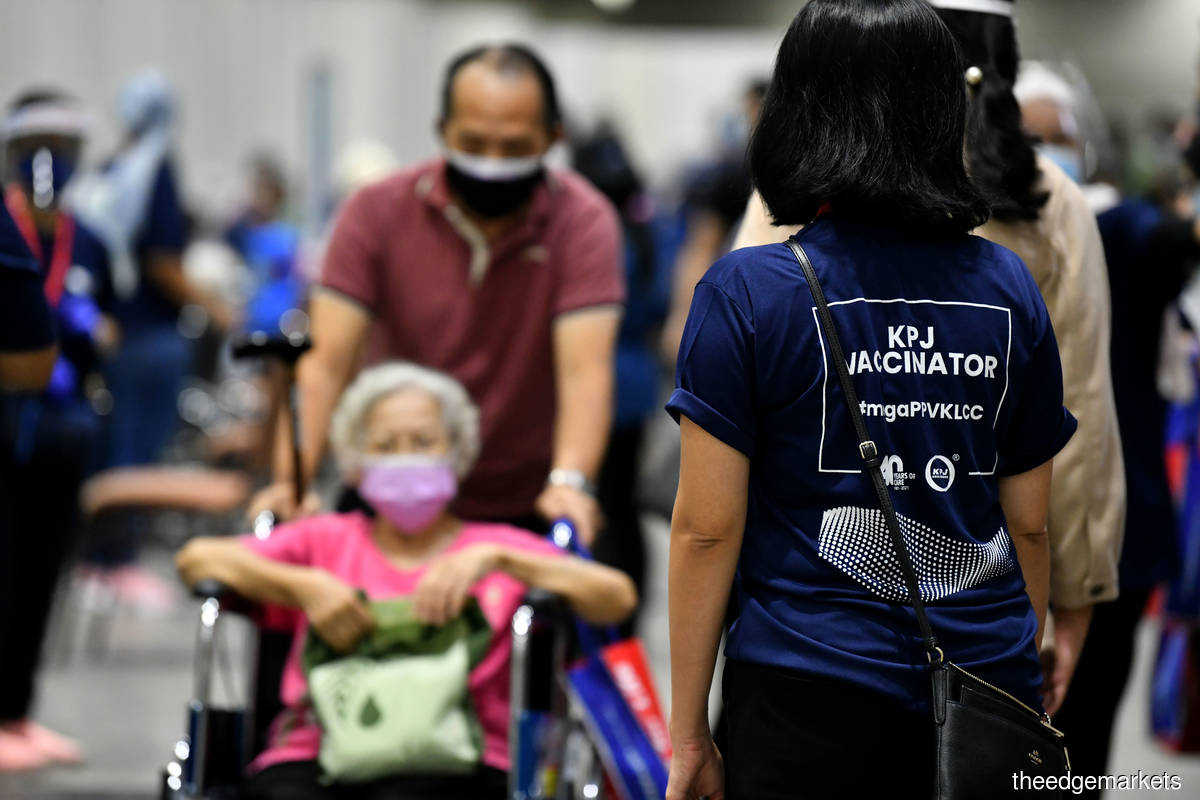 (June 10): I had my first AZ jab in IDCC, Shah Alam yesterday (June 9) at 2.28pm. Many people have already written and shared how wonderful and smooth the entire process has been for them. My personal experience yesterday was no different but that is not what I want to repeat here, except to concur by saying it is indeed world-class planning and execution. Kudos to all involved!
I want to share my other observations.
As I progressed along my queue, I was #784 from the time the centre reopened at 2pm for the afternoon session. I could see that the many volunteers who aided us through the entire process were Malaysians from all walks of life, of different ages and from different racial and religious backgrounds. I also began to see how they worked so seamlessly and cohesively together, each in their respective roles, whether as an usher, a guide, administrator, doctor-in-attendance or the nurse with the needle to the care-advisers at the final station before you leave.
It was simply amazing to see how they worked together as "one people", as true Malaysians, with the sole purpose of serving the needs of Malaysia and Malaysians, with deference towards each other's race and religious background, and societal standing. And, it was the same way in which they treated everyone in the queue lines. There was no favouritism or special treatment for "orang kita", save for the ones with mild disabilities. Everyone of them worked harmoniously and passionately together and treated their visitors the same way, equally and frequently with a genuine smile. The atmosphere, for me, was enthralling, to say the least. It's something I have not encountered in a long, long time in our homeland.
Racial and religious partisanship in this country has taken roots far deeper than it ought to have, and it is very evident in many of our daily events and encounters. There are exceptions of course, but unfortunately these are few and infrequent. I believe we have no one else to blame but ourselves, for what and how we have become — we have allowed it to happen, each in our own way, never mind as a  big or small contributor, whether the initiator or responder, or simply the one fanning the fire. It has scarred our homeland and taken the shine from "the beautiful Malaysians" that we once knew — that we once were.
But then yesterday, I had the wondrous opportunity to experience and see "the beautiful Malaysians" again in full and true manifestation. It is unbelievable how much it warmed and touched my heart. It was as if I felt a glow.
My growing up years in Taiping, in this context, have been nothing but amazing and I sincerely hope that our future generations will have the opportunity to experience the same blessings I have had.
May God bless Malaysia and the beautiful Malaysians beyond our current battle with this pandemic.
Seow Aik Guan is a businessman who was moved to pen his thoughts by what he saw and experienced at the vaccination centre given all the negativity that has been posted on social media.