This article first appeared in The Edge Malaysia Weekly, on September 19, 2022 - September 25, 2022.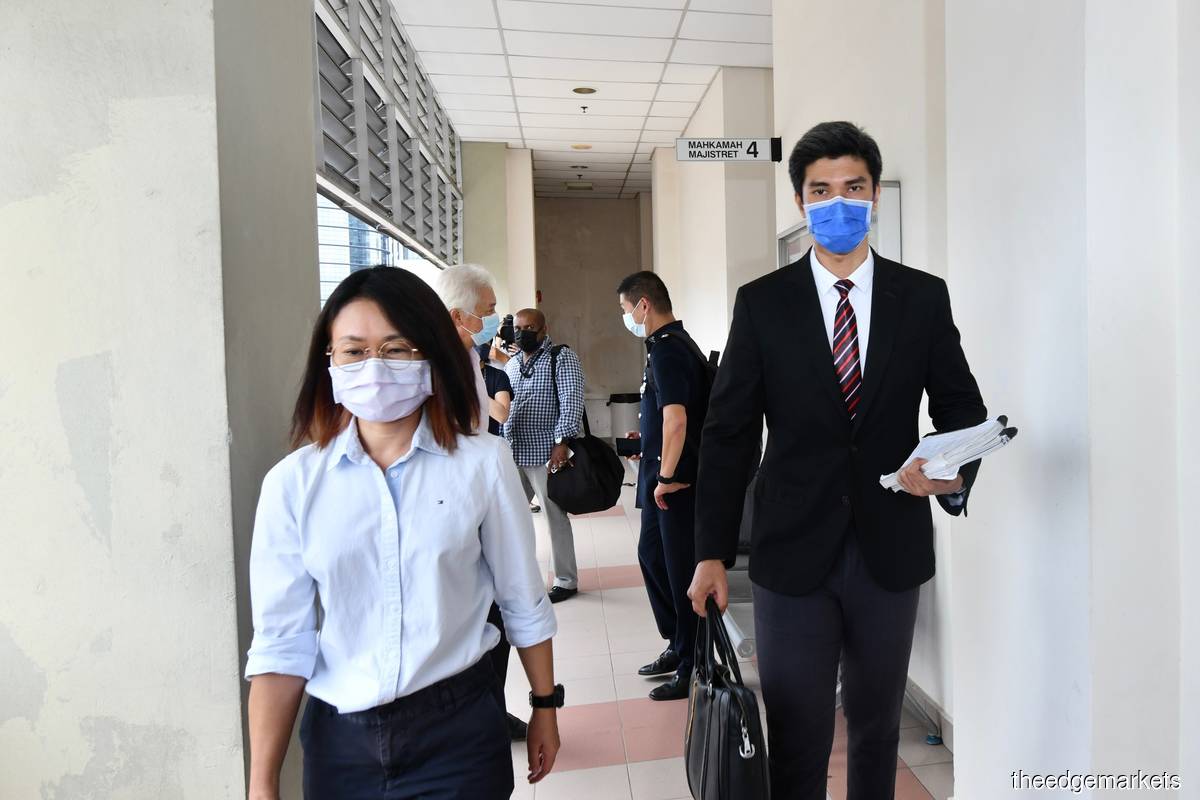 Our former editor-in-chief (EIC) Azam Aris, who passed the baton to me about 10 months ago, was charged with criminal defamation under Section 500 of the Penal Code last Tuesday. 
M Shanmugam,  who is now contributing editor after he rejoined The Edge last year,  will also face the same charge when he returns from an overseas trip.  Shan, who was then executive editor,  hired me in 2008. I joined The Edge because I was attracted by its robust journalism, and I have not been disappointed. Being the EIC, it is one of my responsibilities to ensure robust journalism continues to be practised here.  
The charges against the duo, who I regard as my mentors, are related to two articles published in The Edge Malaysia in September 2020 and April 2021, when Azam was the EIC.
The articles, titled "Hidden hands behind penny stock surge" and "Hidden hands behind penny stock surge under scrutiny", were about the meteoric rise and fall in the share prices of a long list of companies with intricate cross-shareholdings and common directors.
DGB Asia Bhd, MNC Wireless Bhd, Trive Property Bhd and Metronic Global Bhd were among these companies. A businessman with direct and indirect shareholdings in these four firms, Datuk Kua Khai Shyuan, claimed that the two articles had tarnished his reputation and that of the companies, and he lodged a police report against us in late 2020.
Based on his complaint and following several rounds of police interviews with us, the Deputy Public Prosecutor's (DPP) office in Kuala Lumpur decided to charge Azam and Shan with criminal defamation. 
If they are convicted, they can be fined or jailed for a maximum of two years, or both.
As I sat in the Petaling Jaya Magistrate's Court listening to the charges being read out to Azam, I kept thinking what warranted the DPP (whoever that person is who made the decision) to penalise us by charging our editors. We were just doing our job reporting the facts.
I don't recall any instance where a journalist has been charged with criminal defamation in the 24 years  that I have been in the newsroom. Indeed, there have been very few instances of anyone being charged with criminal defamation — a colonial relic.
But given what has happened, I certainly have to better understand how that law works. Indeed, all editors have to now be aware of it. 
That said, I do have questions to ask.
Have there been any serious attempts and interest on the part of the various law enforcement agencies to investigate and catch those involved in manipulating the trading of the shares of those companies?
The two reports we published in 2020 and 2021 were not the first time that The Edge had reported on the manipulation of penny stocks.
We also wrote about the penny stock manipulation that happened in Singapore in October 2013. The share price meltdown wiped out in a matter of days some S$8 billion in the market value of three companies — Asiasons Capital (which has been renamed Attilan Group), Blumont Group and LionGold Corp.
The Singapore authorities subsequently arrested and charged a number of individuals, including Malaysian John Soh Chee Wen, the alleged mastermind.  In May this year, Soh and his co-conspirator Quah Su-Ling were found guilty by the Singapore High Court of the country's most serious case of market manipulation. They have been convicted of criminal conspiracy, including false trading, price manipulation, deception and cheating. They will be sentenced at a later date. 
As the court officer asked Azam, after reading out the charge before the magistrate, "Adakah kamu mengaku salah?" (Do you plead guilty?), and he replied firmly "Tidak" (No), I asked myself, if one day I found myself in the dock, would I be as strong as the man who had guided us when we were pushing the envelope?
I accept that dealing with difficult situations is an occupational hazard of being an EIC. Still, will what has happened to Azam force us to stop our investigative reporting? Has it sent shivers through the newsroom, from the junior writers on the front line to our copy editors, graphic artists, photographers and editors?
Will their spouses or parents persuade them to leave The Edge and work elsewhere to avoid sleepless nights? After all, journalism is not a highly paid job when you consider the hard work and time that we spend in the pressure cooker that is the newsroom. 
While waiting for bail to be sorted out for Azam (we were there for almost eight hours), it led me to think: Should I, as the incumbent EIC, make a decision to stop our investigative journalism? Should I tell the team that they should no longer bother to comb through pages of documents and statistics, and undertake in-depth analysis in order to prevent any more of us from being charged like Azam and Shan?
I would not want to imagine how our publisher Ho Kay Tat — who led us through a rough patch when our publications were suspended in 2015 after our investigative reports on the 1Malaysia Development Bhd (1MDB) scandal — and the team would react to such a decision.
We at The Edge are now being put to the test again.  The charges Azam and Shan are facing, I rationalised, may well open the door to frivolous complaints and cases against journalists, and so, it might be better for us to be less robust in our reporting. 
Thankfully, that thought didn't last long.
This is simply because it is not wrong to report the truth so that the public will know, even if it upsets a small but powerful group. If we are cowed, we will fail as the fourth estate, which is an important pillar in a democracy.
And I reminded myself of our mission statement, The Edge Commitment, which reads, "A high standard of editorial quality and excellence should undergird success in an industry that is built around serving the public interest. We believe the interest of the investing public will be served by fair, accurate and timely information."