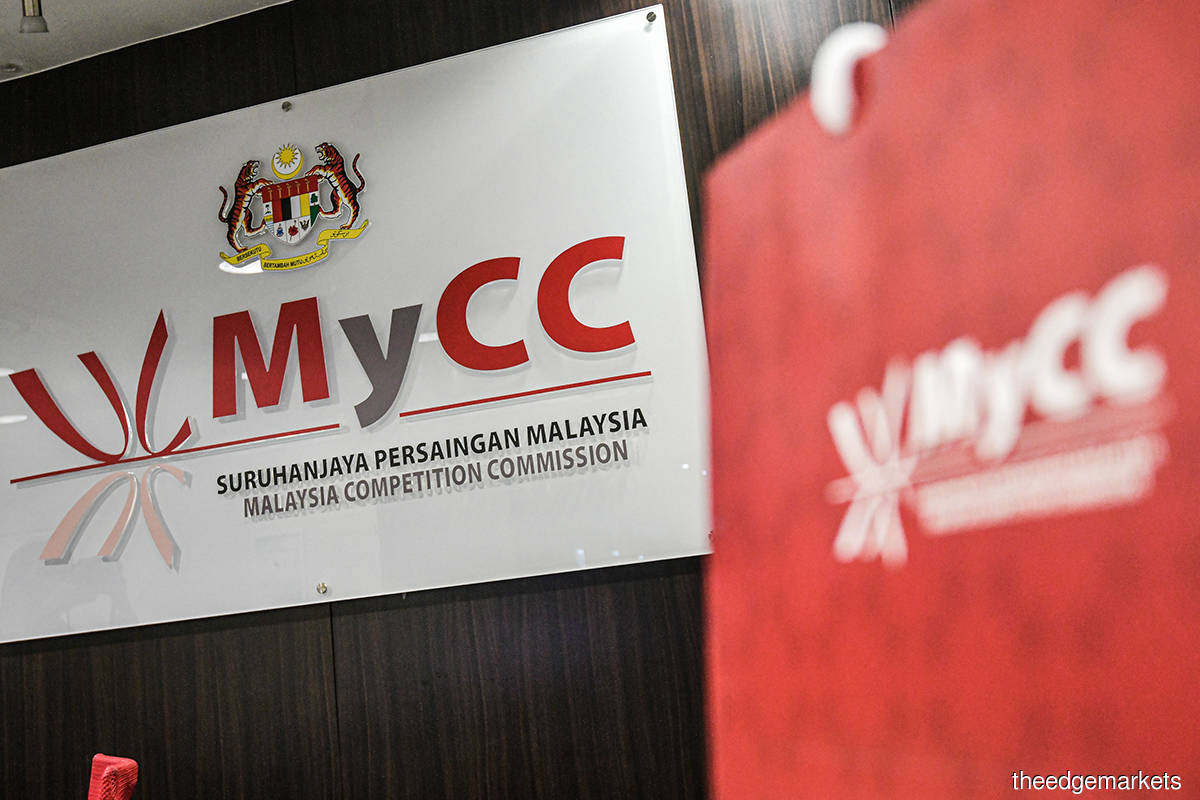 KUALA LUMPUR (Sept 13): The Malaysia Competition Commission (MyCC) said it  is currently analysing and weighing its options, which includes filing a judicial review on the decision by the Competition Appeal Tribunal (CAT).
In a statement on Tuesday (Sept 13), MyCC said this in relation to its decision addressed to Persatuan Insurans Am Malaysia (PIAM) and its 22 members.
MyCC emphasised that the CAT held that MyCC, by its nature and function as a quasi-judicial body, is empowered to interpret a provision of law whether it is relevant or otherwise.
"The mere fact that the outcome of the interpretation of the law affects another regulator's power could not preclude MyCC from exercising its duties," it said.
Further, MyCC said the CAT ruled that the letters issued by Bank Negara Malaysia which were relied heavily by PIAM and the insurers cannot be construed as a directive.
It said that in fact, the CAT is of the considered view that the impugned letters which BNM alluded to be a direction or directive fall short of precise language to amount to a direction or directive.
It was further held that in all impugned letters before the CAT, BNM did not state in clear terms that it was directing PIAM and the insurers to enter into the infringing agreement.
Consistent with MyCC's findings in its final decision, the CAT ruled that the letters are merely letters urging the parties to resolve the commercial dispute, expedite negotiation and reach an agreement on the issues raised.
The timing of BNM's first mention of its position that the said impugned letters were a direction or directive was also taken into consideration by the CAT in reaching its decision.
The CAT was of the view that if BNM had indeed issued a direction in 2011, it would have stated so in 2015, at the earliest possible opportunity when investigations by MyCC commenced.
"On the contrary, BNM only mentioned that the said letters were a direction or directive just around a month before MyCC issued its proposed decision in 2017.
"On this basis, the CAT dismissed BNM's appeal," it said.
"On other aspects of the decision, MyCC is currently analysing and weighing its options, which includes filing a judicial review.
"This is because the decision by the CAT may create ambiguity on how the law in relation to anti-competitive agreements made through associations is interpreted.
"Concurrently, MyCC will continue to strive to execute its mandate efficiently and effectively with a commitment to ensure competition culture remains conducive and markets work well for consumers, businesses, and the economy," said MyCC chief executive officer Iskandar Ismail.
BNM in a statement on Sept 20, 2020 had said that in its decision, MyCC concluded that PIAM and its 22 members have infringed Section 4 of the Competition Act 2010 in that the parties had entered into an agreement on the application of trade discounts on parts prices and hourly labour rates for motor vehicle repairs by workshops under the PIAM Approved Repairers Scheme (PARS).
The central bank said that besides imposing financial penalties, MyCC also directed the parties to cease and desist from implementing the agreed parts trade discount and the hourly labour rate, and for such discounts and rates to be determined independently by individual insurers and workshops.
"BNM regrets MyCC's decision as the arrangement was put in place through the facilitation and direction of BNM to the general insurers to address disputes between workshops and general insurance companies that had adversely impacted consumers.
"This was due to protracted delays and disagreements over insurance claims payments for motor repairs.
"The resulting arrangement was implemented after discussions between PIAM and the Federation of Automobile Workshops Owners Association of Malaysia (FAWOAM)," it said.
As a result of BNM's regulatory intervention, delays in settlement of claims arising from motor repairs had reduced significantly and policyholders were better served by a more efficient claims settlement process.
For example, the average turnaround time from date of notification of an accident to the completion of repair works had reduced by 55% since 2010, it said.