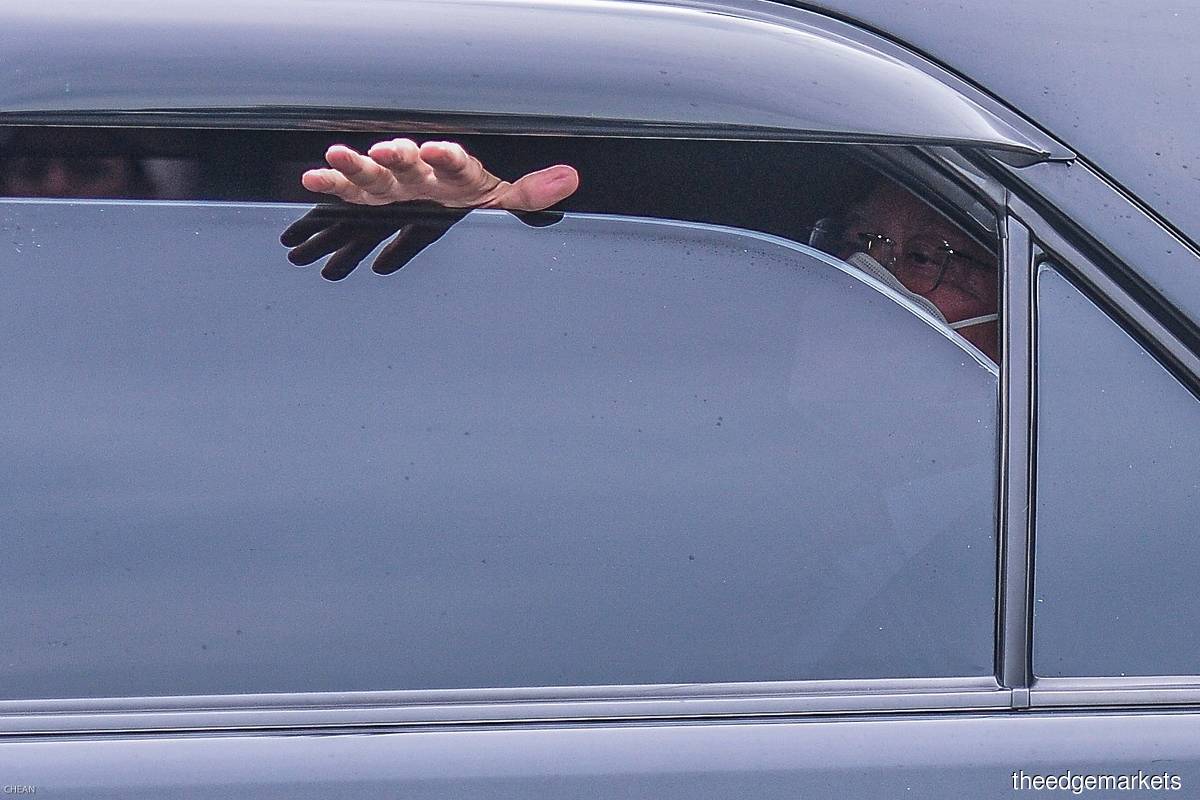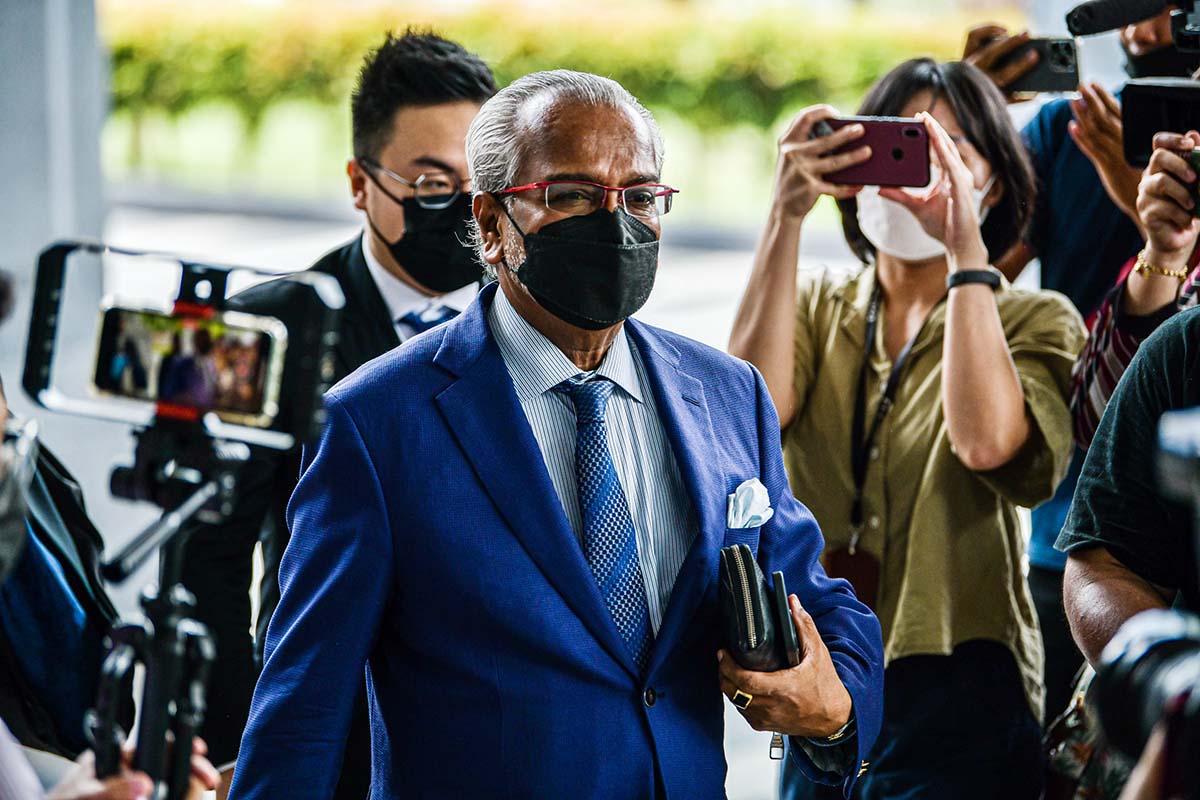 Tan Sri Muhammad Shafee Abdullah, Najib's counsel in the 1MDB-Tanore case, arrived for proceedings. (Photos by Zahid Izzani Mohd Said/The Edge)
KUALA LUMPUR (Aug 25): Impeccably dressed in his usual suit and tie ensemble — this time a blue and red pairing — Datuk Seri Najib Razak appeared calm and collected as he faced the resumption of his 1Malaysia Development Bhd (1MDB)-Tanore graft trial on Thursday, the third day after he started serving his 12-year jail sentence for corruption involving SRC International Sdn Bhd, a former 1MDB unit.
The hearing, before judge Datuk Colin Lawrence Sequerah, also allowed Najib to reunite with his family for the first time since his imprisonment started, according to his special officer Ahmad Lutfi Azhar, who spoke to reporters outside the Kuala Lumpur Courts Complex during the trial.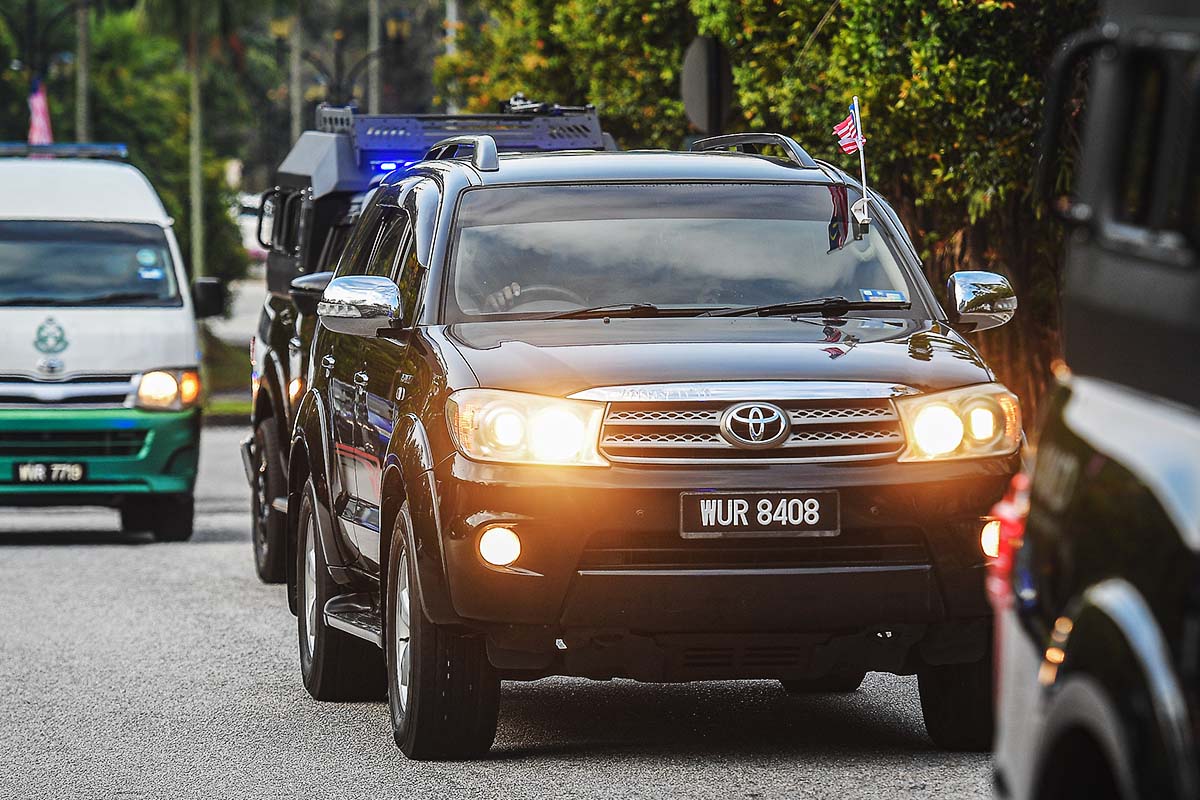 Najib arrived at the Kuala Lumpur Courts Complex from Kajang Prison under heavy escort.
The former premier began serving his jail sentence immediately after a five-member Federal Court bench unanimously dismissed his final SRC appeal and reaffirmed his graft conviction and sentence.
Ahmad Lutfi also dismissed rumours that Najib would be moved to Sg Buloh prison.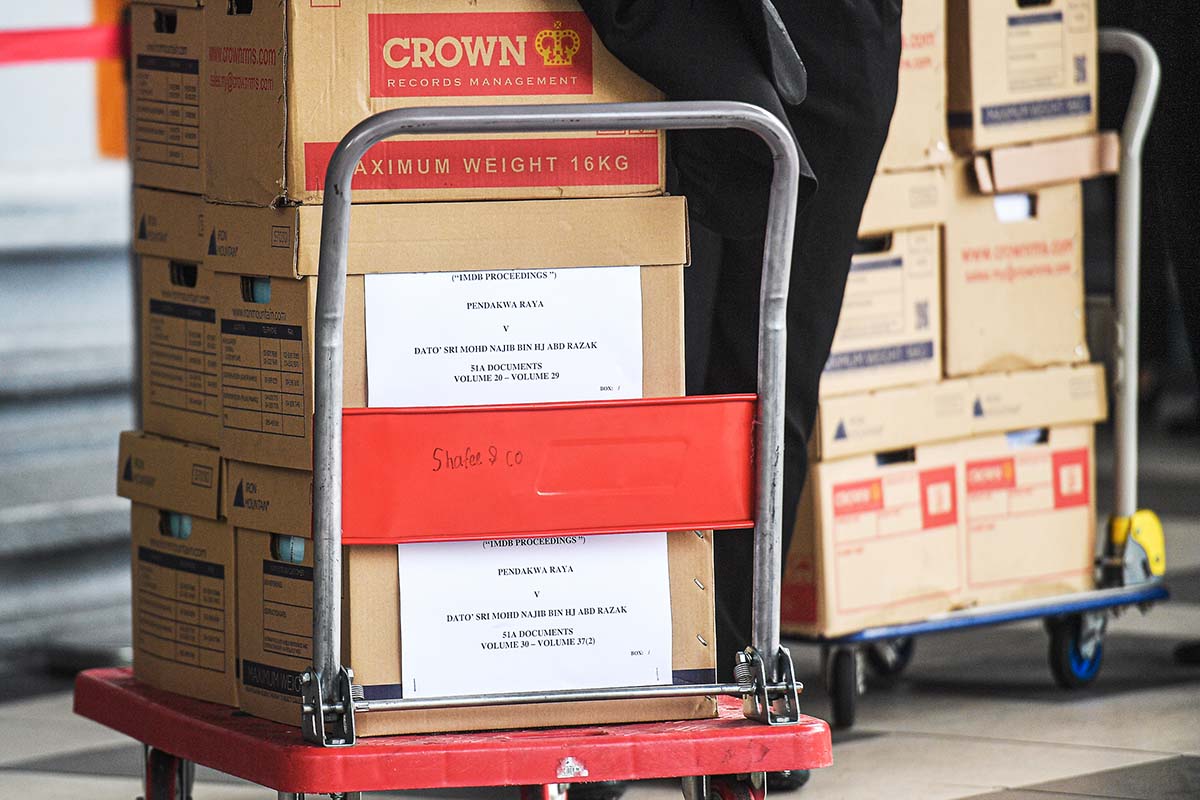 Stacks of documents for Najib's 1MDB-Tanore trial at the Kuala Lumpur High Court. He has several ongoing and future trials related to the now-defunct state fund.
Present in court to show their support for him were his wife Datin Seri Rosmah Mansor, his daughter Nooryana Najwa, and his son Norashman.
After the day's proceedings concluded at around 4.30pm, Najib left the courthouse under heavy escort back to Kajang Prison, where he is serving his jail term.
A group of about 20 supporters waiting outside the courthouse chanted 'Bosku!' when they saw the convoy of vehicles transporting him. Najib, in a black vehicle, managed to give them a small wave from a heavily-tinted window that was partly wound down.
Najib is expected to be at the courthouse again on Friday for another 1MDB-linked trial — this one for allegedly tampering with the audit of the wealth fund. The case will be heard before High Court judge Mohamed Zaini Mazlan.
Read also:
Najib's 1MDB-Tanore trial: Ex-PM arrives at High Court from Kajang prison under heavy escort
1MDB-Tanore trial: Defence lawyer baffled as prosecution witness says 'I don't know' about case's basic facts