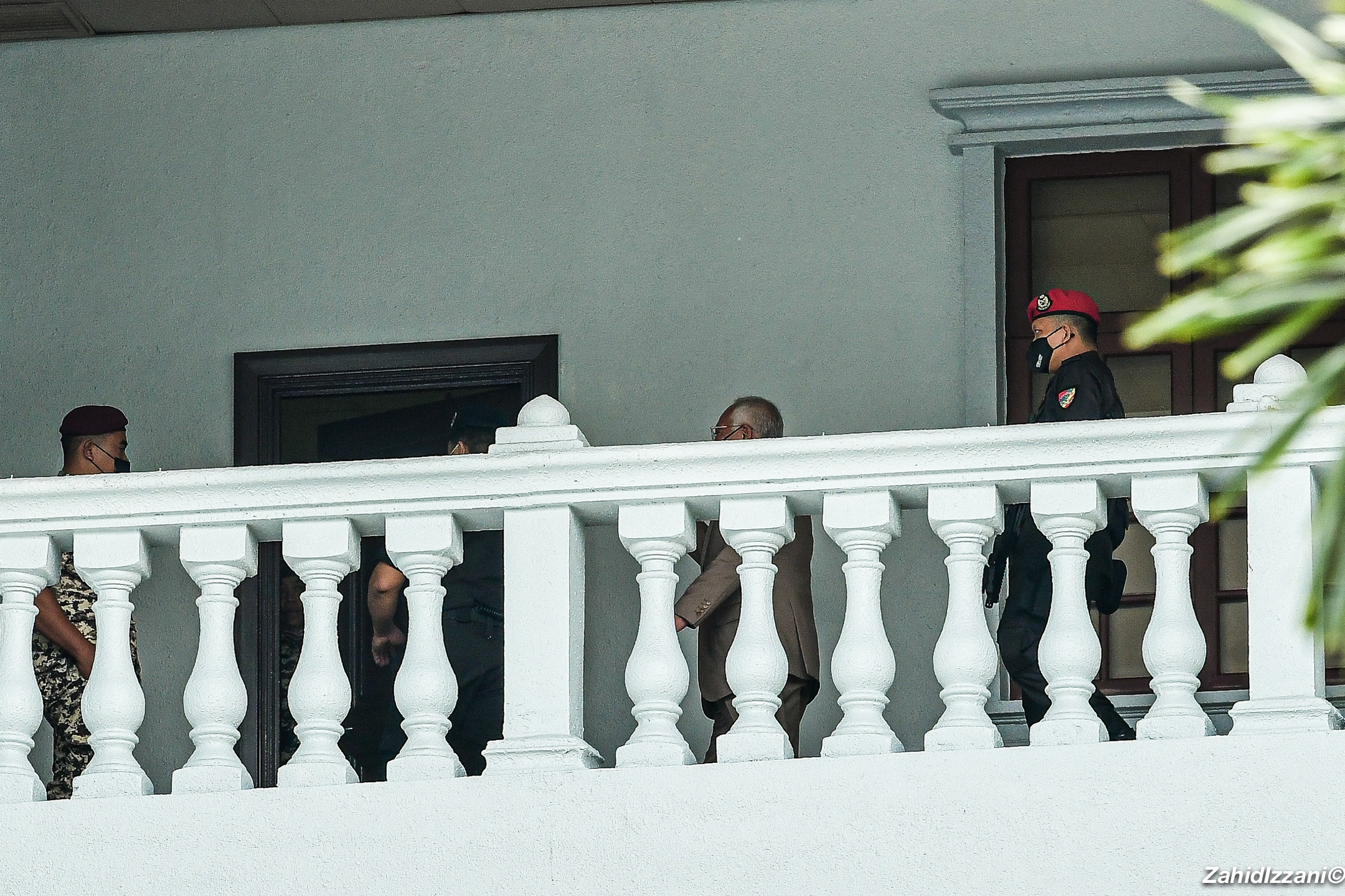 KUALA LUMPUR (Oct 18): Jailed former prime minister Datuk Seri Najib Razak was given until Nov 22 to file any third-party proceedings in the US$1.18 billion civil suit filed by SRC International Sdn Bhd.
Judge Datuk Ahmad Fairuz Zainol Abidin, during case management on Monday (Oct 17) via Zoom, ordered Najib's legal team from Messrs Shafee & Co to file third-party proceedings by the said date, as they had informed the judge that Najib reserves the right for third-party proceedings. 
Ahmad Fairuz also fixed Nov 22 for case management. 
Meanwhile, he directed Najib, who was represented by Syafiqah Sofian, to file his summary of the case in two weeks. 
The judge also said that Najib's lawyers should liaise with lawyers for SRC on the chronology draft and the draft of issues to be tried. 
SRC was represented by Syafinaz Vani and Lisa Yong from Rosli Dahlan Saravana Partnership.
SRC, a former subsidiary of 1Malaysia Development Bhd (1MDB), filed the suit in May last year, seeking a declaration from the court that Najib is liable to account for the company's losses of US$1.18 billion due to a breach of duties and trust.
The amount is said to be from the RM4 billion loans from Retirement Fund Inc (KWAP) to SRC between 2011 and 2012, which were channelled overseas and have been unrecovered to date.
Former SRC managing director Nik Faisal Ariff Kamil was also named as a defendant in the suit. He remains at large, and was last known to be in Indonesia.
Last November, the court entered a judgement in default against Nik Faisal for his non-appearance after the suit was filed. A judgement in default can be entered if the person named in a suit fails to respond.
SRC previously dropped other defendants in the civil suit, including its former chairman Tan Sri Ismee Ismail, as well as former directors Datuk Shahrol Azral Ibrahim Halmi, Datuk Suboh Md Yasin, Datuk Mohammed Azhar Osman Khairuddin and Datuk Che Abdullah @ Rashidi Che Omar.
Najib, 69, is presently serving a 12-year jail term, after the Federal Court affirmed his conviction and sentence on seven counts of abuse of power, criminal breach of trust and money laundering related to SRC.
Meanwhile, Ahmad Fairuz last February refused Najib's application for a stay of the hearing of the civil suit pending the outcome of his main SRC appeal.