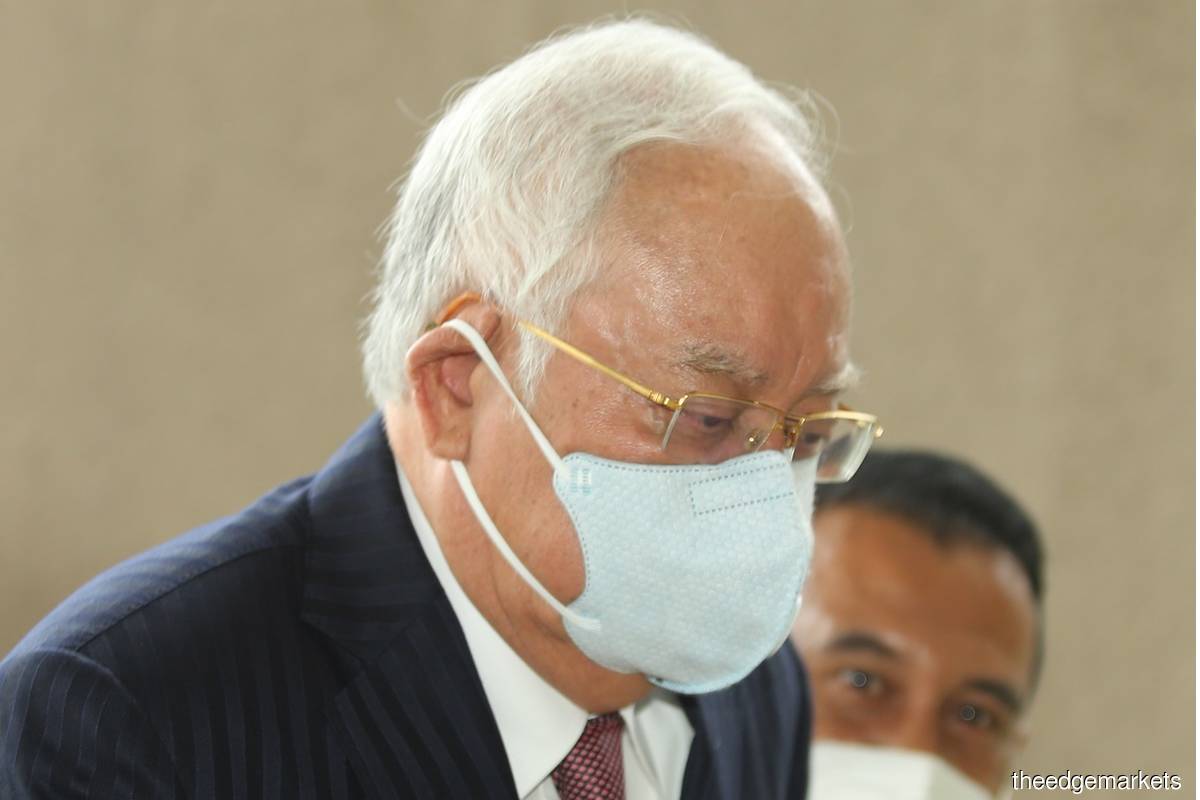 KUALA LUMPUR (Sept 23): The prosecution in ex-prime minister Datuk Seri Najib Razak's SRC International Sdn Bhd case had not filed its petition of appeal against the High Court's sentencing within the specified 10-day duration after the record of appeal was filed on Sept 10, 2020, a source familiar with matter told theedgemarkets.com today.
The source said the 10-day duration to file the petition of appeal had lapsed.
"The prosecution without filing the petition of appeal, means its appeal on the sentence is now done and dusted already," the source claimed.
On July 28, 2020, it was reported that the High Court had on that day found Najib guilty for abuse of power and misappropriating over RM42 million from 1Malaysia Development Bhd's (1MDB) former subsidiary SRC.
It was reported that Najib was fined RM210 million and sentenced to 12 years in prison by Justice Mohd Nazlan Mohd Ghazali.
At the time of writing this report, the Attorney General's Chambers of Malaysia could not be immediately reached for comment on the matter.
theedgemarkets.com has obtained comments from two criminal lawyers on whether the prosecution can still file the petition of appeal after the duration to do so had lapsed.
Mohamed Haniff Khatri Abdulla said the prosecution can still file a memorandum to seek the court's permission to file the petition if the prosecution wishes to do so.
"The court can then decide whether to consider whether to accept the [prosecution's] petition which it filed out of time. However, it is strange the prosecution, if it is true, has not asked for an extension, and this may affect the cross-appeal of the sentencing when the hearing of the appeal is heard," Mohamed Haniff said.
Another lawyer Rafique Rashid Ali said by not filing the petition or seeking a time extension to do so, it may be deemed that the prosecution may not be interested in cross-appealing the sentence.
"If their record of appeal was filed on Sept 10, then the petition should be filed by Sept 21. Is the prosecution still pursuing its appeal against the sentence?"  Rafique asked.
Rafique further questioned the prosecution's silence on their petition which seems to indicate that the prosecution is not interested in pursuing its appeal.
Read also:
SRC Trial: Defence applies for more time to file petition of appeal