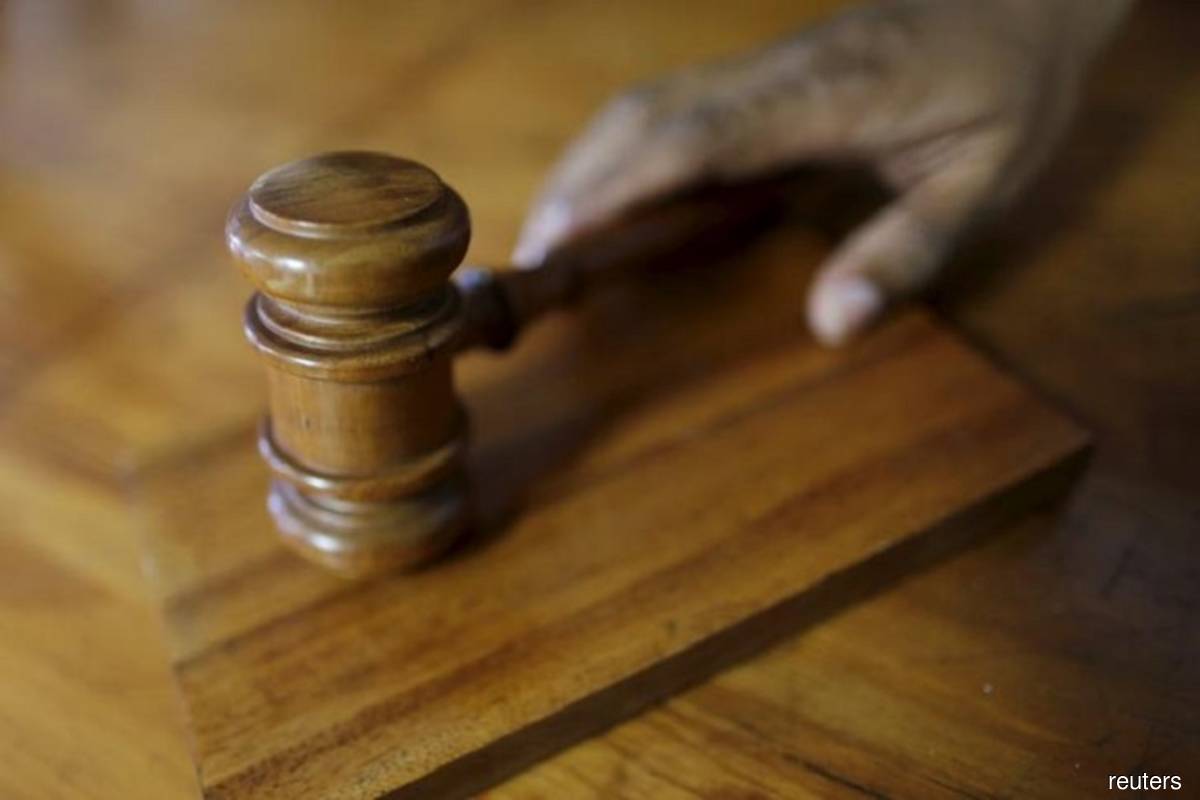 KUALA LUMPUR (Sept 15): The Sessions Court here has fixed Oct 16 to decide on former Silver Bird Group Bhd managing director (MD) Datuk Jackson Tan Han Kook's bid to strike out his seven charges of furnishing false information to Bursa Malaysia.
The court also fixed the same day to decide on the company's former chief executive officer (CEO) Derec Ching Siew Cheong, who is facing eight similar counts of providing false information to the trading bourse.
The date was decided by Sessions Court judge Hasbullah Adam today after hearing submissions from Securities Commission Malaysia deputy public prosecutor Mohd Hafiz Mohd Yusof and counsel Datuk N Sivananthan who appeared for Ching and Datuk K Kumaraendran for Tan.
Sivananthan and Hafiz separately confirmed the date of the decision to theedgemarkets.com when met today.
Tan and Ching are accused of furnishing Bursa Malaysia with falsified statements contained in Silver Bird's eight unaudited quarterly financial accounts for the financial years ended Oct 31, 2010 and Oct 31, 2011.
The defence had argued that since the Court of Appeal had, in another case, established that Tan and Ching had no knowledge of the forged documents, the charges in this case should also be struck out.
On June 10, the Court of Appeal upheld the High Court's decision to acquit Tan and Ching from all 134 charges of cheating and purportedly using forged documents to cheat Malayan Banking Bhd of close to RM67.4 million.
The duo stood trial before Sessions Court Judge Mohd Nasir Nordin, during which the defence was called, but they were later acquitted as the defence raised reasonable doubt in 2016.
The High Court dismissed the prosecution's appeal and the Court of Appeal upheld that decision.
Silver Bird — which was delisted from Bursa Malaysia in 2014 — was known for its "High 5" brand of bread loaf and "Silverbird" brand of cake. Following a court order to vacate its operating premises, it ceased operations in June 2016.
In February 2013, the bread maker made a surprising announcement on a RM112 million hole in its finances — which later turned out to be RM297 million.
When the financial irregularities were uncovered, Silver Bird announced that the stock exchange had categorised it as a financially distressed company under Practice Note 17.
The group then removed both Tan and Ching from its board of directors shortly after.
If convicted, both Tan and Ching face up to 10 years in jail and a maximum fine of RM3 million.
In its heyday, Silver Bird's major shareholders included pilgrim fund Lembaga Tabung Haji (22.19%), Berjaya Corp Bhd (20.53%), Koperasi Permodalan Felda Malaysia Bhd (12.7%) and venture capital fund CVC Ltd (9.07%).
Read also:
Former Silver Bird Group MD, financial officer acquitted of 134 cheating charges, ends 8-year legal saga