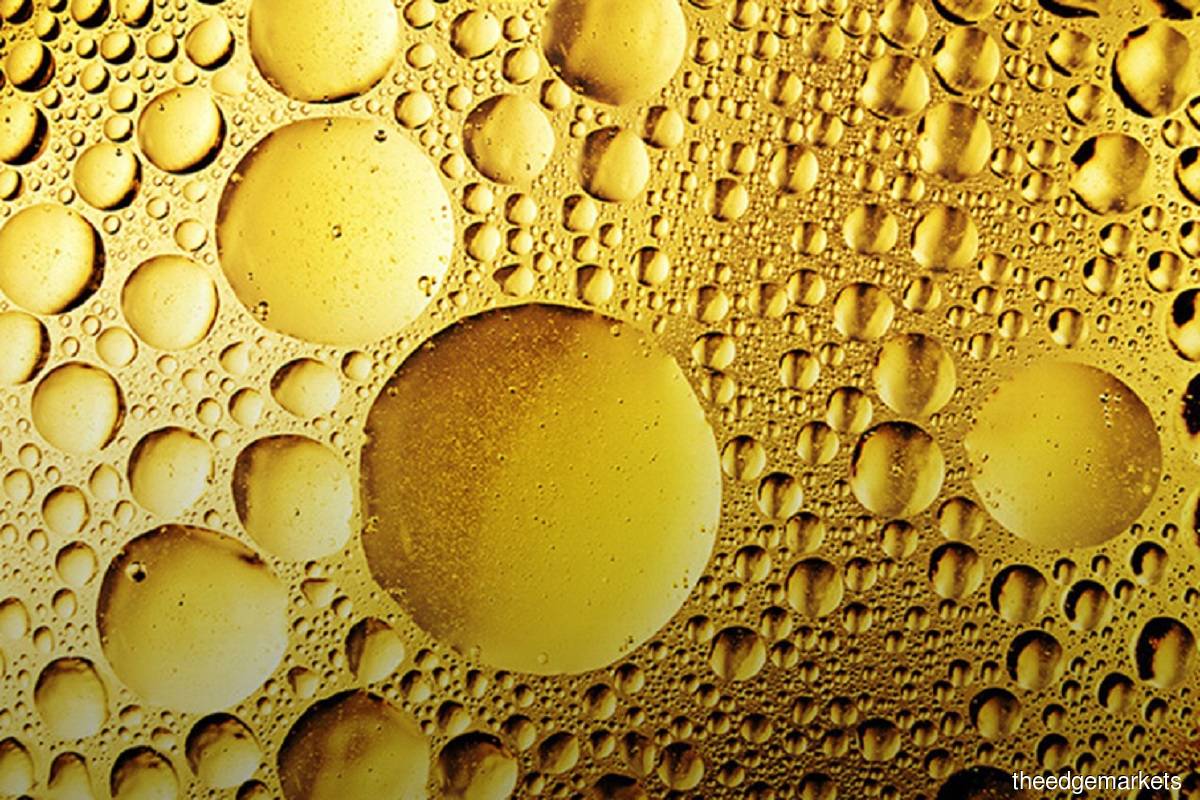 KUALA LUMPUR (Dec 6): The new Omicron variant of Covid-19 could cost the global oil market as much as 2.9 million barrels per day (bpd) of demand in the first quarter of 2022 (1Q22).
According to Norway-based independent energy research and business intelligence company Rystad Energy, this may bring total expected demand down from 98.6 million bpd to 95.7 million bpd if it triggers more lockdowns or restrictions.
In a statement on its website last Thursday (Dec 2), Rystad said if the variant spreads rapidly, causing a rise in Covid-19 cases and the reintroduction of lockdowns, oil demand could fall from an expected 99.1 million bpd to 97.8 million bpd in December 2021 alone — a drop of 1.3 million bpd.
It said demand could tumble further in January 2022, shedding 4.2 million bpd to the level of 94.2 million bpd.
The firm said that as countries and governments learn to live with Omicron, or vaccine manufacturers adapt existing shots to counter the variant, the full-year impact will likely be less severe.
It said average 2022 demand would fall to 98 million bpd, a drop of 2.1 million bpd against our current base case — or mean — scenario.
Rystad said that in late November, oil demand growth was so strong that even a coordinated strategic petroleum reserve release from major oil-importing countries did nothing to quell bullishness surrounding oil prices.
However, it said that after governments went on high alert, oil prices later collapsed by more than 10% as the demand downside was vastly different.
Rystad senior vice-president of analysis Claudio Galimberti said the likelihood of increasing lockdowns in the coming months had risen dramatically due to the Omicron variant, and this will undoubtedly impact global oil demand.
"Given the early stage of the variant outbreak and unknowns related to its contagiousness and vaccine efficacy, we can only hope this scenario turns out to be a false alarm.
"Still, if the risk is real, the oil market will need to recalibrate accordingly," he said.
Meanwhile, Rystad said that jet fuel demand would also be significantly impacted as demand for flights and travel slows.
It said estimates show jet fuel demand could drop 6% in 1Q22 from the expected 5.5 million bpd to 5.2 million bpd.
The second and third quarters, meanwhile, would see a deeper plunge, dropping 10% in 2Q22 from 6.1 million bpd to 5.6 million bpd, and 11% in 3Q22 from seven million bpd to 6.2 million bpd, it said.
Rystad said that current global oil demand for road transport, estimated to be about 44.7 million bpd, was almost at pre-pandemic levels, representing 97.4% of demand in the corresponding week in 2019.
On the other hand, it said global demand for oil for aviation lagged the equivalent 2019 total and stood at 5.1 million bpd, only 70.4% of the corresponding week in 2019.