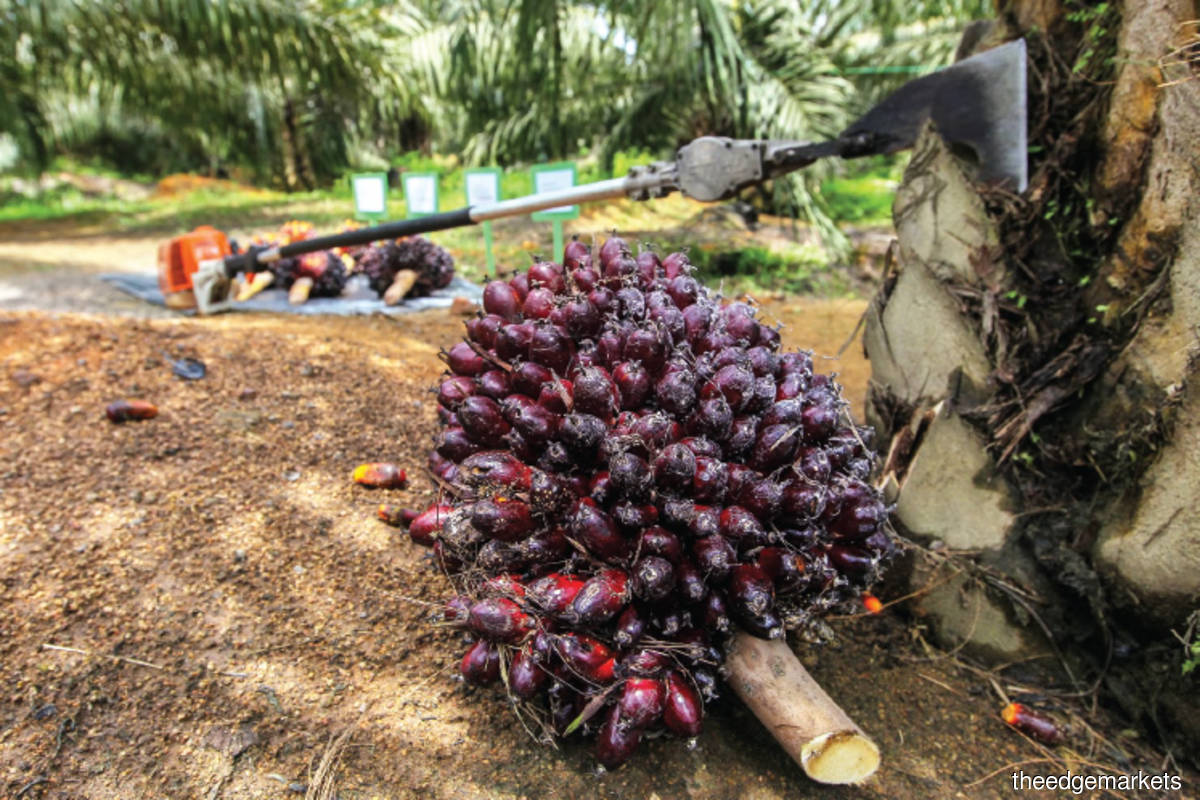 NEW DELHI (Sept 23): A severe rout in palm oil is about to get worse, with influential trader Dorab Mistry forecasting a slide to RM2,500 a tonne by year-end as production recovers strongly and demand languishes.
That represents a slump of about 30% from current levels and is a long way down from a closing record of more than RM7,000 per tonne in April. Mistry, director at Godrej International Ltd, said he's bearish because of robust production and demand destruction caused by very high prices previously.
"The major markets for palm are in the developing countries, which have big problems," Mistry said in slides prepared for the Globoil conference in India. Major economies may also go into a recession, he added.
Palm oil has been whipsawed by Indonesia's flip-flop export policy. Prices skyrocketed when the top supplier banned exports in April to curb local food costs. But the move had little impact on domestic prices and caused stockpiles to overflow, prompting the country to reverse course and ramp up shipments.
In May, Mistry correctly predicted that palm oil may sink to RM5,000 per tonne by June. He then forecast that prices would hit RM3,000 per tonne by September. Benchmark futures in Kuala Lumpur traded at about RM3,755 per tonne on Friday (Sept 23).
"I am on record saying that BMD futures will fall to RM3,000 by the end of September and will further fall to RM2,500 by the end of December 2022," said Mistry, who's traded palm oil for over four decades.
More details from the presentation:
Malaysia will produce as much as 18.5 million tonnes of palm oil in 2022, Mistry estimates, up from 18 million tonnes in 2021, a five-year low.
Indonesia will produce about three million tonnes more than last year.
Mistry reiterated a call for Indonesia to remove all export taxes and levies until the year-end to accelerate shipments and bring stockpiles back to normal levels.
He also asked the top shipper to abolish the "dreaded" Domestic Market Obligation policy.
China, a major importer, is going through a weak patch in its domestic economy; developing countries are also feeling the pain of high energy prices and a strong US dollar.
He sees India's total edible oil imports slipping to 13.65 million tonnes in 2022-23 from 13.85 million tonnes a year earlier.
Read also:
Indonesia's export levy decision will not impact demand for M'sian CPO, says Zuraida
India's top palm oil buyer expects 23% jump in imports