This article first appeared in Wealth, The Edge Malaysia Weekly, on June 28, 2021 - July 04, 2021.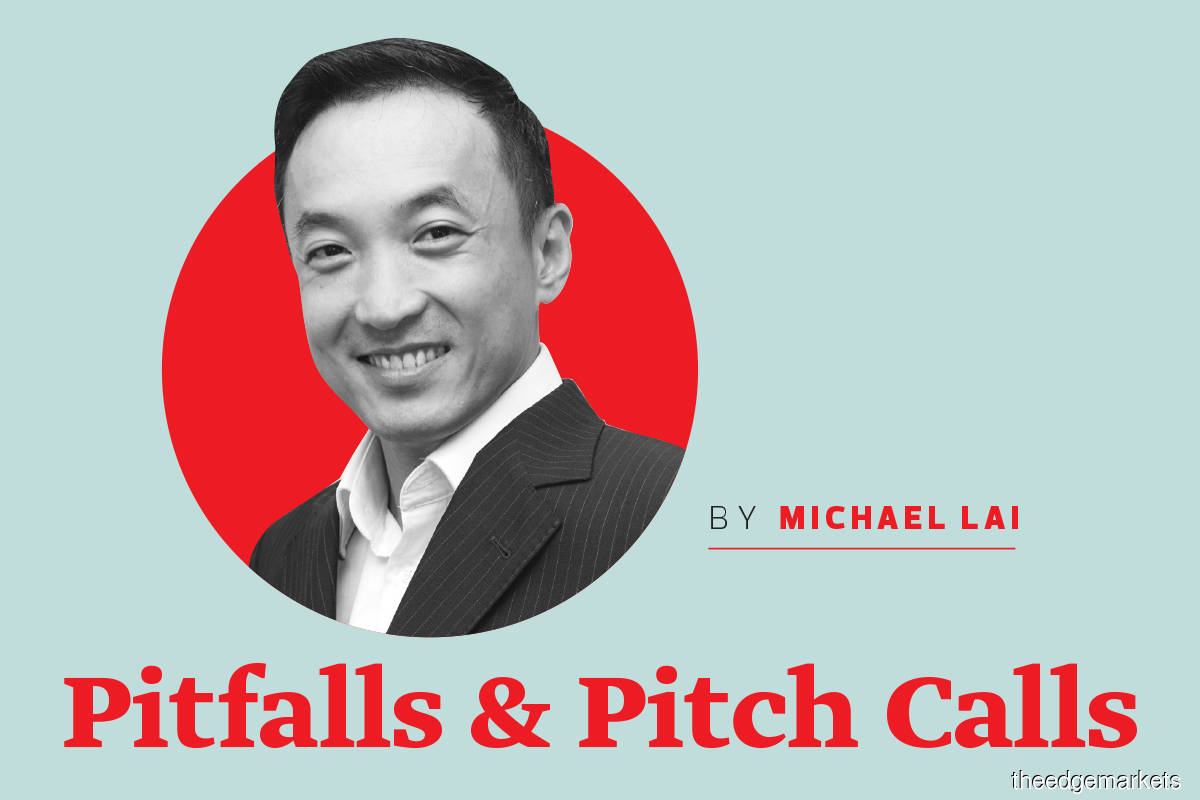 With the total number of Covid-19 cases in Malaysia breaching 660,000, and an average of 5,000 new cases a day at the time of writing, it is not surprising that the government extended the Full Movement Control Order (FMCO) for another two weeks.
Clearly, the effects of the Covid-19 pandemic have penetrated every level of society. While we advocate the "stay home, stay safe" mantra, which is to protect people from getting infected, the reality is that there remains the subtle mental health risk. Many non-essential businesses ceased operations because of the FMCO, causing many citizens to be laid off and ultimately lose income. The unemployed may experience financial stress, brought about by uncertainty, a sense of loss and insecurity, which may lead to depression or anxiety. Having sufficient emergency savings will give us a buffer and the confidence to ride out these tough times.
Mental stress also increases during the pandemic when working parents need to deal with their children at home while juggling work at the same time. Having to balance between work and household matters, including the child's online classes, can take a toll on the parents' mental health. In fact, most parents feel stressed out from seeing their children miss out on opportunities for social development, given the day-to-day virtual homeschooling. As a parent myself, I try to spend more time with my kid, especially during his school break, since he is unable to meet up with his friends or perform outdoor activities. Worrying about a child's mental health and development brings added stress to the parents out there.
Not only that, feeling uncertain about the security of our jobs can derail our plans to provide for our children's education in the years to come. Many would save up more money for the rainy days ahead, which is great. But do bear in mind that the additional funds in the savings account or fixed deposits in an ultra-low interest rate environment will only take us longer to meet our children's education goal. Investing the funds and having a diversified portfolio of various asset classes can potentially help us reach our goal sooner. 
Covid-19 has derailed many of our life plans. Those who were looking forward to getting married and starting a family last year had to put these on hold as they were uncertain of how long the pandemic would last. Putting things on hold does not mean one should stop planning for one's life goals such as retirement. While the numerous initiatives by the government to assist and support the population during the pandemic are welcomed, some of them — such as allowing withdrawals from the Employees Provident Fund (EPF) Account 2 — will have longer-term consequences, which mean there could be insufficient funds left over for sustenance during the barren retirement days. EPF statistics show that 70% of its contributors who withdraw funds at age 55 often use up their savings within 10 years after retiring.
Some people dream of retiring early, but if they have not achieved their targeted retirement funds, their working life may have to be extended to reach their goal. There is no way to be sure what will happen, but one should plan by envisioning the lifestyle you want and start building the retirement portfolio early. Clarify your retirement goal and set aside a certain percentage of your income for it. Match your goals to appropriate investment vehicles according to your personal risk appetite.
One of the most alarming threats to retirement is losing a spouse — where such circumstances will inevitably change your retirement income plan. While we continue to pray that we can get back to our normal lives soon after the pandemic, this is not the case for my good friend Alicia, who lost her husband to the Covid-19 battle. Everything happened so quickly that she had no time to even digest the situation. "I'm lost — things will no longer be the same for me," her words still ring in my mind. One cannot imagine the tremendous amount of mental and financial stress she has had to go through during this period. Yet, she stayed strong for her children. Thankfully, her late husband had planned his finances well — in this case, the payouts from his life insurance policies served to lift some of the burden off her shoulders, despite now being the sole breadwinner and shouldering the responsibility to raise two young children. Also, her husband left a will that covered details about his asset distribution to ensure his wife and children would be well taken care of. This made the distribution process much quicker, thus reducing further financial stress for Alicia. This is a great reminder to all of us to be prepared for the worst. Nobody expected Covid-19 to cause such damage. But it does.
Let's not let Covid-19 derail our life goals any further. Start taking charge and plan ahead to be mentally and financially prepared to embrace uncertainties. Set your goals, communicate with your partner and ensure that you review and reevaluate the plans post drastic events such as a pandemic. Fingers crossed, the end of this one will come soon enough!
---
Michael Lai is vice-president of wealth management research at OCBC Bank (Malaysia) Bhd