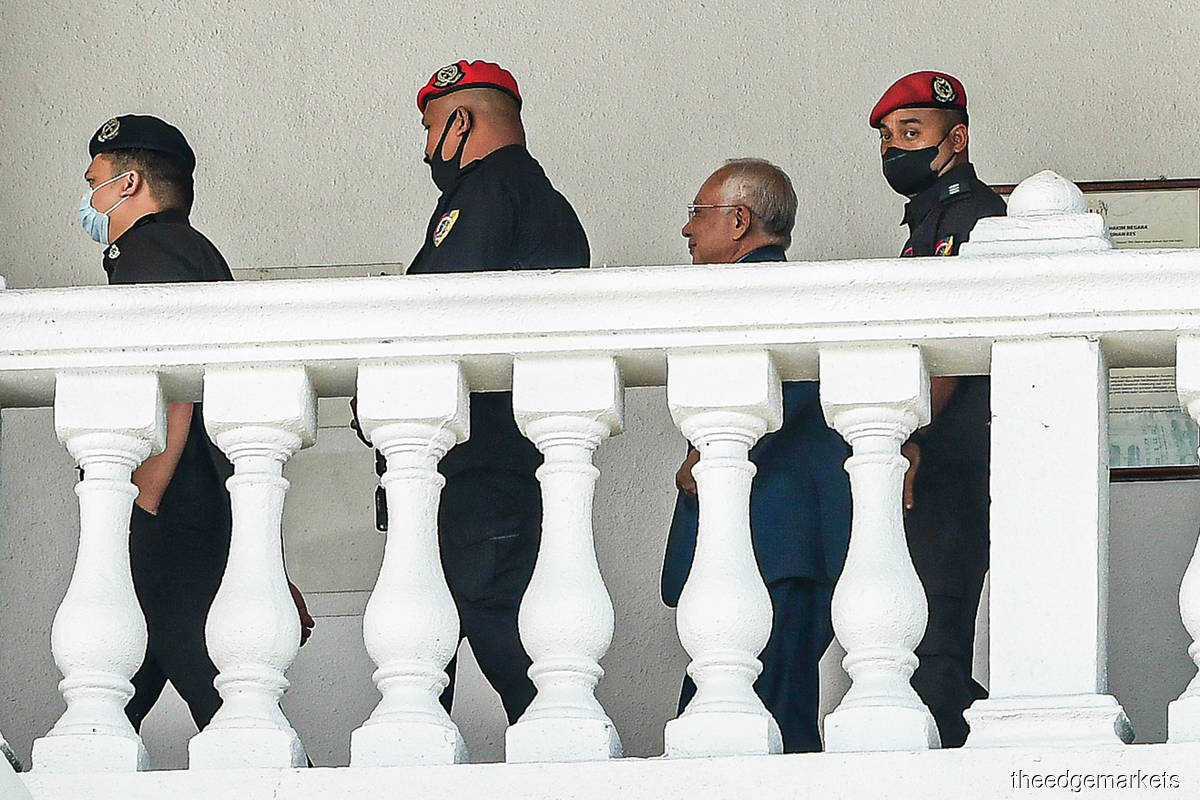 KUALA LUMPUR (Nov 29): As the deadline to file a notice of appeal over more than RM80 million worth of jewellery, handbags and watches seized from Pavilion Residences here has elapsed, it is understood that the prosecution has decided not to file the notice.
In criminal cases, the losing party has 14 days to file a notice of appeal against the court's decision.
On Nov 14, High Court judge Datuk Muhammad Jamil Hussin dismissed the forfeiture application to seize 2,435 pieces of jewellery, seven Richard Mille watches and 29 Hermes handbags, which were claimed by former prime minister Datuk Seri Najib Razak and his wife Datin Seri Rosmah Mansor as third-party claimants.
In his decision, Jamil said the prosecution had failed to prove that the items were products gained from criminal breach of trust (CBT) using 1Malaysia Development Bhd (1MDB) funds, where the court also ruled that the prosecution had failed to prove the predicate offence of CBT on a balance of probabilities.
The court also refused to grant a stay of the decision — to prevent the items from being returned — for consideration of the possibility of a notice of appeal being filed.
Now that the deadline has elapsed, The Edge understands that the prosecution has decided not to file the notice of appeal. Similar checks were conducted at Jamil's court on whether a notice was filed.
When contacted, Najib's co-counsel Tania Scivetti told The Edge she had not received any notice of appeal, and was not informed by the prosecution that it was filing such a notice.
With this, Jamil's decision not to allow the forfeiture stands, and the items claimed by Najib and Rosmah would likely be returned.
Similarly, when Jamil delivered a decision earlier this year on some RM114 million cash of various foreign currencies that was also seized from the condo owned by OBYU Holdings Sdn Bhd, the prosecution did not file an appeal, and as a result, the funds were returned to Umno which had challenged the seizure.
Following the 14th general election sometime in May 2018, the police had conducted a highly publicised raid on the Pavilion condo, and seized close to 12,000 pieces of jewellery, several hundred handbags and watches.
It is understood that some of the items that had been kept at Bank Negara Malaysia's vault over the years were released or returned following representations made.
The application to forfeit was made under Section 56(1) of the Anti-Money Laundering, Anti-Terrorism Financing and Proceeds of Unlawful Activities Act 2001.
One of the jewellery, namely a US$220,000 (RM1.01 million) bracelet that was seized, was returned to Lebanese firm Global Royalty Trading SAL, as both Najib and Rosmah had dropped their claim on it.
Read also:
High Court dismisses forfeiture of jewellery, watches, and handbags worth RM80 million owned by Najib and Rosmah
Court dismisses govt's forfeiture suit involving RM114m cash linked to 1MDB