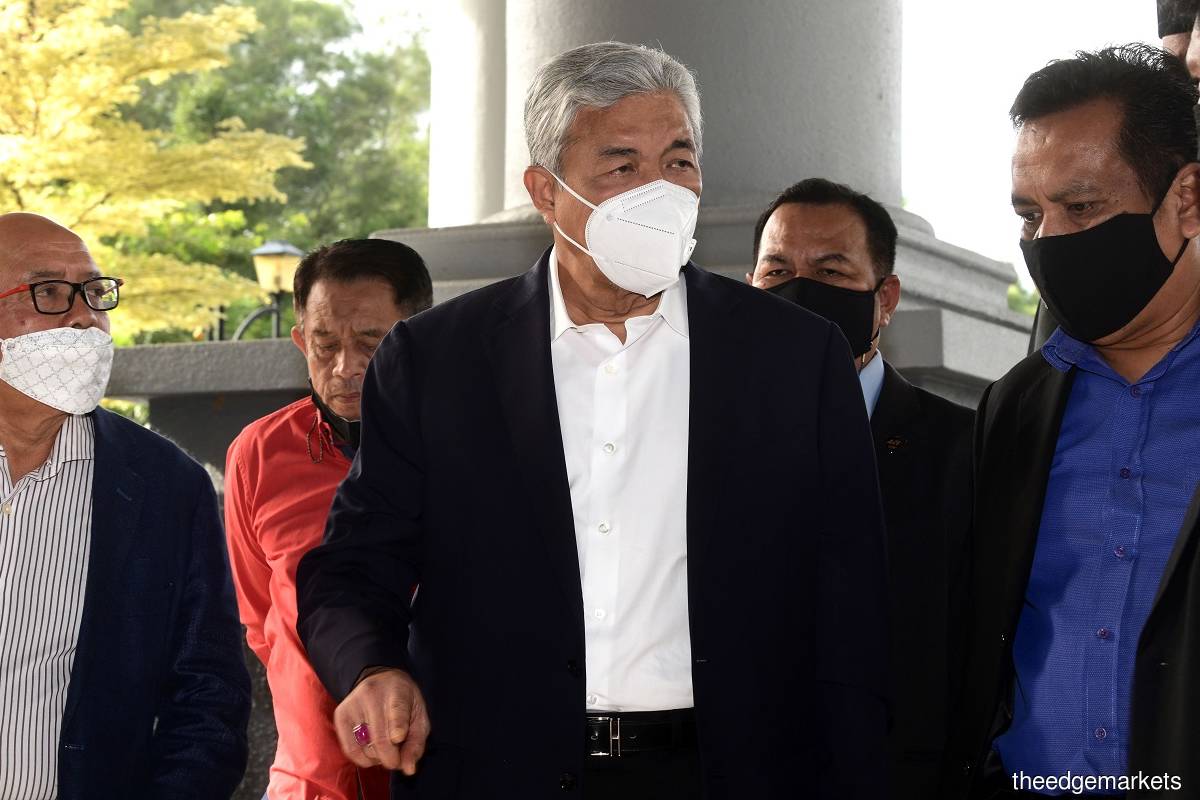 KUALA LUMPUR (Sept 19): The prosecution in Umno president Datuk Seri Dr Ahmad Zahid Hamidi's corruption trial is objecting to certain passages in witness Major General (retired) Datuk Fadzlette Othman Merican Idris Merican's written testimony before the High Court.
Fadzlette, who is also Zahid's long-standing press secretary, was slated to take the stand as a defence witness on Monday (Sept 19). However, lead prosecutor Datuk Raja Rozela Raja Toran objected to Fadzlette's witness statement.
Raja Rozela told presiding judge Datuk Collin Lawrence Sequerah that paragraphs in her witness statement are "irrelevant" to Zahid's charges and should not be taken by the High Court as evidence.
She added that it was "inadmissible because of collateral facts".
Raja Rozela said that the paragraphs in question are attacking the prosecution's key witness Major Mazlina Mazlan @ Ramly.
Zahid previously stated that Mazlina took it upon herself to use funds from his charitable foundation Yayasan Akalbudi to pay off his personal credit cards, among others.
He also reiterated that he had never given her authority to pay bills and issue cheques using his rubber signature stamps.
Raja Rozela said that the paragraphs she is objecting to has no bearing to the facts in issue and they are "secondary facts".
Raja Rozela also said that her objection to the paragraphs are based on Section 153 of the Evidence Act which does not allow for discrediting a witness.
Zahid's defence lawyer Datuk Hisyam Teh Poh Teik then asked Sequerah for time to reply to Raja Rozela and asked that the trial be adjourned until Tuesday morning.
Sequerah allowed it and adjourned the trial for the day.
Zahid, 69, is facing 47 charges, comprising 12 for criminal breach of trust (CBT), eight for corruption and 27 for money laundering involving RM31 million of Yayasan Akalbudi funds.
For the 12 CBT charges, Zahid is alleged to have used the funds to make payments for personal credit cards, insurance policies and licences for his personal vehicles, remittances to a law firm and contributions to the Royal Malaysian Police football association.
The charges, under Section 409 of the Penal Code, each carries a sentence of up to 20 years in jail, whipping and fine.