This article first appeared in City & Country, The Edge Malaysia Weekly, on September 19, 2022 - September 25, 2022.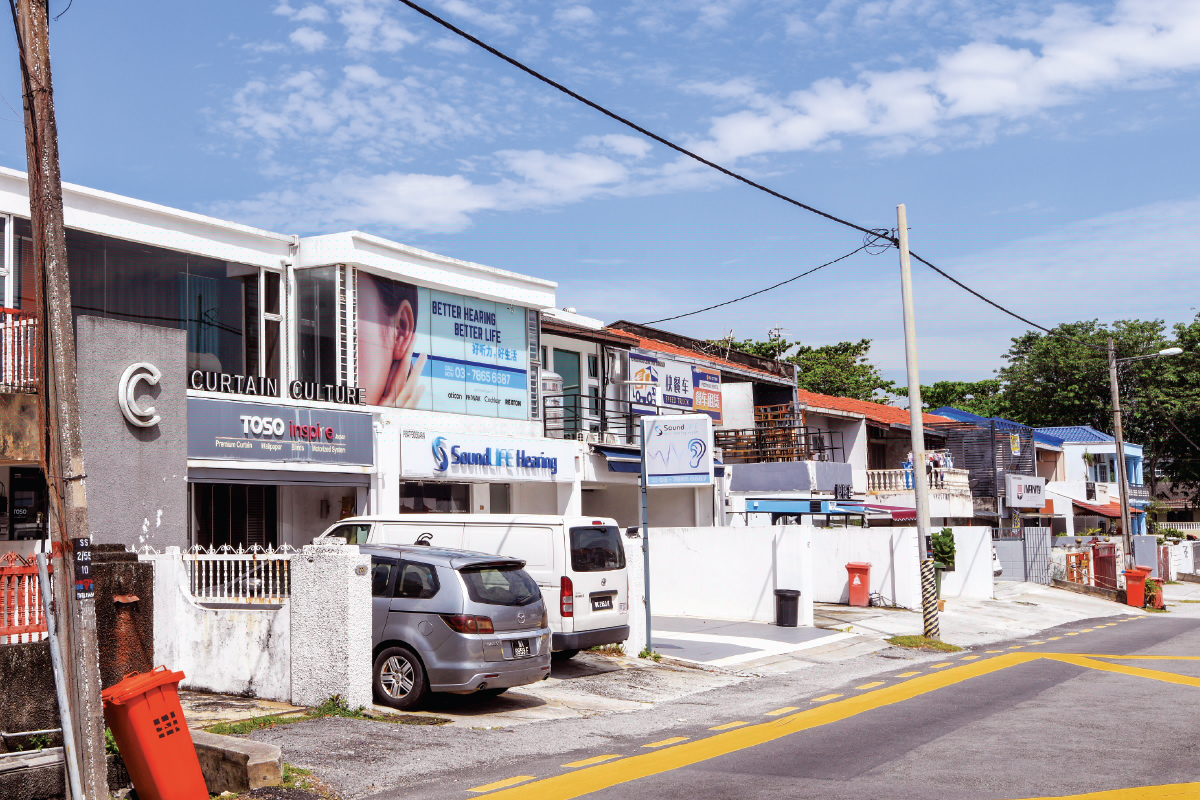 Petaling Jaya's SS2 is an established neighbourhood that is easily accessible via a road network that includes the LDP (Damansara-Puchong Expressway), Sprint Expressway and Jalan Harapan.
Known mostly for its main commercial hub — bordered by Jalan SS2/55, SS2/24, SS2/75 and SS2/66 — SS2 was developed in the 1970s by SEA Housing Corp Sdn Bhd and mainly offers 2-storey terraced houses and some condominiums.
Metro Homes Realty Bhd executive director See Kok Loong says that the rental market in SS2 remains stable for landed properties in general, as the majority of these are owner-occupied and in limited supply. However, he notes that properties that face the main roads (namely Jalan SS2/66, SS2/75, SS2/24 and SS2/55) are no longer conducive for residential purposes. Several have been converted into commercial or limited commercial use. "Due to the slow economy in 2018 and 2019, coupled with the Covid-19 pandemic, many of these units have fallen vacant."
In better times, these residential-turned-commercial units along the main roads were popular as rental properties, he adds. "Besides Jalan Ipoh [in Kuala Lumpur, which is noted for its wedding boutiques], SS2 is also known for its [bridal houses]."
As for high-rise property rentals in SS2, See says that the market has been improving as younger families prefer the security and facilities that such properties offer. However, he notes that SS2 only has a few high-rises; and these are nearer to Seksyen 19, including  Casa Damansara, Ken Damansara, Ken II Damansara, Ken III Damansara, Five Stones, Ameera Residences and Jasmine Tower.
"In general, SS2 is a mature market that is mainly owner-occupied, and its rental market is less active due to the lack of high-rise, high-density developments," he says.
In terms of yield, the average for landed residential property in SS2 is 3% to 3.3%, See says.
"Two-storey terraced houses with a land size of approximately 1,540 sq ft, or measuring 22ft by 70ft, were transacted between RM810,000 and RM950,000 in 2021. The average rent is RM2,400," he notes.
Yield for high-rise properties is around 3.3% to 4%. Units with built-ups of 850 to 1,100 sq ft at Casa Damansara are transacted at RM470 to RM520 psf.
"Rent at Casa Damansara is around RM1.50 to RM1.60 psf. At Ken Damansara, which has had sales transacted at RM540 to RM610 psf for unit built-ups of 1,000 to 1,500 sq ft, rent is around RM1.60 to RM1.70 psf," See estimates.
Amenities, accessibility its main draws
Most high-rises in SS2 were only built much later in the 2000s, save for Jasmine Tower in Jalan SS2/72, which came up in 1994.
According to See, Casa Damansara 1 and 2 by Tropicana Corp Bhd (formerly Dijaya Corp Bhd) were built in 2000 and 2003, respectively. Ken Damansara and Ken II Damansara, by Ken Holdings Bhd, were also completed around the same period in 2000 and 2006, respectively. Ken Damansara 3 was built later in 2008.
Subsequently, Ameera Residences and Five Stones by Selangor Dredging Bhd were added into the market in 2009 and 2012, respectively.
In terms of rent, units at Jasmine Tower measuring 1,248 to 1,765 sq ft are seeking RM1,600 to RM1,800 per month. Average transacted prices at the property range from RM300 to RM460 psf, See notes.
At Ameera Residences, the asking rent is in the range of RM3,500 to RM4,000 per month. However, only one transaction was recorded there last year — a 1,593 sq ft unit that was sold at RM650 psf.
Meanwhile, the asking rent at Five Stones is RM4,500 to RM6,000 per month whereas the average transacted price is from RM700 to RM850 psf for units measuring 1,800 to 2,300 sq ft.
As for tenant profiles, See observes: "The neighbourhood is home to predominantly Chinese families. Tenants in the area comprise those whose parents live in landed houses nearby, and have [moved out to start their own family]."
He adds that besides Section 17, SS2 also caters to tenants studying in universities nearby such as Universiti Malaya. SS2's huge appeal lies in the amenities available, from banks and food and beverage outlets to a wet market and Chinese vernacular schools.
"Accessibility is also one of the main draws as the area is just one turning away from the LDP that connects you to other areas," he points out.
See foresees the rental market in SS2 to be stable in the medium term, with no major changes. "The houses are getting old, and the area lacks lifestyle elements to attract the younger generation.
"In the long term, we hope some of the parcels within the SS2 commercial area, such as those currently rented out to durian stall operators, will be redeveloped to inject more excitement into the market," he says, highlighting redevelopment of the former SStwo Mall as one such example.
SStwo Mall was permanently closed in March 2015 after operating for only 4.5 years. It was reported that new owner, DK Group of Companies, planned to transform the mall into a healthcare centre, with Life­Care Diagnostic Medical Centre as the new tenant.
See is optimistic of such a transformation. "We already have an oversupply of shopping malls within Damansara, namely 1 Utama, The Starling and Atria Shopping Gallery. With the ageing population in Damansara, additional healthcare centres would offer residents more options."
Brisk demand for SS2 shops
Shophouses in SS2, especially those within the main commercial centre, enjoy good demand.
"You hardly see shops stay empty for long because demand is always there. For businesses that target the Chinese market segment in the Damansara area, SS2 is one of the [hot spots] besides Uptown and Damansara Kim.
"The rental market here always performs well as it is one of the best in Damansara due to the tenant mix and conveniences offered, the wide roads and [five-foot ways] in front of the shops, plus ample roadside parking even though it is usually not enough," he adds.
According to See, rent for a 3-storey intermediate shop is around RM16,000 to RM17,000 for an entire block; RM8,000 to RM10,000 for a ground-floor unit; RM4,000 for first floor, and RM2,500 for top floor.
See says that the numerous commercial streets of SS2 — such as Jalan SS2/55, SS2/64, SS2/66, SS2/61, SS2/63, SS2/67 and SS2/75 — are popular for various reasons.
"For example, some are favoured for banking services, others for the durian stalls and eateries. Shoppers usually consist of those who live in the Damansara area and are thus familiar with the streets and what to look for."
He reveals that a 3-storey shopoffice in Jalan SS2/66, with a land area of 1,680 sq ft and built-up of approximately 4,800 sq ft, was transacted at RM4.3 million last year.