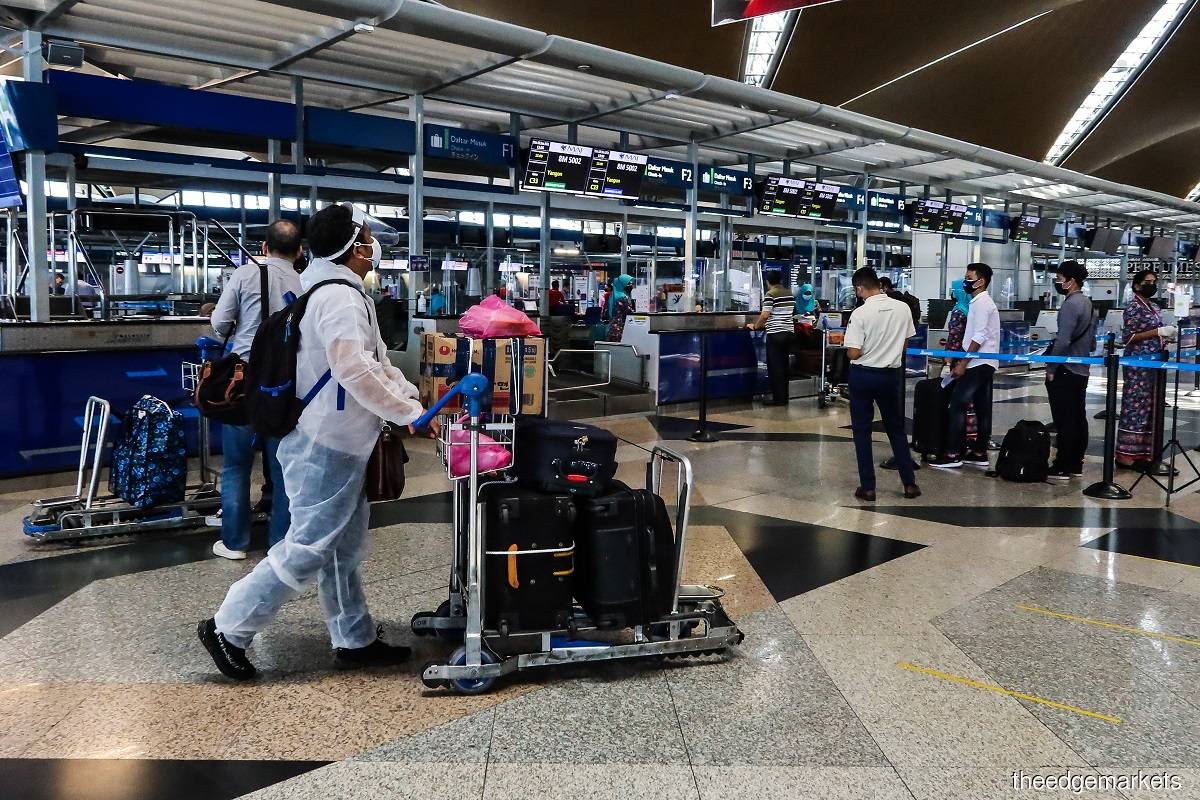 The Covid-19 pandemic has shone a spotlight on tourism's role as a key economic driver — not only for governments and global companies, but also micro, small and medium enterprises (MSMEs), individual entrepreneurs and everyday Malaysians. 
As travel continues to return and travellers dust off their passports and luggages with renewed vigour, it is more important now than ever to build a more resilient and inclusive tourism industry. This is especially true as every day, people around the world, including Malaysians, face rising costs of living. 
In his official message for this year's World Tourism Day on Sept 27, aptly themed "Rethinking Tourism", World Tourism Organization (UNWTO) secretary general Zurab Pololikashvili highlighted how Covid-19 had accelerated the transformation of work, and presented new challenges and opportunities that can ensure more people benefit from the reopening of tourism.
Indeed, the pandemic has brought about a "travel revolution" as remote work increasingly becomes a reality for many. More people are beginning to explore their newfound freedom to live and work from anywhere. In fact, recent analysis by PwC found that 90% of workers in Asia-Pacific who can work from home expect their jobs to be fully remote or hybrid a year from now.
At Airbnb, long-term stays of over 28 days continue to comprise our fastest-growing category by trip length, more than doubling from the first quarter of 2019 (1Q19). We are encouraging the world to rethink travel, and we are also redesigning work life by encouraging our employees to work wherever best suits them — be it home, the office, or halfway round the world.
As governments begin to embrace the rise of the remote worker and its hugely significant impact on the global travel industry, we've begun looking into how this phenomenon can contribute to a more inclusive travel that empowers local destinations. In our newly launched Airbnb Guide to Live and Work Anywhere, we outlined key recommendations to governments and destinations seeking to attract remote workers. These included creating remote worker visa programmes, introducing one-time relocation incentives, and ensuring that local destinations are equipped with suitable travel accommodation, transportation and internet connectivity.
The ongoing travel resurgence is already creating new economic opportunities for communities in emerging and lesser-known destinations. In fact, a recent Airbnb report revealed that Ipoh, Kuah, Semenyih and Port Dickson emerged as trending destinations outside major cities for long-term stays in 2Q22. Searches on Airbnb for Marang, Terengganu also almost doubled in 2Q22, up from pre-pandemic 2Q19. Overall, typical earnings for non-urban Airbnb hosts in Malaysia surged by a third compared to 2Q19.
With Malaysia's recent launch of DE Rantau, a digital nomad focused initiative led by the Malaysia Digital Economy Corporation (MDEC), Malaysia has joined the ranks of international countries seeking to attract digital nomads and remote workers. We warmly welcome the Government's efforts to encourage digital adoption and digital professional mobility, which will surely benefit those employed by the nation's digital-led industries — tourism included. 
The past two years have been a critical test in patience and learning. Significantly, it has presented us with an opportunity to re-evaluate key priorities, rethink what the future can bring, and map a new and improved trajectory forward.
This World Tourism Day, we celebrate and look forward to what lies ahead, as the tourism industry ushers in a new era of travel — one that is more resilient, and benefits more communities and destinations than ever before.
Amanpreet Bajaj is Airbnb's general manager for Southeast Asia, India, Hong Kong and Taiwan.