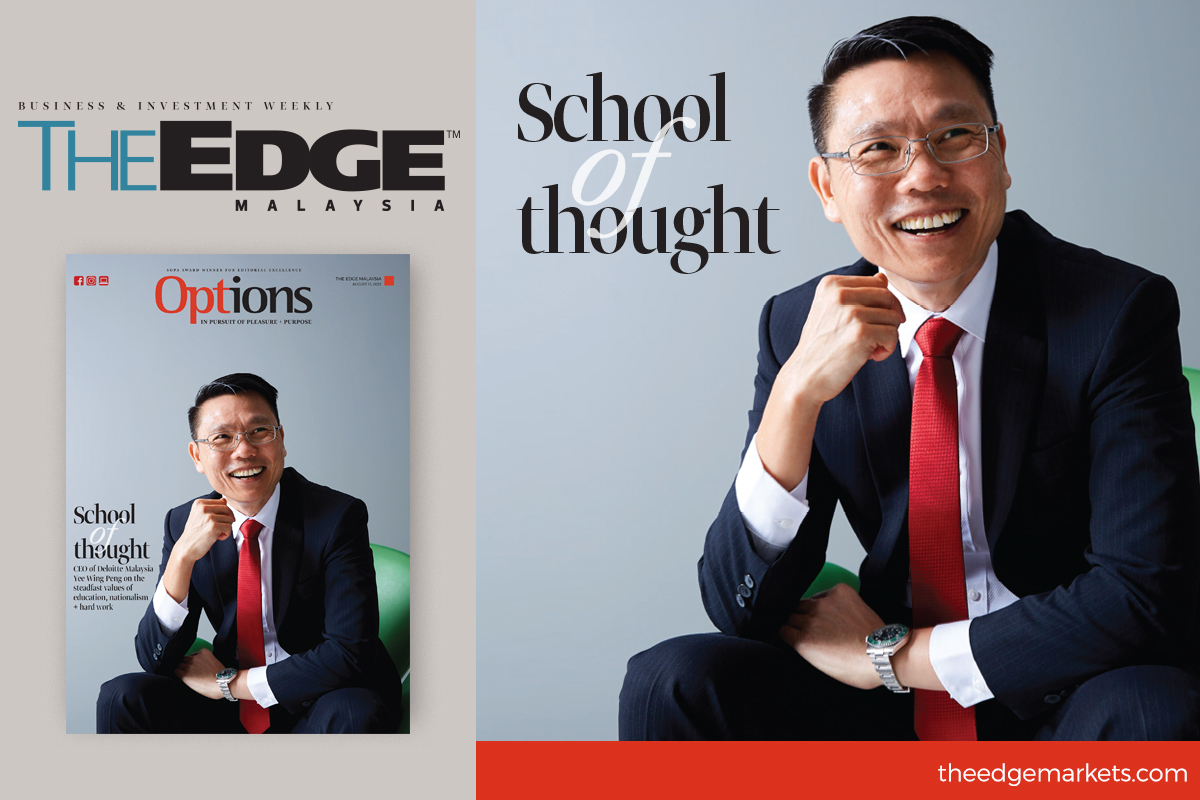 KUALA LUMPUR (Aug 14): As he embarks on his second term as CEO of Deloitte Malaysia, this week's Options cover personality Yee Wing Peng talks about his passion for talent development and the company's commitment to shoring up capacity-building efforts, starting with young schoolchildren, right up to pre- and post-graduate students. An avid badminton player, Yee believes that opportunities abound right here in Malaysia and young people have a great future in this country — they just have to put in the effort to get there.
If you've been meaning to pick up some art, our Profile column highlights Datuk Seri Kalimullah Hassan and his endeavour to sell his enviable art collection, with the proceeds going to charity. Meanwhile, Sri Lankan artist Mueen Saheed's works are on display at Sofitel Kuala Lumpur Damansara, with figures of elephants dominating his collection. Speaking of shopping — we also find out the story behind BilaBila Mart and its remarkable offering of local products, both recently produced and gems from our childhood. Sheer nostalgia!
Elsewhere in the issue, read our reviews of new bar Dissolved Solids; author Zoulfa Katouh's As Long As The Lemon Trees Grow; and Rawang getaway Templer Park Rainforest Retreat. Pick out a new watch to add to your collection from our Horology section and check out ways to update your weekend wardrobe with choices from our Treasury column. Plus, don't miss our special Genting pullout, which includes 57 top things to do and ways of living the high life in the highlands. 
Read more about these and more in The Edge Malaysia weekly's Aug 15, 2022 edition.
Save by subscribing to us for your print and/or digital copy.
P/S: The Edge is also available on Apple's AppStore and Androids' Google Play.