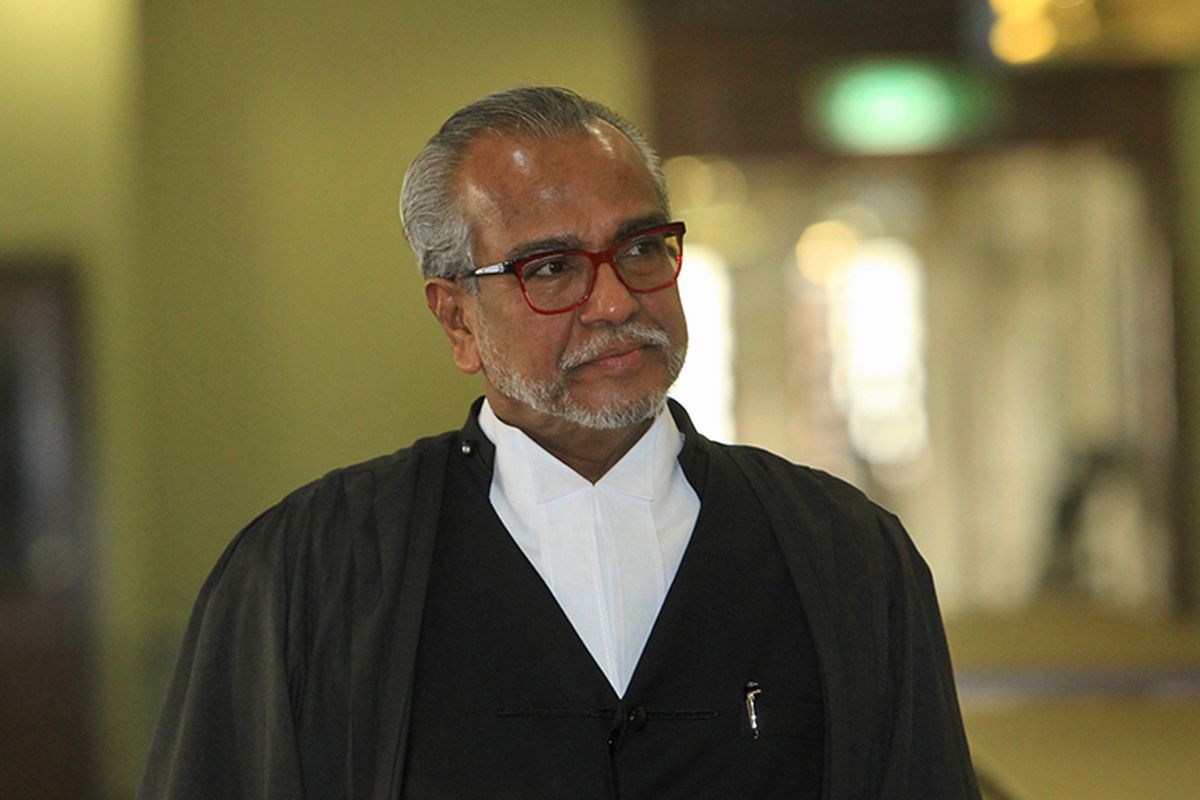 KUALA LUMPUR (Aug 24): Tan Sri Muhammad Shafee Abdullah has filed an appeal against the High Court's decision to dismiss an application by Queen's Counsel (QC) Jonathan Laidlaw to represent Datuk Seri Najib Razak in the former prime minister's final appeal against SRC International Sdn Bhd conviction.
In the notice of appeal sighted by The Edge, Shafee's firm, Shafee & Co filed the appeal to the Federal Court on Aug 22 — one day before the five-member Federal Court bench unanimously dismissed the former PM's final SRC appeal and reaffirmed his graft conviction and sentence.
The appeal was filed on behalf of Laidlaw under Section 19 of the Legal Profession Act.
Both Kuala Lumpur Bar Committee's chairman Vivek Sukumaran and Shafee & Co lawyer Rahmat Hazlan confirmed the matter when contacted by The Edge.
The appeal is with regards to the High Court's decision on July 21 that dismissed Laidlaw's application to be admitted as an advocate and solicitor in Malaysia to ultimately represent Najib in the SRC International appeal.
High Court Judge Justice Datuk Ahmad Kamal Md Shahid in his ruling said that there were no complex matters in the appeal that required the QC's participation. The Judge also noted that local advocates and solicitors were "well capable" of handling such cases.
The prosecution in the SRC International case, the Bar Council and KL Bar had all objected to the application.
On Tuesday, the Federal Court had dismissed the Pekan MP's final appeal against his SRC conviction of all seven charges together with his sentence of 12 years prisonment and a fine of RM210 million.
After the apex court ruling, Najib's counsel Hisyam Teh Poh Teik indicated that they may file a review of the decision. He however was not able to confirm the matter.
Now that the SRC appeal at the Apex Court is over, it is unclear what the role of Laidlaw is in Najib's defence.
Also read :
Najib's lawyers argue QC needed for complex, novel issues in final SRC appeal; court to decide on July 21