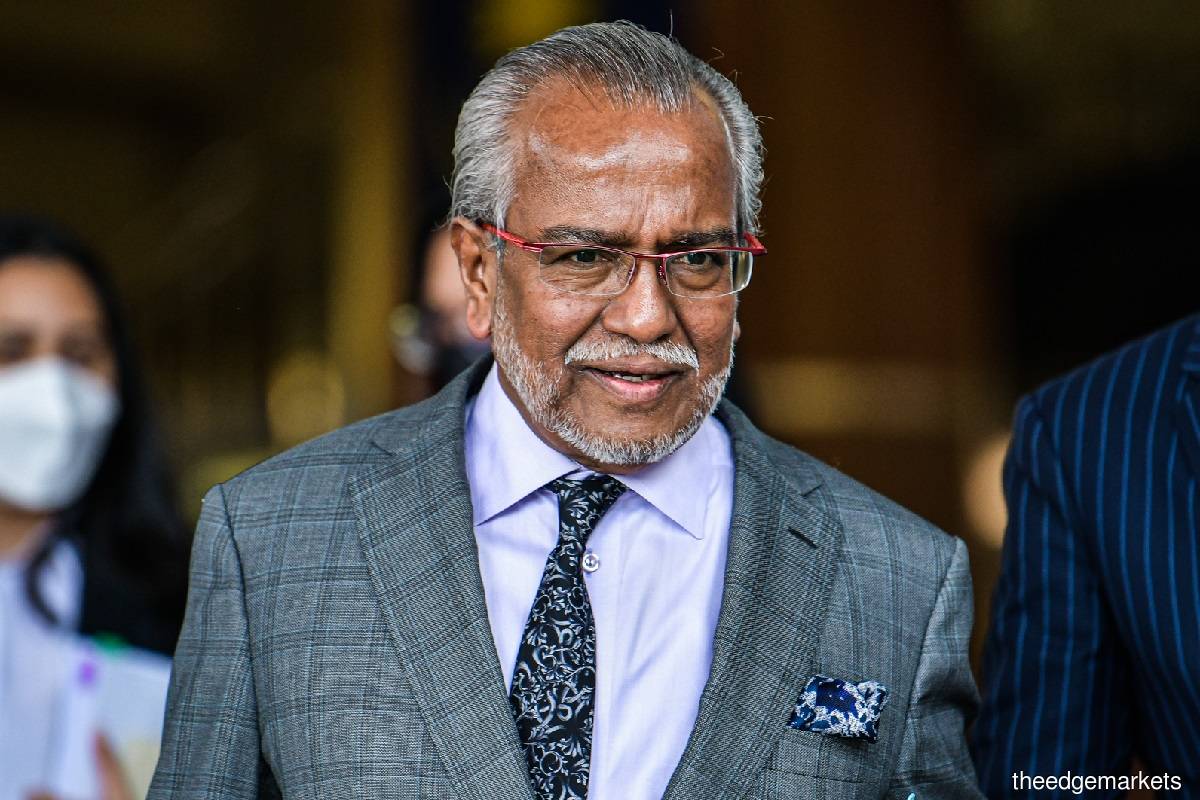 KUALA LUMPUR (Sept 15): Lawyer Tan Sri Muhammad Shafee Abdullah will know on Oct 28 whether he has to enter his defence in his RM9.5 million corruption case.
Judge Datuk Muhammad Jamil Hussin set the date after hearing closing submissions from Shafee's lawyer and the prosecution at the High Court on Thursday (Sept 15).
Before the prosecution's case came to a close, deputy public prosecutor Afzainizam Abdul Aziz contended that Shafee had a duty to report the RM9.5 million he received from former prime minister Datuk Seri Najib Razak in two tranches in 2013 and 2014.
Shafee is facing two charges under the Income Tax Act 1967 for being allegedly involved in transactions of proceeds from unlawful activities and for making inaccurate statements to the Inland Revenue Board (IRB) by not declaring the payments he received in his 2014 or 2015 tax returns.
The lawyer also faces two money laundering charges involving the RM9.5 million. He is accused of breaching Section 4(1)(a) of Anti-Money Laundering, Anti-Terrorism Financing and Proceeds of Unlawful Activities Act 2001 by receiving proceeds from unlawful activities.
Afzainizam submitted that Shafee had a duty to report the income he had received to the IRB.
"He purposely didn't report the money because he used it for personal interests," the prosecutor said in his closing oral submissions.
Shafee's lawyer, Harvinderjit Singh, contended that the RM9.5 million Shafee received did not show any money laundering offence.
Harvinderjit also questioned why the Malaysian Anti-Corruption Commission (MACC) did not call Najib to get a statement from him as to what the money was for.
He said since the payments to Shafee were the basis of the charges, Najib's evidence would have been crucial to ascertain whether the payments were for legal fees or a loan.
Shafee claimed that the money was paid to him as legal fees for representing Barisan Nasional in 46 election petition cases from 2004 to 2006.
This was confirmed in court by MACC officer Mohamad Farid Jabar, who also said that these payments were taxable by the IRB.
Harvinderjit submitted that there was no money laundering offence involved and that the charges against Shafee are defective because of their wording.
He asserted that the money received by Shafee was for legitimate services rendered.
The trial began on May 21, 2021 with the prosecution calling eight witnesses to testify, before closing its case on May 12 this year.