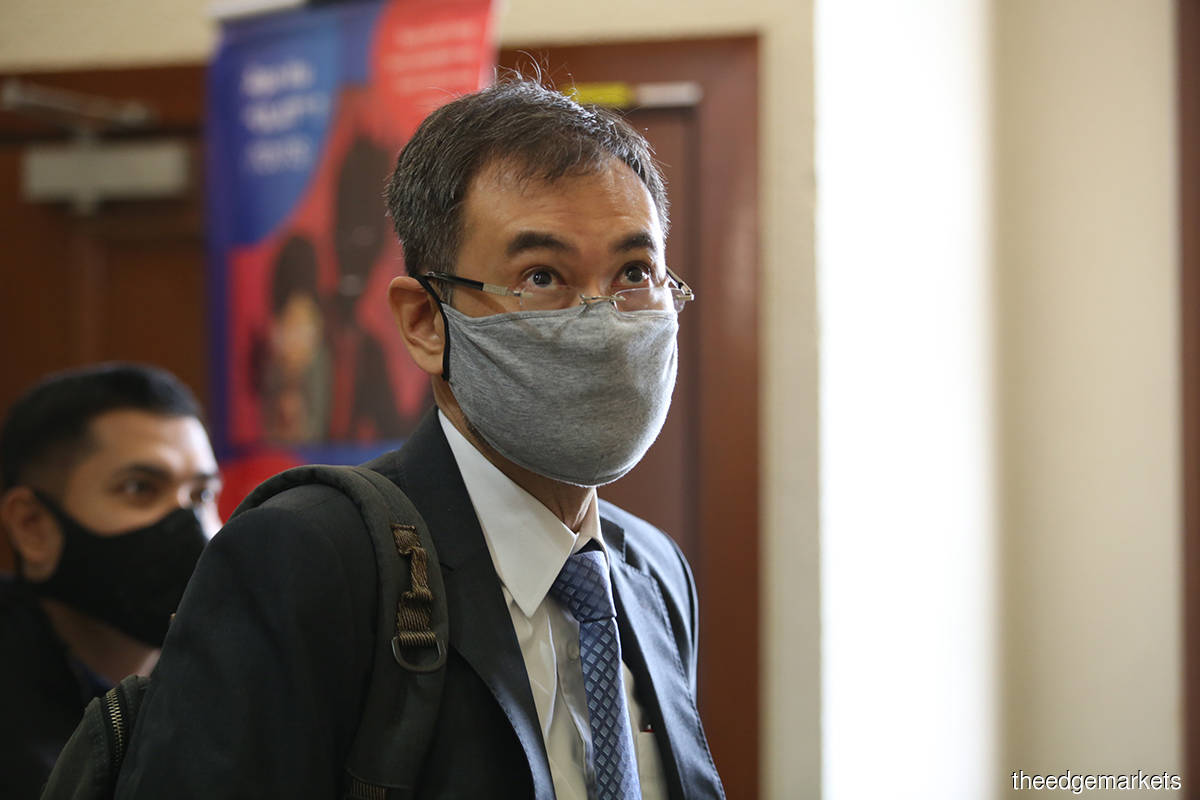 KUALA LUMPUR (July 15): The 1Malaysia Development Bhd (1MDB-Tanore) trial resumes today with its former chief executive officer (CEO) Datuk Shahrol Azral Ibrahim Halmi continuing his testimony on the stand.
Previously, Shahrol denied under oath that he had struck a deal with the Malaysian Anti-Corruption Commission (MACC) and the government to testify against ex-prime minister Datuk Seri Najib Razak in exchange for him (Shahrol) escaping criminal charges linked to the 1MDB-Tanore trial.
Responding to questions from Najib's lawyer Tan Sri Muhammad Shafee Abdullah, Shahrol said he should not be charged and that he never made a deal with the prosecution and the MACC to testify against Najib.
Shahrol disagreed with Muhammad Shafee's suggestion that he had cut a deal with the MACC and the government to avoid being charged.
Shahrol also told the court that he had never read the explosive Billion Dollar Whale, which documents the financial exploits of fugitive businessman Low Taek Jho (Jho Low) and how he made off with billions of ringgit from 1MDB.
Shahrol said not only had he not read the book written by Tom Wright and Bradley Hope, he had turned down numerous requests from the authors for an interview for the book.
Shahrol had also denied knowing about any of Jho Low's schemes to dupe the state investment arm of billions of ringgit — for instance, the setting up of Brazen Sky Ltd, a company incorporated in the British Virgin Islands, which was set up by Jho Low to siphon billions of ringgit of 1MDB's investment in PetroSaudi Oil Services Ltd (PSOSL).
Shahrol said Jho Low had lied to him by saying that market conditions at that time were unfavourable to liquidate all the PSOSL units at once, and proposing that liquidation be done gradually through Brazen Sky.
Brazen Sky was a sham company set up by Jho Low to make off with the funds.
The trial continues today before Justice Collin Lawrence Sequerah in the High Court here.
The Edge is covering the trial live here.
Users of The Edge Markets app may tap here to access the live report.