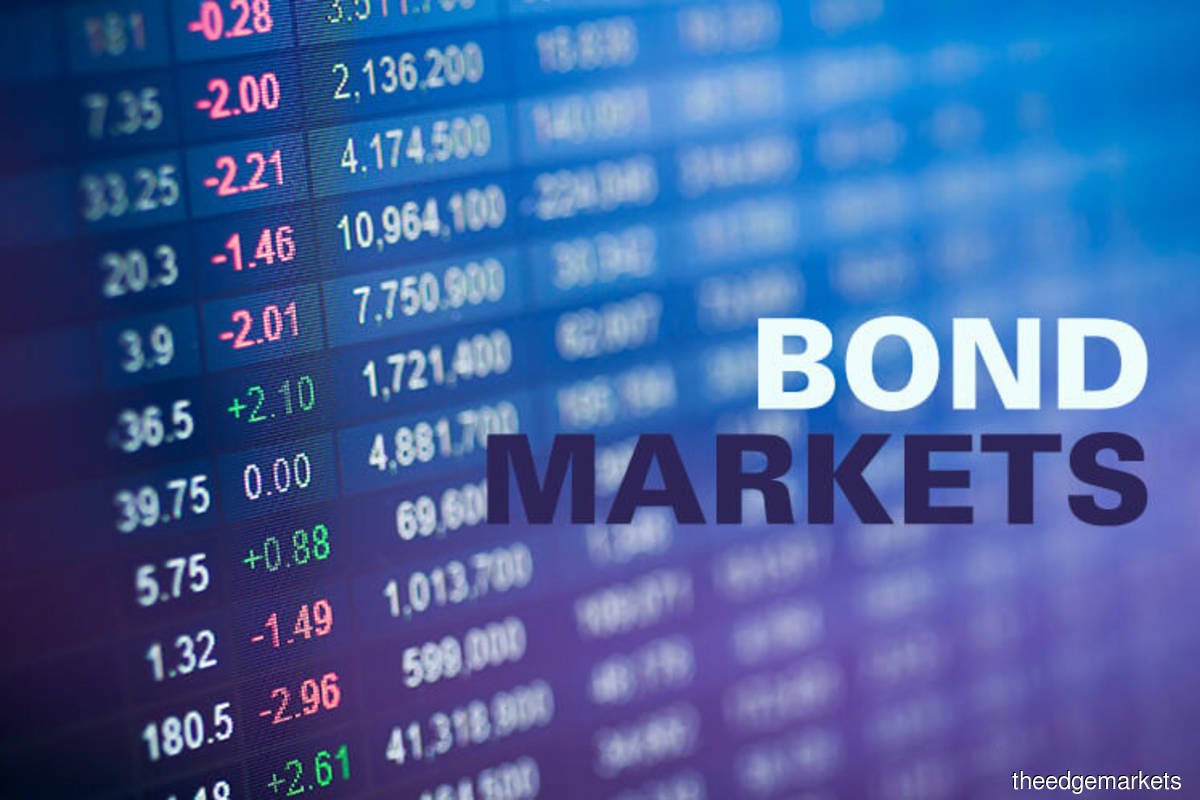 SINGAPORE (July 7): Shorter ringgit bonds are set to outperform longer ones as Malaysia's policy tightening may undershoot market expectations amid fears of a global recession.
Front-end yields in the Southeast Asian nation are cooling off as traders pivot towards less hawkish expectations for Bank Negara Malaysia (BNM) after drumming up rate hike bets earlier.
Overseas investors may pull out of longer securities as high US yields narrow the rate differential with long ringgit bonds.
A recent tightening bias by Malaysia's central bank has fuelled bets of more rate increases as policymakers look to rein in quickening inflation. But some brokerages including Maybank Securities Pte Ltd warn that the market has priced in one hike too many, which renders short-end yields vulnerable to a drop should the expectations fail to materialise.
"Three-year Malaysian yields have priced in the full rate normalisation from BNM to the 3%-3.25% level, although growing external headwinds suggest a higher hurdle for tightening beyond 2.50%-2.75%," said Winson Phoon, the head of fixed-income research at Maybank Securities in Singapore.
The three-year benchmark ringgit bond yield is currently trading around 3.50%. Assuming that the overnight policy rate is eventually raised to the terminal rate of 3.25%, this would narrow the gap to as much as 25 basis points, which is close to the pre-pandemic five-year average. This suggests that the three-year yield has fully priced in the rate-hike cycle. The spread between the two is now at around 125 basis points.
Bets for aggressive BNM tightening may ease as prices show signs of cooling. The cost of everything from cooking oil to wheat and corn has tumbled to the lowest levels in months and Morgan Stanley's economists expect inflation in the region to peak this quarter, reducing the need for central banks to hike rates into restrictive territory.
Strong demand
Underlying demand also appears to favour shorter securities relative to longer bonds. The most recent auctions for three-year and five-year Islamic government notes received a bid-to-cover of at least 3.1 times, higher than for the longer ones, and above the 2022 average of 2.3 times.
Meanwhile, the spread between 10-year Malaysian and US yields is currently around 125 basis points or 1.1 standard deviations below the five-year mean. Global investors pulled out of the securities when the spread fell to multi-year lows in July 2013 and November 2018.