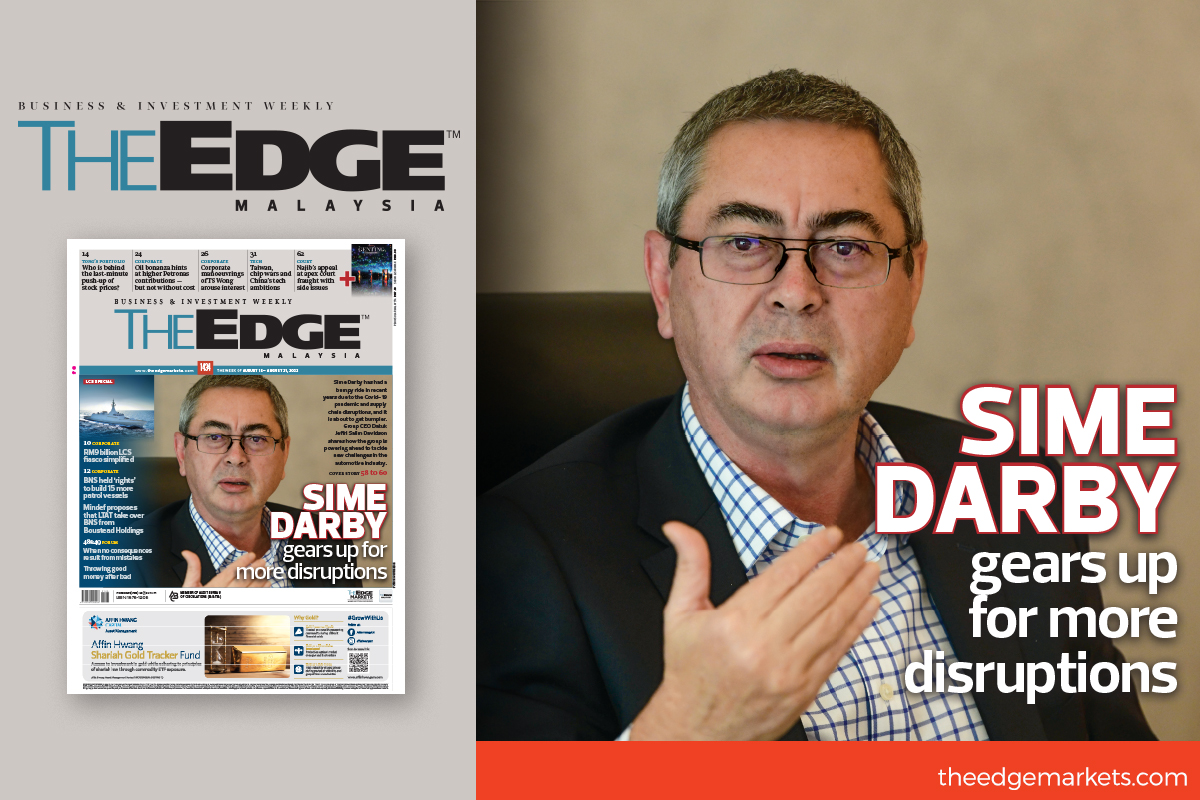 KUALA LUMPUR (Aug 13): Sime Darby Bhd seems to be in a good place. Following the demerger exercise in November 2017 that left the century-old company focused exclusively on its core trading business and saw its plantation and property businesses spin off into two separate companies — Sime Darby Plantation Bhd and Sime Darby Property Bhd — it has grown its net profit at a compound annual growth rate of 32% in the last three years.
Today, Sime Darby is the leading trading company in Asia-Pacific with a wide portfolio of world-class principals such as BMW, Porsche, Jaguar and Hyundai in terms of its motors business. It has grown to become BMW's third-largest dealership group in the world by volume, and the second largest Caterpillar heavy equipment dealer in the world.
But the road to attaining these achievements has been bumpy. Like its peers in the automotive industry, Sime Darby has not been spared the impact of the global supply chain disruption. Rising costs and component shortages are putting a drag on the group's earnings as they have caused a shortage of new cars and significant delays in delivery.
In the latest issue of The Edge, Datuk Jeffri Salim Davidson, executive director and group CEO of Sime Darby, also talks about the three things that keep him awake at night, and they are mainly centred on the uncertainty of what is happening in the auto retail space.
One is the emergence of the agency model, where an increasing number of car manufacturers are bypassing franchise dealers to sell directly to consumers to have better control of variables such as pricing, customer service and profit margins.
Another thing that weighs on him is the industry's gradual transition from internal combustion engine vehicles towards electric vehicles (EVs) that have been touted as cars of the future.
Used car e-commerce marketplaces — such as Carsome and myTukar, with a lot of capital from multiple sources that have been muscling in on the used car market and shifted offline industries online — also keep Jeffri up at night.
One of the things he realised is that traditional dealers such as Sime Darby have no choice but to pivot to EVs as more and more EVs hit the road.
Read more about it in The Edge Malaysia weekly's Aug 15 edition.