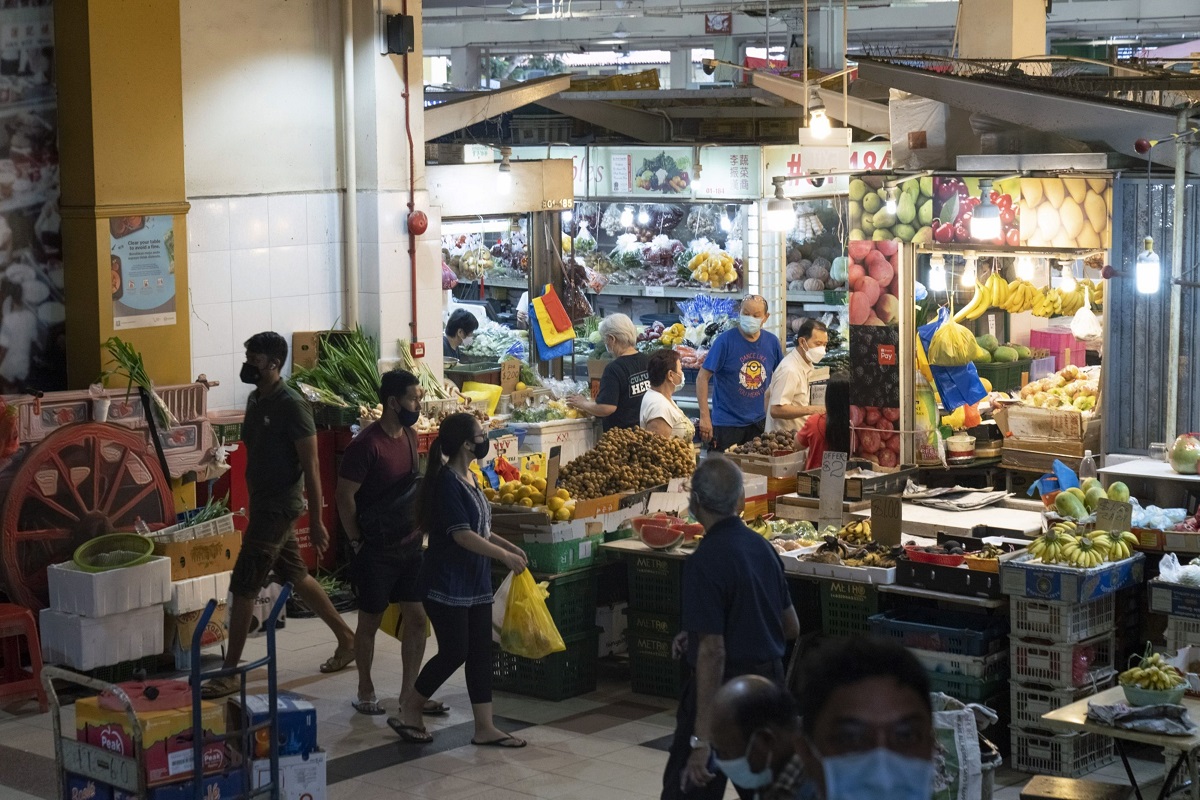 (Sept 23): Singapore's key core inflation gauge held near an almost 14-year high in August, further solidifying bets that the central bank will tighten policy at its meeting next month.
The core inflation measure, which excludes private transport and accommodation, rose 5.1% in August from a year earlier, according to a joint statement from the Monetary Authority of Singapore (MAS) and the Ministry of Trade and Industry on Friday. That was the highest since November 2008 and compares with a 5% Bloomberg survey median ahead of the report.
Headline inflation increased to 7.5% from 7% in July. That compares with a 7.2% median in the Bloomberg survey.
MAS officials have been awaiting a peak in inflation that's expected before year-end, even as they acknowledge price growth should remain high in 2023.
Singapore's central bank, which uses the exchange rate as its main policy tool rather than a benchmark interest rate, looks increasingly likely to tighten at its second of twice-yearly scheduled meetings in mid-October. It has already tightened policy four times in the past year, including two surprise moves in January and July.
For the full year, the MAS reiterated projections for the core gauge to come in at between 3% and 4%, with the all-items measure seen at 5%-6%.
More key figures from Friday's Singapore CPI report:
Food prices rose 6.4% year-on-year
Transport costs increased 20.2%
Housing and utilities rose 6%
Communication declined 1.1%
On month-on-month basis, core CPI and all-items CPI rose by 0.5% and 0.9%, respectively
Still-bubbling price growth has ramped up pressure also on government officials. Fiscal support, including a S$1.5 billion package in June that included utilities rebates, has emphasised targeted support for the most vulnerable households that doesn't risk an overdo of government spending that in turn would exacerbate inflation.