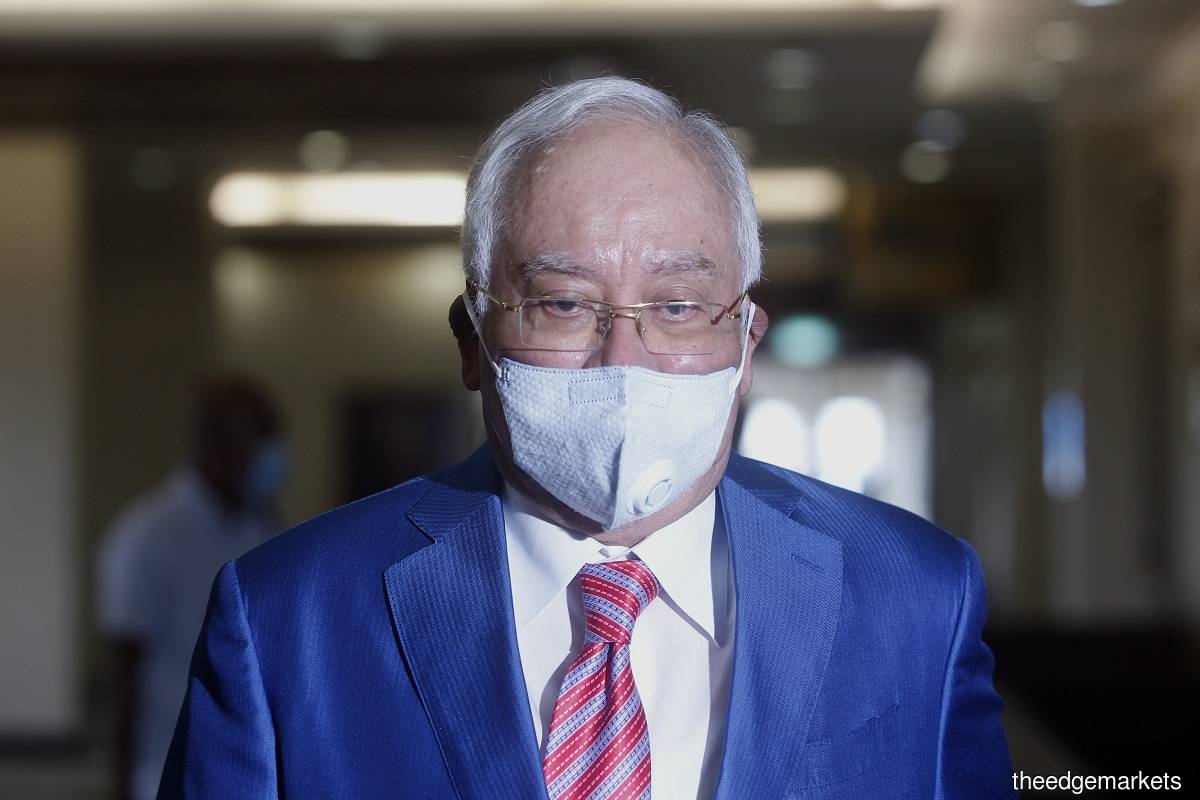 KUALA LUMPUR (Sept 22): The defence team in Datuk Seri Najib Razak's SRC International Sdn Bhd case is asking the Court of Appeal to grant more time for it to file a petition of appeal, which was initially fixed to be filed by next Monday (Sept 28).
It is understood that the team has not finished putting together the grounds of appeal for the case. The application was made by the defence, represented by lawyer Nur Syahirah Hanapiah, at case management today before the court's deputy registrar Darmafikri Abu Adam.
Deputy public prosecutor Mohd Ashrof Adrin Kamarul told theedgemarkets.com that the decision whether the courts will grant this time extension will be made "either later today or tomorrow".
According to court procedure, the petition of appeal is required to be filed within 10 days from when the record of appeal, which comprises the grounds of judgment from High Court judge Mohd Nazlan Mohd Ghazali, is ready. In this case, the defence is asking to extend the deadline to file the petition from 10 days to 30 days. 
The Court of Appeal has also brought forward the next case management date to Oct 2, from Oct 15 previously.
On July 28, the High Court found the former prime minister guilty of all seven charges — one count of abuse of power, three charges of criminal breach of trust (CBT) and three counts of money-laundering amounting to RM42 million.
The CBT and money-laundering charges were in relation to the RM42 million SRC funds that went into his personal account, while the abuse of power charge was for the RM4 billion loan approved by the Retirement Fund Inc (KWAP) for SRC, where the RM42 million originated.
Following that, the court sentenced Najib to a total of 72 years in jail in actuality, and a fine of RM210 million. However, Justice Nazlan ordered the jail sentences to run concurrently, resulting in the former Umno president and Barisan Nasional chairman to be jailed for 12 years. The judge also allowed a stay of execution of Najib's punishment.
Subsequent to the conviction, the defence filed the notice of appeal on July 30, while the prosecution filed their cross-appeal on Aug 7.