This article first appeared in The Edge Malaysia Weekly, on September 13, 2021 - September 19, 2021.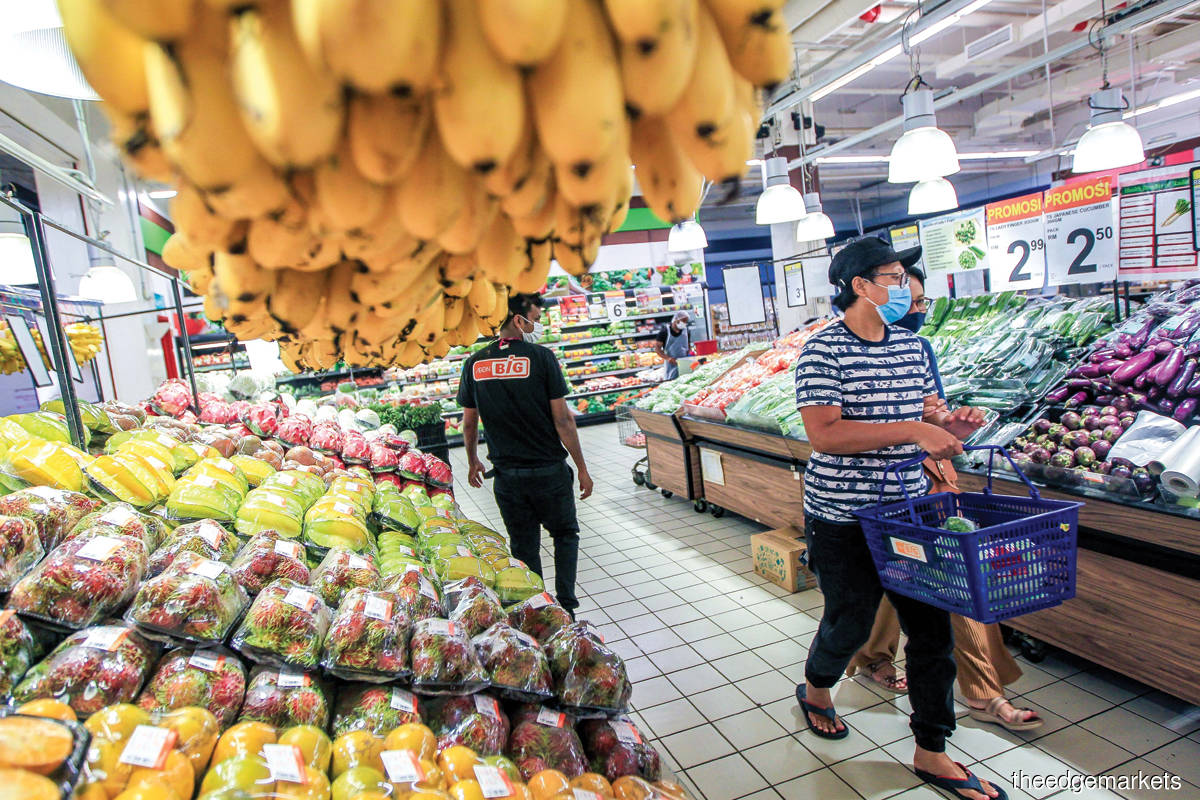 IN developed countries where economic activity has resumed, inflation has climbed rapidly as consumer demand grew on the back of income and job growth.
The US saw inflation hit a 13-year high in June and remain at 5.4% in July. This comes as the world's largest economy was among the first to ease up its containment measures early this year after taming the Covid-19 infection rates somewhat.
In the eurozone, inflation is also at a decade high of 3% year on year (y-o-y) in August, way above the European Central Bank's 2% target.
Underpinning this concern is fast-rising asset prices, particularly of houses and equities as interest rates remain low; the large Covid-19 fiscal stimulus; and huge amounts of liquidity support from central banks.
There are now fears that some of these advanced economies could slip into a period of stagflation — stagnant economic growth plus high inflation and high unemployment — caused by the resurgence of the Delta variant.
However, the high inflation rate is not confined to these developed countries. Emerging economies such as Brazil and India have also seen their inflation rate surge, driven by soaring prices of crude oil and commodities.
In Malaysia, the Consumer Price Index (CPI) rose 4.7% y-o-y in April, owing to the low base effect from 2020, but inflation has trended downwards since. The latest data for July showed that inflation stood at 2.2%.
A stark difference between Malaysia and other countries is that the former is still under movement restrictions and economic activity has yet to be completely reopened.
"With the slack in demand and the job market, inflationary pressures apart from fuel prices remain muted. Headline inflation continues to ease from this year's peak at 4.7% in April to 2.2% in July as the low base effect of the oil price plunge during the early stage of the global pandemic last year tapers off," Dr Yeah Kim Leng, professor of economics at Sunway University, tells The Edge.
"Another indicator of low inflationary pressure is the further easing of core inflation to 0.7% y-o-y in July from 0.8% y-o-y in the previous month."
That said, should we worry about inflation as more economic sectors start reopening?
Possibly so, economists say, as inflation is likely to rise once the economy transitions to the next phase of the National Recovery Plan (NRP), in which more economic activity resumes and interstate travel restrictions ease. However, they believe that it would likely be only temporary.
RHB Research senior economist Ahmad Nazmi Idrus believes there could be a risk of inflation rising much strongly than expected in the near term, where price increases could come from the rise in service-related costs.
Meanwhile, the Associated Chinese Chambers of Commerce and Industry of Malaysia's Socio-Economic Research Centre (SERC) executive director Lee Heng Guie says that, when restrictions are lifted, manufacturing production will pick up and be restored. But, the sector will also be constrained by limited manpower capacity, which is subject to the level of vaccinations.
"Some industries that are struggling to find workers will have to increase wages. The lifting of restrictions will help revive demand, including pent-up consumer spending, but the pace of demand has been capped by slow job creations," Lee says.
He sees Malaysia's negative output gap narrowing further this year as the estimated actual output growth of 3% to 4% will either match or be marginally higher than the potential output growth of 3% to 4% estimated by the central bank.
"This means the expected price pressures arising from the normalisation of supply-and-demand shocks that result in a rebalancing of the utilisation of labour and capital resources will remain in check," Lee explains.
Instead of inflation, Yeah believes the primary concern will be on growth, at least through the first half of 2022. Supply disruptions and bottlenecks, he says, could cause the prices of affected items in the household consumption basket to escalate temporarily but not push up the general price level.
He takes the view that the likelihood of an upside surprise in global growth have dimmed, owing to the resurgence of the virus and vaccine breakthrough cases in developed economies.
"The endemic scenario, which is gained through herd immunity, may not be possible because of virus mutations [and] also points to a more subdued economic recovery that will translate into a lower risk of a demand-pull inflation reinforcing supply shocks that tend to be more transitory.
"Thus, growth rather than inflation will remain the primary concern, at least through the first half of next year," he says.
Economists generally believe Malaysia's inflation will continue to stabilise towards year-end as transitory price effects start to dissipate.
"So far, we project inflation (on a y-o-y basis) to trend lower as base effects dissipate. This is also supported by government measures such as 10% discounts to the electricity bill, which have seen July inflation surprise on the downside," says RHB Research's Ahmad Nazmi.
"Since the discount lasts till year-end, we are likely to see soft price pressures ahead. The reopening soon could trigger an increase in prices; at this point, however, we still consider that a risk instead of pricing it in."
Yeah says the main uncertainty for inflation trajectory is fuel prices, which have a significant impact on the transport component in the CPI basket.
Looking at the y-o-y percentage change of CPI by main groups, the transport component hit a high of at 27% in April (RON95 was priced at RM2.05 versus RM1.27 in April 2020), but has since trended down to 16.6% in July.
Average RON95 prices have been maintained at RM2.05 since March.
Nonetheless, SERC's Lee believes Bank Negara Malaysia will not hesitate to tame inflation if it stays elevated and induced by demand-pull inflation.
Last week, Bank Negara kept the overnight policy rate (OPR) unchanged at 1.75%. In a statement, the central bank said further easing of containment measures, rapid progress of the domestic vaccination programme and continued expansion of global demand would support the growth momentum going into 2022.
For now, economists do not expect the central bank to raise rates anytime soon.
In a report, CGS-CIMB Research says it believes Bank Negara is likely to be patient in tightening monetary policy, changing its earlier projections.
"We now expect monetary policy normalisation to begin only in 2H2022, compared with our earlier projection of 2Q2022, premised on expectations of two quarters (1Q2022 and 2Q2022) of sequential economic gains after all states enter Phase 4 of the NRP by 4Q2021," it adds.
HSBC Global Research also believes the OPR could be hiked as early as 2H2022, and sees Bank Negara as one of the first central banks in Asean to increase rates after Singapore. It adds that Bank Negara is likely to keep policy on hold for a sustained period, owing to the lack of inflationary pressure in the economy.
Bank Negara had said the underlying inflation would remain subdued into 2022.
HSBC Global Research says: "We do believe, however, that Malaysia's relatively strong recovery prospects will allow for a change in tune early next year, as the central bank sounds more confident — if our forecast for 5.4% growth in 2022 turns out to be correct."