This article first appeared in Forum, The Edge Malaysia Weekly, on September 6, 2021 - September 12, 2021.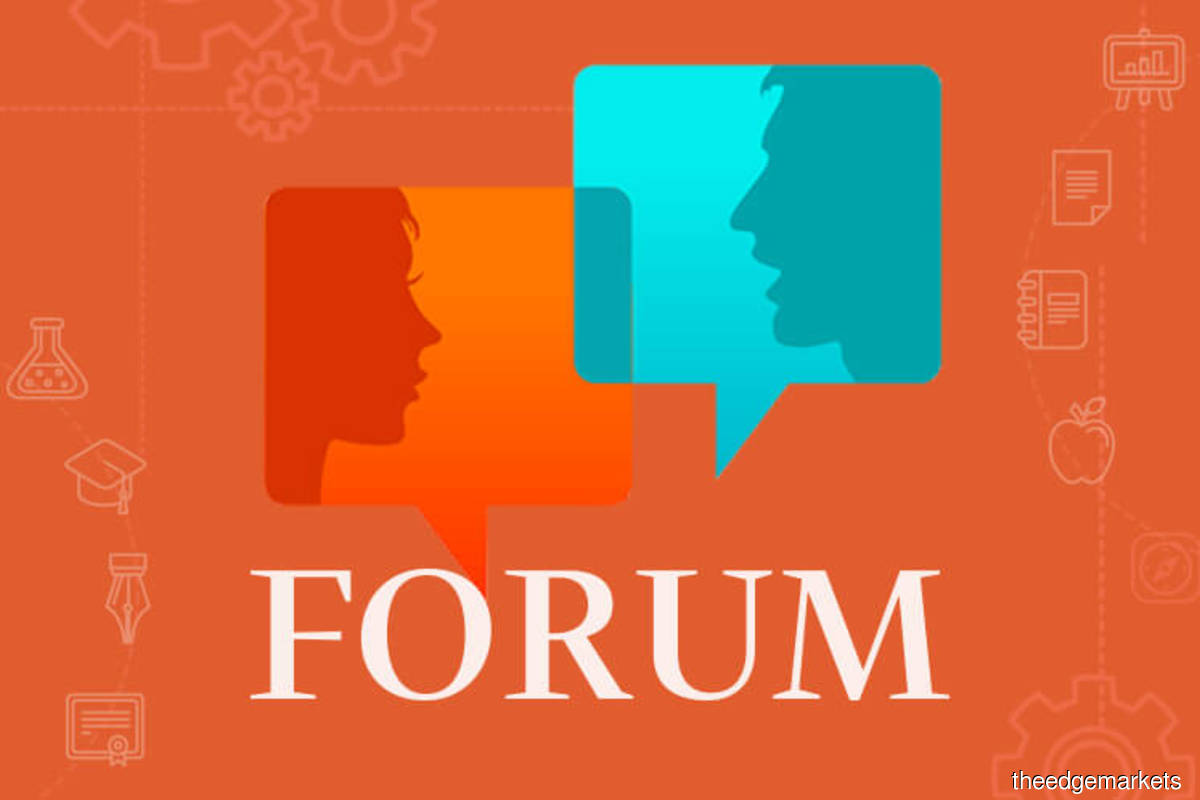 We welcome and congratulate Khairy Jamaluddin Abu Bakar on his appointment as our new health minister. You have a daunting task in the next few months as Malaysia continues to grapple with Covid-19, and you have made a strong start in your first week. We write to share five additional strategies for your consideration.
1 Seek consistent, reliable and evidence-based advice
In your first few days in office, everything will seem urgent and dramatically important. You may be asked to make critical decisions that have been postponed for several weeks during the recent transition. However, we are certain that your experience, expertise, networks and crucial knowledge gained during your successful leadership of the National Covid-19 Immunisation Programme (PICK) will help you accelerate things in your new role.
We expect that you will bring your inclusive and evidence-based PICK leadership style to the Ministry of Health (MoH). This would be welcome, especially because this multi-year and multi-complexity pandemic requires expertise, energy and evidence that may lie outside the ministry. We are looking forward to your bringing together individuals and experts from the private sector, civil society and universities, as you have done in the past. In particular, we welcome your commitment to transparency.
Your deep understanding of vaccinations can be transferred to the broader health sector. However, vaccinations are only a (minor) part of the public health, healthcare, health or overall pandemic response. We are certain that you will seek consistent and reliable advice, transition very quickly and deploy the necessary political will and skill to make crucial health decisions for Malaysia.
2 Address surging healthcare and public health needs
There are two immediate tactical problems that we face as a country: A surge in healthcare capacity (in terms of hospitals and doctors) and effective public health systems (in terms of testing, tracing or isolating protocols and infrastructure). These have been endlessly proposed by many experts in previous months, and perhaps the missing ingredients are strong political will and competent leadership.
One successful example of a collaborative partnership is the Greater Klang Valley Task Force, very competently co-led by Brigadier-General Dr Mohd Arshil Moideen and Datuk Dr Chong Chee Keong. But now that the epicentre of the Covid-19 infections is shifting away from the Klang Valley to other states such as Perak, Johor and Sabah, this task force may need to be absorbed into the regular health service. We need to preserve its lessons and momentum, but without letting Malaysia's pandemic response be performed by a series of task forces one after another.
In other words, the MoH should shift its strategic approach from "campaign mode" to "routine mode". This will provide more sustainability for MoH health professionals, and predictability for citizens and businesses as Malaysia tries to beat Covid-19 while trying to reopen the economy.
We also highlight one under-discussed area: Routine healthcare services are being compromised by Covid-19. For example, a study by COVIDSurg Collaborative, a global surgery research group, found that 71% of surgeries were cancelled during the first Movement Control Order in March to May 2020. These included surgeries for cancer or other life-threatening conditions.
Delayed care or cancelled surgeries may contribute to unnecessary deaths, but almost certainly cause unnecessary pain or suffering. Delayed care also risks worsening health conditions, potentially causing more complex and more expensive healthcare needs in the future. This is an epidemic we cannot ignore.
3 Strengthen the health workforce now and for the long term
Health professionals have been the backbone of Malaysia's pandemic response. However, the country's prolonged battle with Covid-19 has highlighted the difficult working conditions and unfair contractual employment circumstances faced by junior health workers. Research by Universiti Sains Malaysia published in January 2021 suggests that up to 50% of health workers are stressed and burnt out. The woes of junior health professionals came to a boil as up to 8,000 participated in the #hartaldoktorkontrak walkout on July 26.
We are certain that as the health minister, you will take short-term measures to improve working conditions. Measures such as ensuring enough personal protective equipment (PPE), mandatory rest rotations and on-call claims that are paid on time and without bureaucratic hassles are small but meaningful actions that show you care for health professionals.
In the medium term, Malaysia will need a suitable resolution for the contract system that is affecting doctors, nurses, pharmacists, dentists and other allied health professionals. It is possible that the best solution is a combination of longer contracts, transparent criteria for permanent posts and more permanent posts. This will require constructive partnerships with other government agencies.
In the long term, Malaysia needs a better way to plan for our human capital needs in health. It is unlikely that one term as health minister is enough to resolve this complex problem, but it would be a big win for our health system if the long-term work is started during this term.
As a whole, these policies would achieve three desirable outcomes: Increase the well-being and morale of our hardworking frontliners; ensure the sustainability of the health workforce; and maintain the level and quality of healthcare provided to the rakyat.
4 Correct health inequalities through Health in All Policies
Covid-19 is accelerating inequalities everywhere and in all sectors, including citizen health. A Khazanah Research Institute report from December 2020 (incidentally reviewed by one of this article's authors) highlights the health inequalities that exist between income groups in Malaysia. Not only do individuals from poorer socioeconomic backgrounds live shorter lives, they also spend more years in ill health. These are linked to social determinants of health, such as poor access to proper housing, healthy food, safe employment and quality education.
Though Malaysia's Covid-19 cases reports are not disaggregated by socioeconomic status, there is reason to believe that these inequalities have potentially been exacerbated due to the pandemic. Evidence shows that Covid-19 is deadlier for those with pre-existing conditions, which is inversely associated with income status.
Covid-19 infections are also higher in tightly packed low-income housing. These factors, coupled with the economic repercussions of lockdowns, create a vicious cycle that threatens to push vulnerable communities further into poverty and widen the health gap between the haves and have-nots.
We must do everything we can to reduce inequality. Therefore, we are certain that you will adopt Health in All Policies, and work with other government agencies to correct health inequalities. The MoH is more than a healthcare delivery organisation, and there is much work that needs to be done outside the ministry.
An all-of-government health strategy that incorporates action along economic, housing, employment, education and environmental factors will be needed. The success of this strategy would require a breakdown of the public administration's silo-ed decision-making and for the MoH to step up as an equal voice in Malaysia's economic recovery plans.
5 Lay the long-term foundations for healthcare reform
Solving our short-term pandemic needs is only half the battle. The other half is to set Malaysia's health system on the road to successful reforms. The experience of successful health reforms in countries such as Japan, Taiwan, South Korea, Germany and Singapore often took 10 to 30 years. Your actions in this term of office can start Malaysia's health reform and strengthening process.
Therefore, a Health Reform Commission created by an Act of Parliament can provide the stability and longevity necessary to set, supervise and complete a multi-year health reform process. This could be the flagship policy success for your term (alongside a successful pandemic response and recovery).
The commission's main strength is its "insider-outsider" status in relation to the MoH. This allows the commission to act as a permanent body independent of leadership transitions, while also being embedded within the MoH. It also allows the commission to carry out unpopular but necessary health decisions that may be seen as political suicide to elected leaders (or facing bureaucratic inertia from the civil service).
Health reforms are difficult and politically risky, but they are necessary. Reforming our health system during a pandemic is like "performing surgery while running a marathon". But if we do not get started on the reform process, our overburdened, under-resourced and ill-organised health system will be stretched to breaking point by an unending pandemic.
The health portfolio is possibly the toughest portfolio in Malaysia today. However, we have all the confidence in your leadership, and we are rooting for your success. You will have our support, especially as you make evidence-based, thoughtful and decisive decisions for Malaysia.
---
Nur Ezzaty Hasbullah is a Rhodes Scholar reading for an MBA and MSc in international health and tropical medicine at the University of Oxford. Dr Khor Swee Kheng is a physician who specialises in health policies and global health.