This article first appeared in The Edge Malaysia Weekly, on September 19, 2022 - September 25, 2022.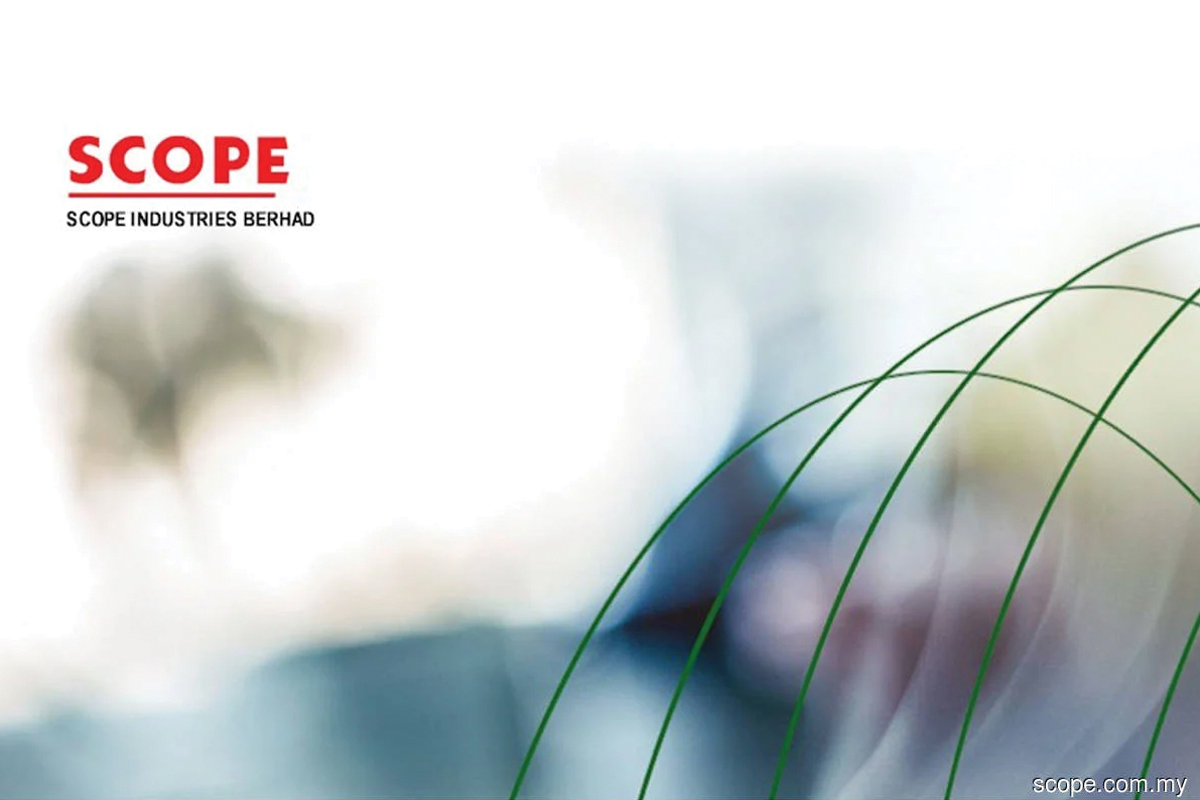 NOW that Perak-based Scope Industries Bhd has returned to a growth trajectory, its Taiwanese substantial shareholder, Inventec Appliances Corp, could be looking to increase its shareholding to a controlling stake, sources say.
Inventec Appliances, a unit of Taiwan-listed Inventec Corp, holds 7.32% of Scope — an electronic manufacturing services (EMS) company — and is its third-largest shareholder.
A substantial shareholder since April 2019, Inventec Appliances' stake is within striking distance of Scope's two largest shareholders, namely its executive chairman Jim Lee Min Huat (7.98%) and Wah Len Enterprise Sdn Bhd (8.53%).
Wah Len, an oil palm plantation company, is controlled by the Lim family, comprising Datuk Lim Chee Wah, Lim Ee Keong, Lim Ee Tat and Lim Saw Khim. Ee Tat is a non-independent non-executive director of Scope.
At press time, Inventec Appliances had yet to respond to The Edge's queries.
However, Lee told The Edge that he is committed to maintaining his stake in the company.
Inventec Appliances' wish to own a bigger stake in Scope does not come as a surprise given that it introduced most of the company's major customers to it.
In recent years, the list has come to include US-listed Sonos, to which Scope supplies smart speakers, owing to the relationship between Inventec Appliances and Sonos.
Indeed, Sonos' substantial contribution aided Scope's return to the black in the past two financial years. For the financial year ended June 30 (FY2022), it recorded a net profit of RM6.01 million, slightly lower than the RM6.75 million posted in FY2021.
In FY2020, a net loss of RM28.69 million was incurred as a result of goodwill impairment amounting to RM20.4 million in relation to the plantation division.
"The company's prospects still look good, unless there is a supply chain disruption," Lee asserts.
Founded in 1991 by its managing director Lim Chiow Hoo, who owns a 6.08% stake, Scope is engaged in the trading and manufacture of electronic components and products, especially printed circuit board assembly.
In recent years, it has expanded into completed electrical and electronics product assembly for customers in the US, South Korea and India. Its main products include smart speakers, air purifiers and payment terminals at petrol stations.
Meanwhile, Inventec Corp manufactures computers, phones, notebooks and servers. Apart from that, it is also involved in cloud computing, wireless communication, intelligent devices and the Internet of Things.
Closing at TWD22.95 last Thursday for a market capitalisation of TWD82.3 billion, Inventec Corp's share price has slipped 8.2% since early this year.
Rich valuations as share price more than halved since November 2021
Similarly, Scope's share price has been on a downward trend since hitting a high of 47 sen in November 2021, resulting in a higher trailing 12-month price-earnings ratio of 26.7 times, against its peers like SKP Resources Bhd (15.7 times), PIE Industrial Bhd (18.8 times) and VS Industry Bhd (22.3 times).
Compared to its peak 10 months ago, its share price had contracted 40.7% to close at 16.5 sen last Thursday, which translates to a market capitalisation of RM184.6 million.
To regain investor interest, Scope needs to accelerate its earnings growth momentum to justify its rich valuations.
Nonetheless, Lee attributes the heavy sell-off in the company's shares to the overall cautious market sentiment. Interestingly, despite the commodity boom, Scope is contemplating the sale of its plantation business to focus solely on the manufacturing business. However, Lee says there is no timeline to conclude the deal. "Talks are ongoing … we are not that demanding [in terms of the disposal price]," he maintains.
Scope has a land area of about 1,736ha in Kinabatangan, Sabah, with a carrying value of RM59.47 million at end-June 2021. While the plantation business only contributed 8.7% to Scope's FY2022 revenue, its share of operating profit was high at 59.8%.
Following a rights issue exercise that raised RM64.81 million in July 2021 in which Inventec Appliances subscribed for 52.44 million rights shares or a 4.55% stake, Scope has been in a more comfortable financial position. It recorded RM48.7 million in net cash at end-June 2022, and only RM1.6 million in gross borrowings.
Parts of the proceeds raised from the rights issue will be used to fund the construction of its fourth manufacturing plant in Parit Buntar, Perak, which will add another 154,000 sq ft, bringing the total manufacturing space to 299,000 sq ft.
In September 2021, Scope proposed a bonus issue of free warrants on the basis of three warrants for every 10 shares held. Assuming the full conversion of all 346.1 million warrants at an exercise price of 30 sen per share, some RM104 million in gross proceeds will be raised.