This article first appeared in The Edge Malaysia Weekly, on June 27, 2022 - July 03, 2022.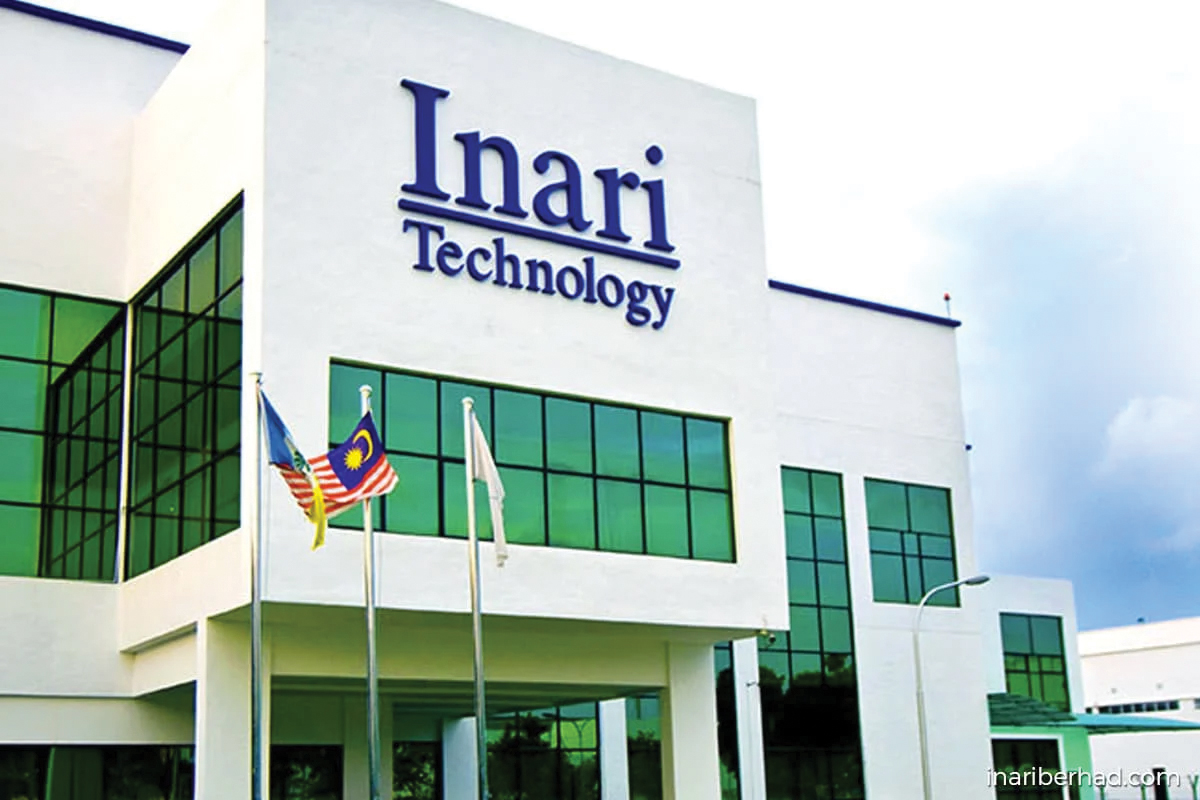 OVER the past Covid-19 stricken year, the majority of businesses had to rely on cash balances — or perhaps even raise debt — just to stay afloat.
The luckier — or perhaps better-run — companies managed to maintain, if not improve, their net cash positions.
Tellingly, among the top 500 Bursa Malaysia-listed companies by market capitalisation, fewer than 100 companies had a positive net cash balance, Bloomberg data shows.
Perched way above its peers is Petronas Chemicals Bhd (PetChem), whose net cash position expanded to RM12.5 billion as at end-March from RM10.12 billion a year ago, followed by Bursa Malaysia Bhd, with RM5.6 billion, and Lotte Chemical Titan Holdings Bhd, with RM4.21 billion.
It is worth noting that PetChem's cash pile increased although the group declared a special dividend of 10 sen per share in conjunction with the group's 10th anniversary, on top of two interim dividends of 23 sen per share each in financial year 2021 (FY2021). This translates into a dividend payout of 61% of profit after tax and non-controlling interest.
Notably, the biggest portion of companies, by sector, that still boast positive net cash positions are those in the technology sector. They accounted for 16% of companies that are in net cash as at the end of their latest reported quarter.
Even though the sector faced headwinds amid the global chip crunch, these companies benefited from a surge in demand, owing to the migration to 5G, electric vehicles and the increasing use of Internet of Things as industries pushed towards automation.
Take, for example, Inari Amertron Bhd. Its net cash level improved by RM1.08 billion, to reach RM1.96 billion as at end-March. The major portion of its funds came from a private placement exercise, which was completed on July 30, 2021, and raised RM1.03 billion with the issuance of 333 million shares.
The exercise was likely the biggest-ever among local semiconductor-related firms, more than four times Unisem (M) Bhd's placement in 2020, which raised RM283.94 million — the largest most recent placement prior to Inari's. Unisem is also sitting on a net cash position of RM350 million, although the amount has fallen from RM602 million a year ago, as it has pared down borrowings.
Inari's massive capital raising exercise came at a time when it was in continuous discussions with potential new customers. It planned to raise the cash for potential investments in factory fit-outs, and to acquire and install new manufacturing equipment and additional production space to secure new customers and/or long-term supply orders.
Apart from that, Inari also said the funds would be used to accelerate plans to acquire and invest in "good value, high-quality and complementary semiconductor and OSAT (outsourced semiconductor assembly and test)-related companies and assets" that can generate sustainable revenue and earnings growth, good profit margins and good returns on invested capital.
Other big-cap tech counters that were in significant net cash positions at the end of their latest quarter include Malaysian Pacific Industries Bhd (RM825 million), Pentamaster Corp Bhd (RM457 million), Greatech Technology Bhd (RM374 million), Unisem (RM350 million) and Vitrox Corp Bhd (RM203 million).
Plantation companies are also looking good, as many retained a net cash position over the past year, having benefited from a marked uptrend in crude palm oil (CPO) prices amid concerns over tight edible oil supplies, exacerbated by the ongoing Russia-Ukraine conflict.
Top among the planters is Chin Teck Plantations Bhd, with its net cash of RM386 million as at end-February, followed by Sarawak Oil Palms Bhd (RM382 million), Kim Loong Resources Bhd (RM344 million), Hap Seng Plantations Holdings Bhd (RM337 million) and United Plantations Bhd (RM224 million).
Chin Teck's financial statements show that its cash and cash equivalents have been steadily rising since Feb 28, 2021, on the back of four quarters of positive results, supported by significant increases in the average selling prices of CPO, fresh fruit bunches (FFB) and palm kernel (PK).
Interestingly, the bigger-cap plantation players such as Kuala Lumpur Kepong Bhd (KLK) and Batu Kawan Bhd are in net debt, as the related companies made major acquisitions during the period.
Last September, KLK acquired IJM Corp Bhd's 56.2% stake in IJM Plantations Bhd for RM1.53 billion, and subsequently acquired a total of 839.35 million shares, or 95.32%, in the company after its ensuing mandatory general offer.
Its holding company, Batu Kawan, acquired a 56.32% stake in Chemical Company of Malaysia Bhd (CCM) for RM292.97 million in November 2020, and subsequently took the latter private in January 2021.
Food and beverage (F&B) consumer stocks make up the third-largest proportion (8.5%) of the companies in net cash.
Analysts have the sector as one of their top picks, given the resumption of economic activities as Malaysia transitions into the endemic phase and consumer demand rebounds.
Fraser & Neave Holdings Bhd (F&N) is sitting on the largest net cash position among its peers, at RM255 million as at March 31, 2022, despite a reduction in its net cash position of RM546 million a year earlier. Its financial statements show that it spent RM118.43 million on the acquisition of property, plant and equipment, and RM121.04 million in dividends to shareholders.
Carlsberg Brewery Malaysia Bhd has RM193 million cash, up from RM97 million a year earlier, as its cash and cash equivalents increased in the quarter ended March 31, 2022,  even though the brewery declared a higher dividend of 56 sen per share, an increase of 40% from FY2020. However, the dividend was lower than the RM1.02 per share it paid out for FY2021.
The group posted a 38% increase in net profit for the quarter to RM91.59 million, amid double-digit growth in revenue contribution from its Malaysia and Singapore operations.
Also flush with cash is Dutch Lady Milk Industries Bhd, as its net cash level has risen over the past year to RM177 million as at end-March 2022, from RM41 million a year earlier, as the group was less generous in its dividend payment. The dairy firm declared 32 sen dividend per share for the financial year ended Dec 31, 2021 (FY2021), compared with 51.2 sen in FY2020 and 64 sen in FY2019.  Dutch Lady's dividend payment has been on a decline for four consecutive years.
The group posted a 22% year-on-year increase in net profit to RM20.57 million for the quarter from RM16.88 million, attributed to the full resumption of economic activities as well as high demand and a price increment.
The rise in crude oil prices has translated into higher average selling prices for some oil and gas-related companies — for instance, downstream players — strengthening their net cash positions.
Currently, crude oil prices are still hovering around the US$85-to-US$104-per-barrel range. The sector made up 7.7% of companies that were in a net cash position as at the end of their latest financial quarter.
Arguably, the turnaround for Petronas Gas Bhd was even more impressive, as it achieved a net cash level of RM117 million for the same quarter, from a net debt position of RM127 million in the previous year's corresponding quarter.
Meanwhile, Petronas Dagangan saw a slight deterioration in its net cash level y-o-y, although balances remained positive at RM2.4 billion as at end-March.
Lotte Chemical Titan Holding Bhd had the second-highest net cash balance of RM4.21 billion as at end-March, albeit reduced from RM4.65 billion a year earlier.
Other O&G counters that were in net cash include Malaysia Marine and Heavy Engineering Bhd (RM492 million), Dagang NeXchange Holdings Bhd (RM434 million) and Coastal Contracts Bhd (RM142 million).
On the other hand, about half of the companies reviewed showed increases in debt levels, some with large increases.
According to Bloomberg data, these include Capital A Bhd (formerly known as AirAsia Bhd), which experienced a RM2.86 billion increase in its total short- and long-term debt (total debt) over a one-year period to RM16.6 billion as at end-December. The low-cost carrier is currently undergoing a recapitalisation exercise, after a rough patch due to the closing of international borders because of Covid-19.
Since then, the group has seen a recovery in its operational cash flow as borders have reopened.
Gaming company Genting Malaysia Bhd saw the second-highest rise in total debt with a RM2.74 billion increase to RM13.79 billion as at end-December. The casino operator declared a special single-tier dividend of nine sen per share for FY2021, despite the tough operating environment during the pandemic. The dividend declared in FY2021 was lower than the 14.5 sen in FY2020 and 20 sen in FY2019.
Looking at the group's financial statements for the quarters ended Dec 31, 2021, and 2020, Genting Malaysia saw an increase in US dollar-denominated unsecured borrowings to RM6.77 billion from RM401.8 million a year earlier.
It was the same picture for its parent conglomerate Genting Bhd, which added total debt of RM2.7 billion over the same period to RM40.74 billion, from RM38.04 billion, as long-term borrowings grew.
The group also declared an interim single-tier dividend of 11 sen per share for FY2021 while it raised debts. The dividend was lower than the 15 sen in FY2020 and 22 sen in FY2019.
Oil and gas player Yinson Holdings Bhd also put on more debt as total debt expanded RM2.65 billion during the one-year period to RM8.78 billion as at end-January. In its financial statements for the quarter ended Jan 31, 2022, Yinson said its net gearing ratio increased to 1.24 times from 1.01 times, owing to higher leverage on additional loans and borrowings drawdown to fund project execution needs.
MISC Bhd also added debt of RM2.37 billion to RM17.03 billion as at end-March. While its debt level increased, the group says it anticipates no financial difficulties in meeting its debt obligations in the foreseeable future, given its cash balance of RM5.62 billion as at end-December.