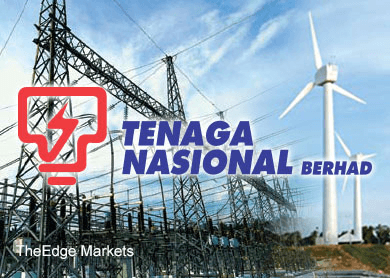 KUALA LUMPUR (Dec 11): Tenaga Nasional Bhd is eyeing power plant repair and maintenance contracts in the Philippines', the Philippine Daily Inquirer reported.
The Philippine Daily Inquirer, quoting Tenaga's repair and maintenance unit chief, reported that the Malaysian state-owned uility was talking to power plant operators in Mindanao.
Mohamad Izharudin Ahmad Wahiddin, head of TNB Repair and Maintenance Sdn Bhd, was quoted as saying Tenaga hoped to raise electricity supply in Mindanao.
"We're looking at the possibility of servicing power plants and other related energy industries. We're looking at opportunities of upgrading and rehabilitating power plants to increase power supply in the region.
"If the economic growth is at 5 percent, then the electricity demand is also growing at the same level or slightly higher. The electricity demand grows at the same level as the economy. In a developing country, it must have a 30-percent additional capacity that will serve as buffer for any power interruptions," Mohamad Izharudin said.
Tenaga's planned Philippines venture forms a part of the company's diversification and global expansion.
 
According to Tenaga's website, the company's core business is in electricity  generation and distribution.
Tenaga said it had diversified into segments such as electrical component production and electrical engineering projects. Abroad, the firm said
it was making inroads into emerging markets in the Asia-Pacific, Middle East and North Africa regions.
At 10.37am, Tenaga shares fell 10 sen or 0.7% to RM13.90 for a market capitalisation of RM78.45 billion.
The stock had gained 22% this year, outperforming the FBM KLCI 6% decline.