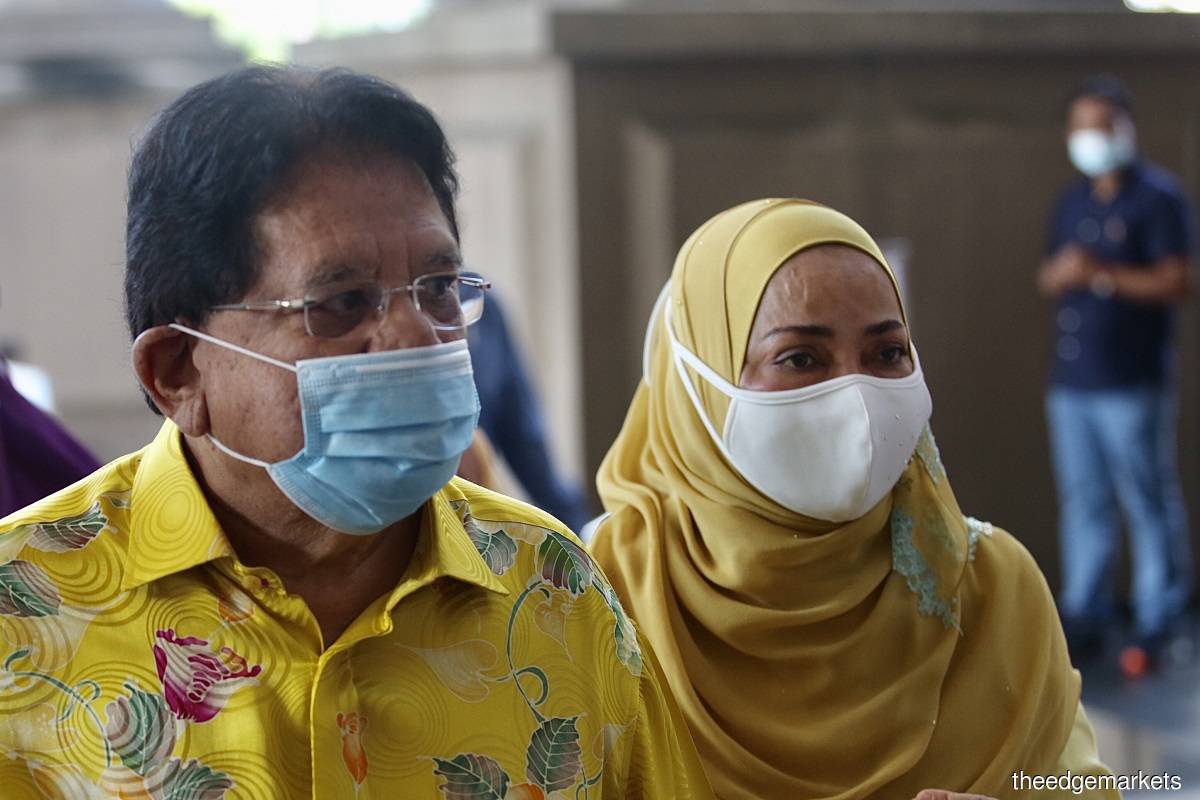 KUALA LUMPUR (Sept 23): The prosecution in former federal territories minister Datuk Seri Tengku Adnan Tengku Mansor's corruption trial told the High Court here today the accused admitted during cross-examination that no Umno Supreme Council member knew about the purported donation, which he claimed he had obtained for the party.
Deputy public prosecutor Julia Ibrahim said this shows that the money which was deposited into the bank account of the company that Tengku Adnan controls is meant for him and not for Umno and that he received it for his own interest.
"It is not for Umno as no party Supreme Council member acknowledges knowing about it.
"Prosecution has managed to prove the mens rea," Julia said.
The Latin phrase mens rea indicates an accused's intention or knowledge of wrongdoing, which forms part of a crime.
Julia said this in the prosecution's submission at the end of the defence case involving Tengku Adnan, who is also Umno treasurer.
Today is the second day of submissions at the end of the defence case after High Court Judge Mohamed Zaini Mazlan ordered Tengku Adnan to enter his defence in October 2019.
It was reported that Tengku Adnan, who is Putrajaya member of Parliament, is being charged in his capacity as a public servant with receiving for himself RM2 million from Aset Kayamas Sdn Bhd managing director Tan Sri Chai Kin Kong on June 14, 2016 via a Hong Leong Islamic Bank cheque belonging to Aset Kayamas.
It was reported that the cheque was later deposited into the CIMB Bank Bhd account of Tadmansori Holdings Sdn Bhd in which Tengku Adnan had an interest, when it was known that Aset Kayamas had a connection with his official duties.
Acccording to news reports, the offence was allegedly committed at CIMB Bank's Pusat Bandar Damansara branch here on June 14, 2016.
It was reported that Tengku Adnan is being charged under Section 165 of the Penal Code, which provides for a jail term of up to two years or a fine, or both, if convicted.
It was reported that Mohamed Zaini said although the court accepted the receipt given to Chai as evidence, it had to discount the evidence as the prosecution had shown that no payment was made from Tadmansori to Umno.
Mohamed Zaini said: "I had analysed and considered the testimonies from Chai and MACC (Malaysian Anti-Corruption Commission) investigating officer Muhammad Saad Bordani."
"I therefore hold that the receipt is not evidence that Umno had received the RM2 million from Aset Kayamas," Mohamed Zaini said.
Today, Tengku Adnan's lawyer Datuk Tan Hock Chuan said in the defence's submission that the prosecution does not know how political parties function.
According to Tan, the purported transaction, as agreed by all parties, happened during the Kuala Kangsar and Sungai Besar by-elections.
Tan said that Tengku Adnan had said he (Tengku Adnan) had to raise funds for Umno including by means of donations.
"He (Tengku Adnan) said that he would always issue an official receipt though Umno FT (Federal Territories) does not print receipt books.
"My client said he would ask for receipt books from Umno headquarters to issue receipts to donors," Tan said.
Tan said that while the prosecution claimed that two receipts bearing the numbers 376241 and 376244 were missing from Umno receipt books, the prosecution did not cite evidence to explain why these two receipts were missing from the receipt books.
Tan claimed that the receipt bearing the number 376241 was for the RM2 million from Chai.
According to Tan, the prosecution's failure to cite evidence to explain why the two receipts were missing from Umno's receipt books "supports the fact that the Umno receipt books were accessible by many parties and the receipts were used at random".
Tan said that for these reasons, the defence's submission indicates that the prosecution failed to prove its case beyond reasonable doubt, hence, Tengku Adnan should be acquitted.
Mohamed Zaini said today he will deliver his decision on Nov 17, 2020.