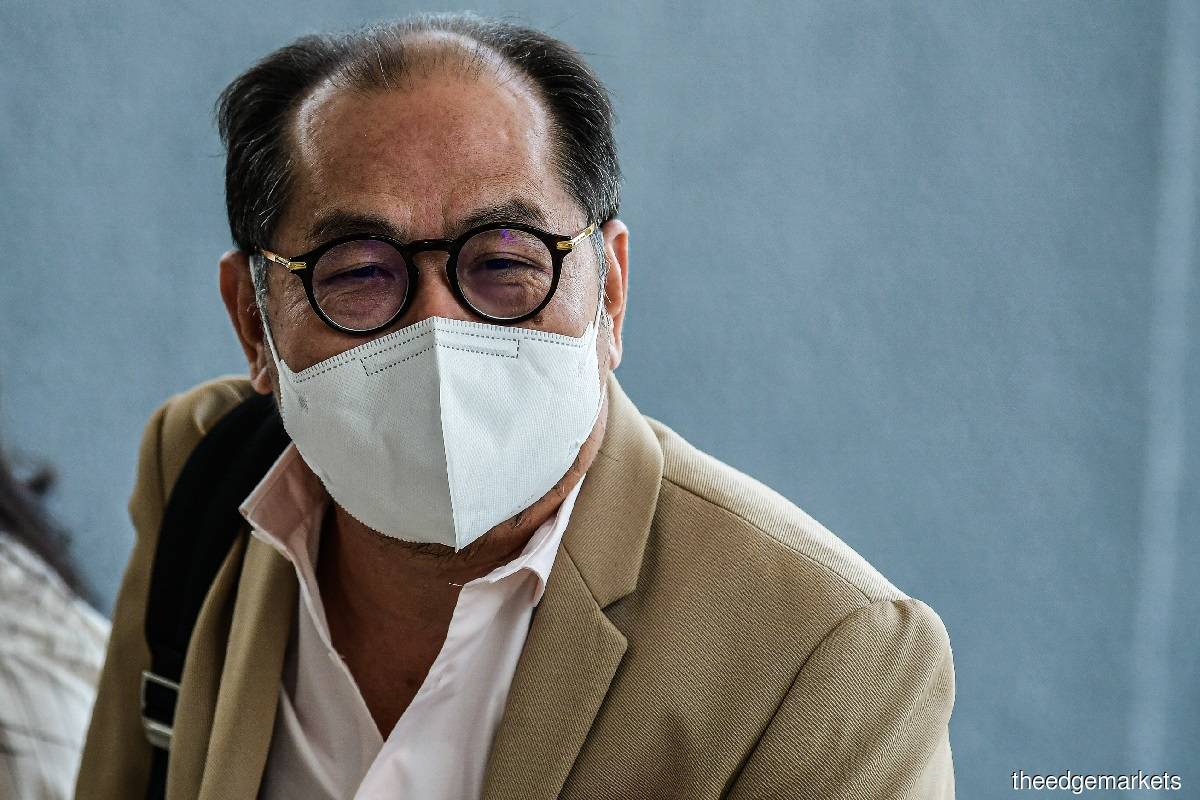 KUALA LUMPUR (Nov 22): The Edge Media Group chairman Tan Sri Tong Kooi Ong told the court during the 1Malaysia Development Bhd (1MDB)-Tanore trial on Tuesday (Nov 22) that fugitive financier Low Taek Jho, better known as Jho Low, had threatened him to get him to stop writing exposés about the troubled state investment arm.
Tong told the court this when he was questioned by lead prosecutor Datuk Seri Gopal Sri Ram about Jho Low, and whether they had met.
The prosecution's 43rd witness was testifying in the trial involving 1MDB's dealings with Tanore Finance Corp, a company the prosecution contends is linked to Jho Low and through which 1MDB's money had been siphoned into former prime minister Datuk Seri Najib Razak's accounts, before High Court judge Datuk Collin Lawrence Sequerah.
Tong said he met Jho Low twice in 2014, around the time when The Edge was publishing exposés about the wrongdoings in 1MDB. He said he had known Jho Low's father Tan Sri Larry Low Hock Peng since the 1990's, as they worked in the same building then.
Tong said the 2014 meeting was set up by a reporter who knew Jho Low and had wanted to meet Tong.
Tong revealed this when Sri Ram was conducting his re-examination of the witness and asked if he was aware that Najib knew Jho Low.
Tong previously testified that he went to Najib's house in 2015 to warn Najib of the wrongdoings in 1MDB, and that Jho Low was the culprit behind these botched transactions.
Sri Ram, who was questioning Tong about this meeting, asked him about Najib's relationship with Jho Low. Below is an excerpt of the exchange:
Sri Ram: When you had the meeting with him (Najib) were you aware of his relationship with Jho Low?
Tong: I was aware, because Jho Low had come forward and met me before that. In 2014, after The Edge started writing about 1MDB, Jho Low, through a reporter at The Edge, contacted me to see me. Jho Low's father is Larry Low, and he's a person I've known since the 1990's.
Sri Ram: What gave you the impression that he knew Najib?
Tong: I met him twice. In the first meeting, he said The Edge was wrong and that he had nothing to do with 1MDB. The second meeting, he said he knew Najib and that we should be careful about what we wrote.
Sri Ram: And what was the message he intended to convey?
Tong: Same as Paul Stadlen. He was threatening us to stop.
Sri Ram: It was a threat?
Tong: I took it as a threat.
Sri Ram: How did you respond?
Tong: My usual way. I just ignored the threats.
Last week, Tong said he had been threatened by Paul Stadlen, Najib's then media adviser, because of said exposés.
Tong said he was subsequently investigated by the Inland Revenue Board for money laundering and tax evasion, while the government ordered the suspension of The Edge's publication in 2015. The suspension was later lifted by the court.
He revealed then that it was also around that time that The Edge's publisher Datuk Ho Kay Tat, then The Malaysian Insider editor-in-chief Jahabar Sadiq, as well as several reporters of the two publications were investigated and held in a police lock-up for a night. The Malaysian Insider was a news website owned by The Edge.
In the 1MDB-Tanore trial, Najib — who is currently serving his 12-year jail sentence after having been convicted for graft involving 1MDB's former subsidiary SRC International Sdn Bhd — is facing four charges of abuse of power for enriching himself with RM2.3 billion of 1MDB funds said to have been siphoned off through Tanore, and 21 counts of money laundering of the same amount. He could face a fine and up to 20 years' imprisonment if convicted.
The trial is set to continue on Wednesday (Nov 23) with other witnesses.
The Edge is covering the trial live here.
Users of The Edge Markets app may tap here to access the live report.
Read also:
1MDB-Tanore: Defence says admitting audio recording infringes on Najib's right to fair trial
Justo paid a huge price for saving Malaysia from world's largest kleptocracy, that's why I gifted him US$2m, The Edge chairman tells court