This article first appeared in Forum, The Edge Malaysia Weekly, on September 13, 2021 - September 19, 2021.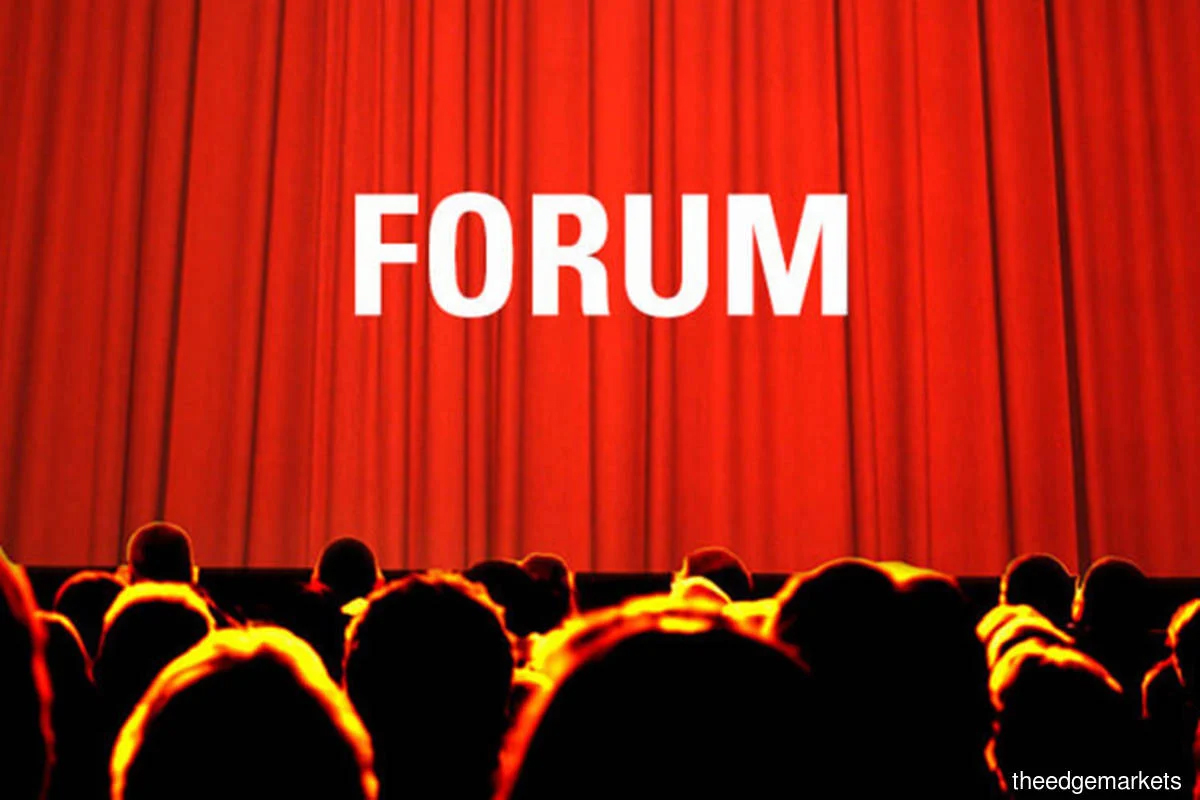 Profitability pressures and downward revenue are forcing businesses to re-evaluate their survival plan and respond to changing norms in unprecedented ways. Many Malaysian businesses have felt the negative impact in their operations, workforce and financial positions.
The continuing Movement Control Orders (MCOs) in place, border closures and production line outages have significantly impacted Malaysian businesses. We see this, for example, in our automotive industry, where silicon chip production bottlenecks have made it difficult for manufacturers to produce sufficient cars to meet market demand.
What we have learnt over the past year is that the new norm will require a bold response for businesses to thrive. Business professionals will need to rapidly rethink their cost base, reinvent business models and revamp their value chain to recover and stay competitive in this climate.
Rethinking cost base amid new priorities
PwC Malaysia's recent Act Now to Recover survey, which looks at the disruptions faced by business owners in Malaysia as a result of the pandemic, found that 65% of respondents have used a rapid cost reduction programme to help relieve operational cost pressures.
Finding ways to cut short-term costs is essential, but companies must distinguish between the types of costs. The key to capitalising on this opportunity is to maximise resources directed towards the drivers of profitable growth (good costs) while minimising redundant costs with no sustainable value (bad costs).
For example, many organisations are overwhelmed with low-value transactional processes and squandered resources. More often than not, such operations rely on extensive human workarounds, such as re-entering data into several systems. Robotic process automation can enhance their workflow significantly by allowing systems to communicate smoothly and efficiently, and augment these data processing operations.
Another example is having a more viable alternative to traditional office spaces as the need to "come into the office" regularly, often in centralised locations, may no longer be necessary. Some organisations are starting to invest in virtual workplaces, co-working spaces and flexible work arrangements, allowing them to save both time and rental cost. Businesses can also look into deploying collaborative technology, including cloud platforms and project management tools, that will allow their employees to work "anywhere, anytime".
Granted, reallocating costs is not easy. Businesses need to be brave and rethink innovatively. Being brave may mean having the courage to exit markets or simplify product lines to better utilise resources, including cutting back on unnecessary cost elements to redirect investments to more important growth areas. Reducing expenditure remains a challenging area to address, particularly in cutting fixed and legacy costs often pumped into physical offices, structural inefficiencies and outdated systems.
Being innovative starts by asking how things can be done differently — for instance, being open to embracing emerging technologies. After all, even when companies stay the same, cost continues to be incurred. Why not ensure that these costs are more "good" than "bad"?
Connecting and collaborating to reinvent the business
Reinventing your business model is not just about playing defence or offence. It is also about changing your formation midway during the game to win.
More than ever now, businesses need to adapt their strategies to focus on delivering a seamless customer journey. To capitalise on new opportunities forged by the pandemic, organisations can encourage employees to engage in cross-functional collaboration and leverage each other's expertise to achieve common goals. Some organisations may need to restructure and reinvent their front-, middle-, and back-office operations to perform as one collective team throughout the customer journey, from influencing a purchase decision to creating brand advocacy.
But not everything needs to be done in-house. With companies pursuing digital transformation quicker than they can develop their own capabilities, it will be beneficial to form partnerships with other parties that can deliver to different parts of the value chain.
Partnerships can be established across any aspect of the value chain, from securing high-quality raw materials to last-mile delivery of finished goods to customers. Organisations should proactively identify these opportunities with the goal of delighting their customers through personalised and differentiated experiences.
Your customers are increasingly empowered with more information and options at their fingertips. Businesses can no longer afford to focus solely on one or two channels of communication and influence. They must have an in-depth understanding of their customers' changing behaviours, including convenience and lifestyle options, in order to reinvent operations.
This can be done by segmenting customers through user personas to build meaningful experiences that can engage them across their journey with your business. These efforts to respond, rather than react, will help businesses retain customers and drive product quality for a competitive edge.
Harnessing insights from data to revamp the value chain
Our Act Now to Recover survey has also revealed that 49% of respondents have both experienced and anticipate facing a continued supply chain disruption in the next 12 months, the majority of whom are from the retail and consumer, financial services and industrial manufacturing sectors. Nevertheless, we have seen businesses embrace uncertainty and change even as their strongest beliefs have faltered.
We have discussed how "good" costs can create opportunities to alleviate the downward profitability pressure that many companies are currently experiencing. But how can this help businesses create a competitive advantage? How can this help them improve their supply chain performance?
To achieve this, the plan must focus on avoiding disruption while paying attention to sustained performance and agility throughout your operations. The key to building a resilient and competitive supply chain is by understanding and adopting big data while integrating multi-disciplinary technology.
Using supply chain mapping and analytics, for example, helps businesses understand the location, availability and capabilities of external suppliers to function at an optimal level. Critical components or materials may face a shortage, making it impossible to continue manufacturing or providing services. Businesses can draw useful insights from supply chain analytics to identify and analyse the immediate constraints faced by suppliers and vendors.
This could be followed by a mapping exercise and risk assessment on the full scope of their supply chain to identify pre-emptive measures to risks and challenges. Scenario planning simulations can also be helpful to understand the implications of various financial and operational situations and identify solutions to mitigate risks.
In addition, critically evaluating logistics and security is essential for supply chain resilience, especially with increasing logistical bottlenecks, labour shortages and security risks. Businesses need to model the current logistics network to identify limits to solve these challenges. Key issues that require attention are displaced transport, border limitations and freight bottlenecks. And following that, identify opportunities to reduce delivery risks and model several logistical scenarios to better understand the trade-offs between cost, service and inventory holding.
Fourth Industrial Revolution (IR4.0) technologies such as the Internet of Things (IoT), augmented reality (AR) and artificial intelligence (AI) can make these possibilities a reality. In the near term, the biggest potential uplift lies in productivity gains. For example, IoT solutions such as GPS trackers can be adapted to continuously monitor the condition of products in real time, from the time they are manufactured to the time they are delivered. IR4.0 technologies can be used to streamline delivery routes, eliminate errors during manufacturing, track real-time location and reduce fraudulent activities. This would save time and, ultimately, cost in the long run. As such advancements become less costly with time, small to mid-sized businesses will be able to benefit from IR4.0 technologies in their operations.
In retrospect, while the Covid-19 crisis has taken a huge toll on individuals and businesses, it has also resulted in various opportunities to sustain, innovate and revitalise business operations. In summary, for businesses to thrive, growth and profitability is achievable by rethinking the cost base around changing priorities, reinventing businesses through connection and collaboration, and revamping the value chain through data and technology.
As renowned naturalist Charles Darwin reportedly said, "It is not the strongest of the species that survives. It is the one that is most adaptable to change." The time is ripe for businesses to act now to embrace new ideas and change, in order to emerge stronger post-pandemic.
---
Andrew Marshall is deals director, delivering deal value, at PwC Malaysia. This is the second of a five-part series on business recovery.