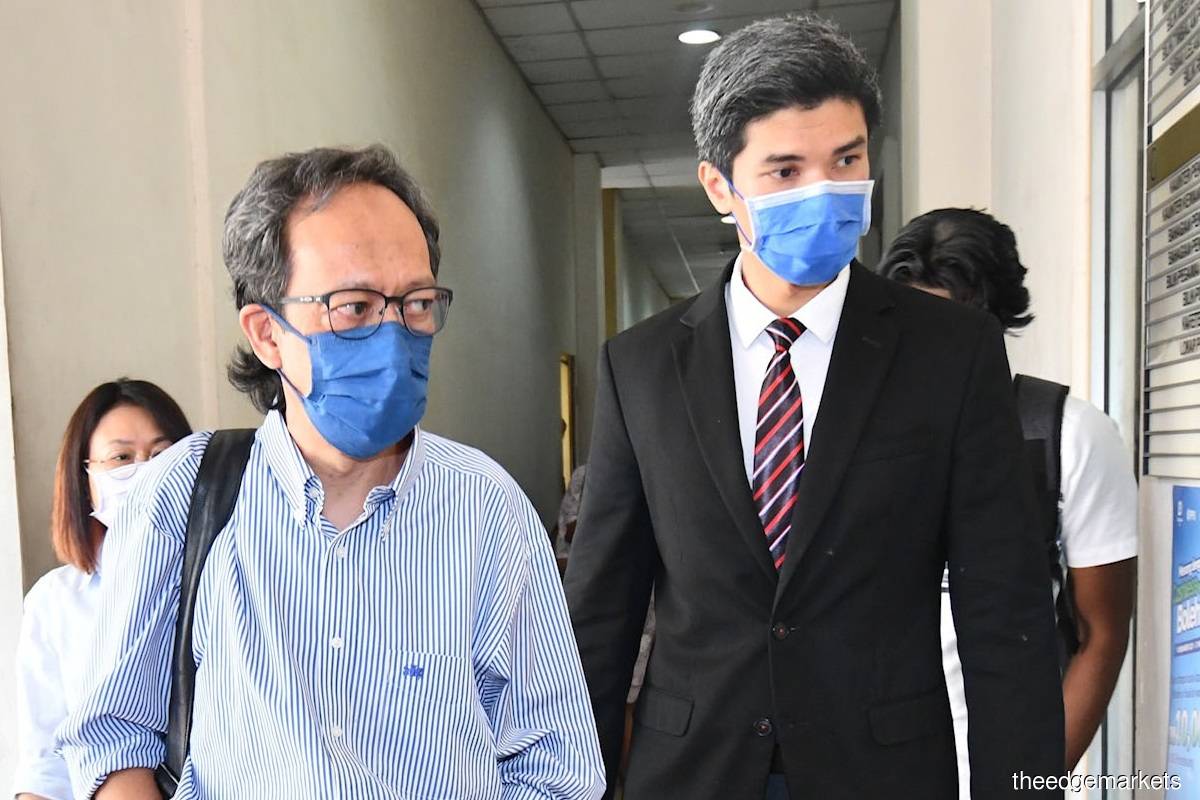 KUALA LUMPUR (Sept 15): The alumni of The Edge Communications Sdn Bhd former editor-in-chief Ahmad Azam Mohd Aris' alma mater have said the authorities are "shooting the messenger" by charging him over reports of penny stock manipulation in 2021.
"To penalise Azam for highlighting this is akin to shooting the messenger, instead of investigating the veracity of the message.
"Our alumni [association] urges the authority to examine this matter without fear or favour to ensure that Azam gets a fair hearing," Alumni Masscomm Universiti Teknologi MARA (UiTM) president Basree Rakijan said in a statement on Thursday (Sept 15).
Basree added that the faculty's alumni are deeply concerned that Ahmad Azam is criminally charged for fulfilling his duty as a media practitioner.
"Azam, who has served as former group editor of the esteemed media organisation, has displayed professionalism and integrity in his job. As his alumni, we can vouch for his uprightness and his unblemished reputation is known in financial circles.
"As such, we are in complete disbelief that he has been charged for reporting what he considered an unusual trend in penny stocks," he explained, and quizzed: "Is this not what good journalists are supposed to do?"
To recap, Ahmad Azam, who currently serves as The Edge's editor emeritus, was charged on Tuesday (Sept 13) in two cases at the Petaling Jaya Magistrate's Court for criminal defamation of Metronic Global Bhd non-executive director Datuk Kua Khai Shyuan, DGB Asia Bhd, Trive Property Group Bhd, Metronic Global Bhd, and MNC Wireless Bhd.
The Edge's contributing editor Shanmugam Murugasu was also named as an accused in one of the cases but was unable to attend court on Tuesday as he was not in the country. He was granted a discharge not amounting to acquittal until he returns, whereby he will be re-charged.
The court allowed Ahmad Azam a bail of RM500 with one bailor for one case, and a bail of RM2,500 with one bailor for the other. The court fixed Nov 22 for the next case management.
Read also:
Why charge editors over articles that had exposed stock market manipulation?
The Edge former editor-in-chief charged with criminal defamation for reporting abnormal penny stocks surge
Hanipa: Criminal defamation charge against journalist too harsh, extremely oppressive