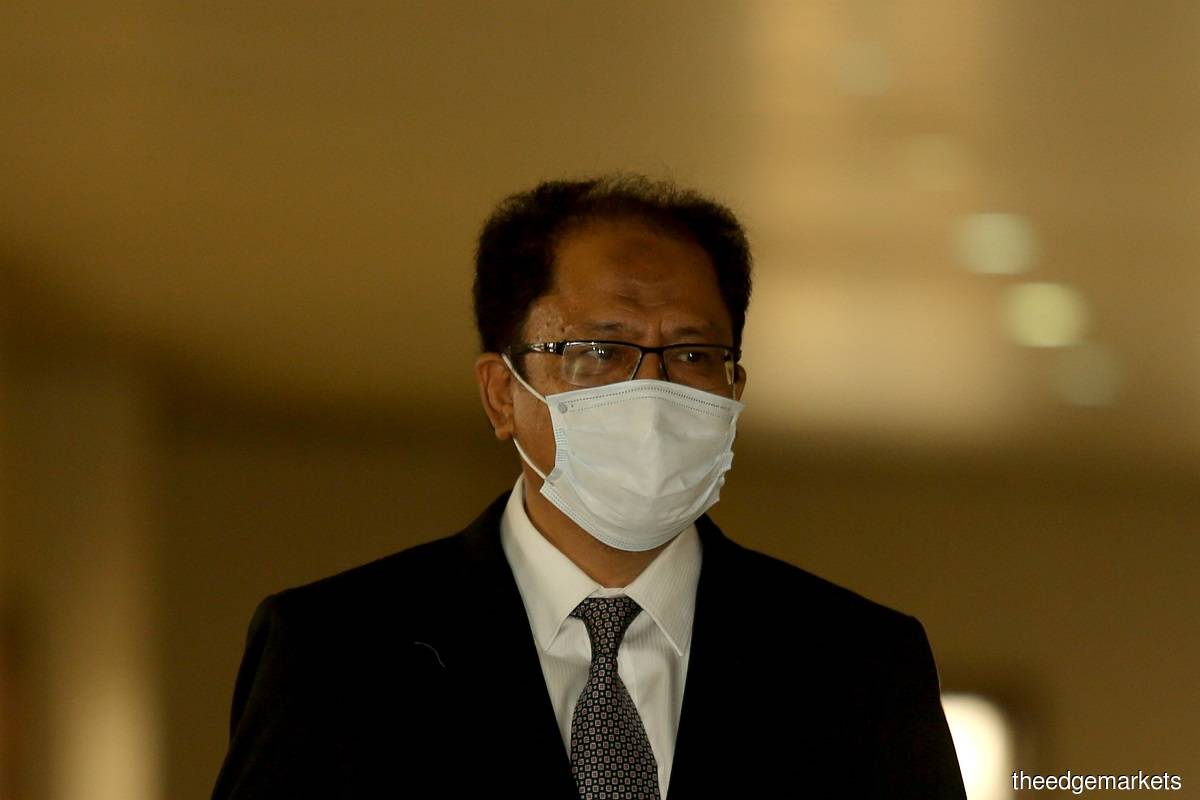 "Prior to this, I had not seen any other projects [with] such violations." — Datuk Seri Alias Ahmad, former education ministry sec-gen.
KUALA LUMPUR (July 13): Admitting that there were several violations in the award of the solar hybrid project for rural schools in Sarawak to Jepak Holdings Sdn Bhd, a former education ministry official blamed them on the push by then prime minister Datuk Seri Najib Razak for the project to be expedited.
Datuk Seri Alias Ahmad, the ministry's former secretary-general, said the violations were also due to a directive to regularise the allocations for payments to be made, as well as a request from Najib's wife Datin Seri Rosmah Mansor.
"These are the three reasons why the purported violations happened. Prior to this, I had not seen any other projects [with] such violations," said Alias, who had served the civil service for more than 33 years.
Alias said this during re-examination by Deputy Public Prosecutor Ahmad Akram Gharib in the trial of Rosmah on three counts of graft totalling RM6.5 million at the High Court.
Alias was questioned by Akram on the calls he received from Rosmah's then assistant special officer Datuk Rizal Mansor and special officer Datuk Siti Azizah Sheikh Abod.
Akram: Are you certain that your meeting with Rosmah happened after Rizal and Azizah called?
Alias: Yes.
Akram: In paragraph 37 of your witness statement, you claimed that Rosmah asked for the advance money to the company (Jepak Holdings) to be made as the company [could not] move without it. How certain are you that she used the word "Jepak"?
Alias: Very certain.
Akram: When did this happen?
Alias: It happened before the agreement was signed [with Jepak Holdings] on June 20, 2017.
No need to lodge police report
Alias also told the court that he felt there was no need to lodge a police report on the cheating and the amendments Jepak Holdings made in the agreement with the education ministry.
"The meeting was held in early 2018, after the purported cheating was detected sometime in January and February. At about the same time, the Malaysian Anti-Corruption Commission (MACC) entered the ministry and seized the files to investigate," he said.
He agreed with Akram's suggestions that with the MACC stepping in, there was no need for the ministry to proceed with the three options.
During cross-examination by Rosmah's counsel Datuk Akberdin Abdul Kader, Alias said no police reports, internal inquiries nor amendments to the Jepak Holdings' agreement were made despite the ministry's decision on the three forms of action.
Alias further admitted that he had invited former Jepak Holdings managing director Saidi Abang Shamsudin to play golf at the Tropicana Golf Club and attend a wedding reception, but said this took place after the contract was signed.
"Furthermore, I am an honorary member at Tropicana Golf [Club] and I paid for the game. So there [was] nothing wrong as I [also] invited the then minister [Datuk Seri Mahdzir Khalid] to come but he did not," he said.
Alias also denied that he had any personal interest in Jepak Holdings or had profited from the award of the contract to Jepak Holdings.
Rosmah is accused of receiving RM6.5 million in bribes from Saidi at her residence in Langgak Duta and the prime minister's official residence in Putrajaya between January 2016 and Dec 20, 2017.
The hearing continues before Justice Mohamed Zaini Mazlan tomorrow.
Read also:
RM6m from Jepak's account transferred into Saidi's personal account — witness
None of suggested actions against Jepak Holdings taken, admits former sec-gen