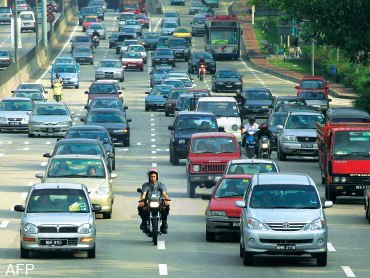 KUALA LUMPUR (Jan 21): A weakening ringgit may drive up foreign car prices in Malaysia due to costlier US dollar-denominated automotive component imports, according to the Malaysian Automotive Association (MAA).
MAA president Datuk Aishah Ahmad said as a result, car companies might hike up prices to maintain their bottom lines.
"Car companies may not be able to maintain current motor vehicle prices indefinitely given the weakening ringgit.
"With the increase in the exchange rate (for US dollar), car prices are going to go up (eventually). For now, we can hold back prices for a short time frame, but how long can car companies hold back prices?" she said today at MAA's 2014 market review and 2015 outlook briefing.
Today, the ringgit weakened to a fresh level at 3.6277 versus the US dollar before changing hands at 3.6215 at 1.04pm. The ringgit's weakness came against a spectre of slower Malaysian economic growth as lower crude oil prices hit government income and deficit levels.
The ringgit had also weakened against a firmer US dollar after the International Monetary Fund upgraded its US economic growth forecast.
In Malaysia, MAA has forecast new vehicle sales to grow 2% to 680,000 units this year, according to Aishah. She said this was despite the weakening ringgit, volatile economic condition and a slowdown in consumer spending.
The 2015 forecast compares to 2014's new vehicles sales at 666,465 units, a 1.6% growth from a year earlier.
In 2015, Aishah believes motor vehicle sales would be supported by improved consumer confidence after the goods & services tax is implemented starting this April 1.
She, however, did not specify when consumer spending would normalise once the GST comes into force.