This article first appeared in Wealth, The Edge Malaysia Weekly, on March 28, 2022 - April 03, 2022.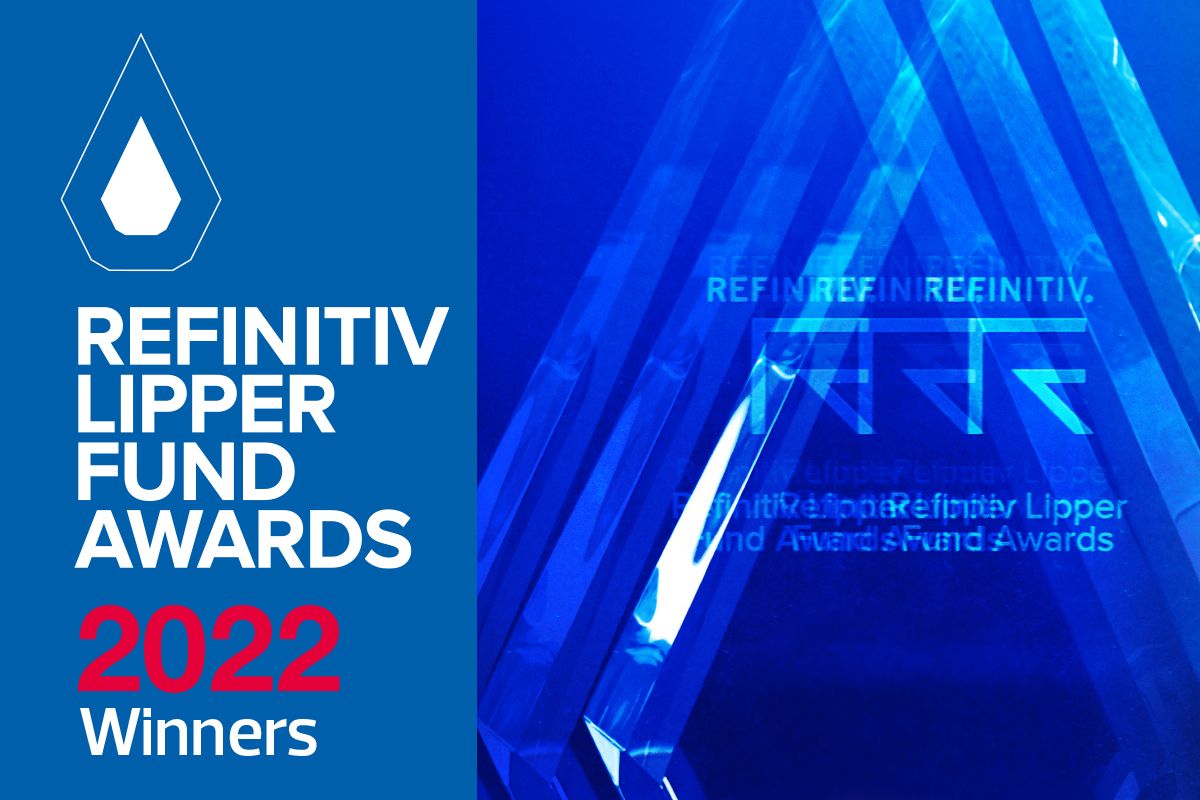 Foreword
Investors were expecting 2021 to be a year of recovery, but as it turned out, it was fraught with unexpected events that caught many off guard.
These included the appointment of the country's third prime minister in three years and the announcement of the prosperity tax during the tabling of Budget 2022 in November. The year ended with the most severe floods in the country in decades. And the Covid-19 pandemic continued to rage, despite the pick-up in the pace of vaccinations across the world.
Indeed, while 2020 was described by some fund managers as the year of multiple black swan events, 2021 was almost as eventful.
The pandemic, which broke out two years ago, and the various economic crises that occurred earlier have given the fund management industry experience in navigating uncertainties.
This is reflected in the outperformance of the winners of this year's Refinitiv Lipper Fund Awards, an industry performance benchmark. In this special issue of Wealth, we showcase the 15 winning funds and speak to their fund managers about the secret of their success.
For the fourth consecutive year, Public Mutual emerged the biggest winner, taking home 32 awards.
With market cycles getting shorter and geopolitical tensions on the rise, fund managers are bracing themselves for another rough ride. They will need to draw on their experience once again to stay on top of the markets.
To all the winners this year, we say congratulations. — Kuek Ser Kwang Zhe
Winners list
Group Award Winners
Duration: 3 Years
| | |
| --- | --- |
| Group Award | Company |
| Best Bond Group (Provident) | AmFunds Management Bhd |
| Best Equity Group (Malaysia) | Public Mutual Bhd |
| Best Equity Group (Islamic) | Affin Hwang Asset Management Bhd |
| Best Equity Group (Provident) | Hong Leong Asset Management Bhd |
| Best Mixed Assets Group (Islamic) | Public Mutual Bhd |
| Best Mixed Assets Group (Provident) | Kenanga Investors Bhd |
Fund Award Winners
Duration: 3 Years
| | |
| --- | --- |
| Award | Fund |
| Bond MYR (Malaysia) | AmanahRaya Unit Trust |
| Bond MYR (Islamic) | AmanahRaya Syariah Trust |
| Bond MYR (Provident) | AmDynamic Bond |
| Equity Malaysia (Malaysia) | Areca equityTrust |
| Equity Malaysia (Islamic) | Hong Leong Dana Makmur |
| Equity Malaysia (Provident) | Hong Leong Dana Makmur |
| Equity Malaysia Small & Mid-Cap (Malaysia) | Public Emerging Opportunities |
| Equity Malaysia Small & Mid-Cap (Islamic) | PB Islamic Smallcap |
| Equity Malaysia Small & Mid-Cap (Provident) | KAF Vision |
| Equity Malaysia Diversified (Provident) | Kenanga Malaysian Inc |
| Equity Asean (Malaysia) | United ASEAN Discovery |
| Equity ASEAN (Islamic) | Public Islamic ASEAN Growth |
| Equity Asia-Pacific (Malaysia) | KAF Jade |
| Equity Asia-Pacific (Provident) | PB Islamic Asia Strategic Sector |
| Equity Asia-Pacific ex-Japan (Malaysia) | Pheim Asia Ex-Japan |
| Equity Asia-Pacific ex-Japan (Islamic) | Principal Islamic Asia Pacific Dynamic Equity |
| Equity Asia-Pacific ex-Japan (Provident) | Hong Leong Asia-Pacific Dividend |
| Equity Global (Malaysia) | Public Lifestyle & Technology |
| Equity Global (Islamic) | Public Islamic Global Equity |
| Equity Malaysia Income (Islamic) | PMB Dana Mutiara |
| Equity Malaysia Income (Provident) | Hong Leong Dividend |
| Mixed Asset MYR Balanced - Malaysia (Malaysia) | Public Growth Balanced |
| Mixed Asset MYR Balanced - Malaysia (Islamic) | Hong Leong Dana Maa'rof |
| Mixed Asset MYR Balanced - Malaysia (Provident) | Hong Leong Dana Maa'rof |
| Mixed Asset MYR Balanced - Global (Malaysia) | United Bond & Equity Strategic Trust |
| Mixed Asset MYR Balanced - Global (Provident) | Affin Hwang Select Balanced |
| Mixed Asset MYR Conservative (Islamic) | Public Ehsan Mixed Asset Conservative |
| Mixed Asset MYR Conservative (Provident) | Public Ehsan Mixed Asset Conservative |
| Mixed Asset MYR Flexible (Malaysia) | Public e-Flexi Allocation |
| Mixed Asset MYR Flexible (Islamic) | InterPac Dana Safi |
| Mixed Asset MYR Flexible (Provident) | Public Islamic Asia Tactical Allocation |
Fund Award Winners
Duration: 5 Years
| | |
| --- | --- |
| Award | Fund |
| Bond MYR (Malaysia) | AmanahRaya Unit Trust |
| Bond MYR (Islamic) | AmanahRaya Syariah Trust |
| Bond MYR (Provident) | AmDynamic Bond |
| Equity Malaysia (Malaysia) | Areca equityTrust |
| Equity Malaysia (Islamic) | Hong Leong Dana Makmur |
| Equity Malaysia (Provident) | Hong Leong Dana Makmur |
| Equity Malaysia Small & Mid-Cap (Malaysia) | Public Emerging Opportunities |
| Equity Malaysia Small & Mid-Cap (Islamic) | Public Islamic Opportunities |
| Equity Malaysia Small & Mid-Cap (Provident) | Kenanga OA Inv-Kenanga Growth Opportunities |
| Equity Malaysia Diversified (Provident) | Hong Leong Growth |
| Equity Asia-Pacific (Malaysia) | KAF Jade |
| Equity Asia-Pacific (Provident) | PB Islamic Asia Strategic Sector |
| Equity Asia-Pacific ex-Japan (Malaysia) | Pheim Asia Ex-Japan |
| Equity Asia-Pacific ex-Japan (Islamic) | Principal Islamic Asia Pacific Dynamic Equity |
| Equity Asia-Pacific ex-Japan (Provident) | Hong Leong Asia-Pacific Dividend |
| Equity Global (Malaysia) | PB Global Equity |
| Equity Malaysia Income (Islamic) | Public Islamic Savings |
| Equity Malaysia Income (Provident) | Hong Leong Dividend |
| Mixed Asset MYR Balanced - Malaysia (Malaysia) | Public Growth Balanced |
| Mixed Asset MYR Balanced - Malaysia (Islamic) | Hong Leong Dana Maa'rof |
| Mixed Asset MYR Balanced - Malaysia (Provident) | Hong Leong Dana Maa'rof |
| Mixed Asset MYR Balanced - Global (Malaysia) | Public Strategic Balanced |
| Mixed Asset MYR Balanced - Global (Provident) | Affin Hwang Select Balanced |
| Mixed Asset MYR Conservative (Islamic) | Public Ehsan Mixed Asset Conservative |
| Mixed Asset MYR Conservative (Provident) | Public Ehsan Mixed Asset Conservative |
| Mixed Asset MYR Flexible (Malaysia) | PB Dynamic Allocation |
| Mixed Asset MYR Flexible (Islamic) | Public Islamic Asia Tactical Allocation |
| Mixed Asset MYR Flexible (Provident) | Public Islamic Asia Tactical Allocation |
Fund Award Winners
Duration: 10 Years
| | |
| --- | --- |
| Award | Fund |
| Bond MYR (Malaysia) | AmanahRaya Unit Trust |
| Bond MYR (Islamic) | AmanahRaya Syariah Trust |
| Bond MYR (Provident) | AmDynamic Bond |
| Equity Malaysia (Malaysia) | Areca equityTrust |
| Equity Malaysia (Islamic) | Hong Leong Dana Makmur |
| Equity Malaysia (Provident) | Kenanga Growth |
| Equity Malaysia Small & Mid-Cap (Islamic) | Public Islamic Opportunities |
| Equity Malaysia Small & Mid-Cap (Provident) | Eastspring Investments Small-cap |
| Equity Malaysia Income (Islamic) | Public Islamic Savings |
| Equity Malaysia Income (Provident) | Hong Leong Dividend |
| Equity Malaysia Diversified (Provident) | Manulife Investment Shariah Progress |
| Equity Asia-Pacific (Malaysia) | PB China Pacific Equity |
| Equity Asia-Pacific ex-Japan (Malaysia) | Public Far-East Dividend |
| Equity Asia-Pacific ex-Japan (Islamic) | Principal Islamic Asia Pacific Dynamic Equity |
| Equity Asia-Pacific ex-Japan (Provident) | Principal Asia Titans |
| Mixed Asset MYR Balanced - Malaysia (Islamic) | Dana Makmur Pheim |
| Mixed Asset MYR Balanced - Malaysia (Provident) | Dana Makmur Pheim |
| Mixed Asset MYR Conservative (Provident) | Public Enhanced Bond |
| Mixed Asset MYR Flexible (Malaysia) | Public Tactical Allocation |
| Mixed Asset MYR Flexible (Islamic) | Public Islamic Asia Tactical Allocation |
| Mixed Asset MYR Flexible (Provident) | Kenanga OA Inv-Kenanga Diversified |
| Mixed Asset MYR Balanced - Global (Malaysia) | Eastspring Investments Asia Select Income |