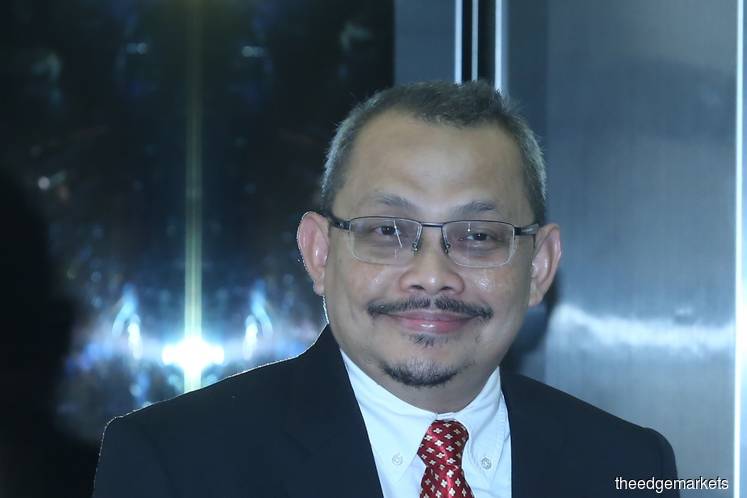 KUALA LUMPUR (March 10): Former head of the money laundering unit in the Attorney General's Chambers (AGC) Tan Sri Dzulkifli Ahmad told the High Court that when former Malaysian Anti-Corruption Commission chief commissioner Tan Sri Abu Kassim Mohamed recommended to the special 1Malaysia Development Bhd (1MDB) task force in July 2015 that Datuk Seri Najib Razak be charged, the investigation papers had yet to be completed.
Dzulkifli, 52, who later replaced Abu Kassim as MACC chief commissioner in 2016, said it was not proper for his predecessor to recommend charging the former premier as various statements from vital witnesses had not been recorded.
For instance, the MACC had yet to record statements from Najib himself, former SRC International Sdn Bhd director Datuk Suboh Md Yasin and its managing director, Nik Faisal Ariff Kamil, along with Low Taek Jho, Eric Tan Kim Loong and Saudi Arabia's Prince Saud Abdulaziz Abdul Majid Al Saud. 
"I was shocked when I got to know from (superintendent, now assistant commissioner) R Rajagopal, who attended the meeting at the task force in July representing the Inspector General of Police Tan Sri Khalid Abu Bakar, that Abu Kassim recommended to Gani that Najib be charged.
"According to Rajagopal, Abu Kassim advised Gani to charge Najib as the then AG was about to retire… then the PM and people will remember you. I was shocked to hear this as at that time, in July 2015, the investigation papers were not completed," the witness said.
According to Dzulkifli, a person is normally charged only after the investigation papers are completed.
Dzulkifli was replying to questions from Najib's lead counsel Tan Sri Muhammad Shafee Abdullah.
Gani was eventually removed by Najib on July 27, 2015 and was replaced by former Federal Court judge Tan Sri Mohamed Apandi Ali.
Statements only recorded in November and December 2015
The MACC only recorded statements from Suboh in Abu Dhabi, Nik Faisal in Indonesia, Low in Abu Dhabi, and Tan and Prince Saud in Riyadh in November 2015.
In December, the commission took Najib's statement.
Dzulkifli said he was involved in taking the statements of Nik Faisal, Tan and Prince Saud.
He testified that based on Prince Saud's four letters, the investigators concluded that the monies were indeed donations, and not from 1MDB.
The witness added that he later took over the task force — which was renamed the National Asset Recovery Enforcement Team (NARET) — and was asked by Apandi to look into the 1MDB and SRC cases.
"A team of five was formed within the [AGC] to look into the investigation papers after it was completed and we briefed Apandi.
"Apandi later found there was no case and the matter was classified under NFA (no further action) in Jan 26, 2016," he said.
Dzulkifli added that the papers were brought to the MACC's operations review panel, which recommended that Apandi look into Najib's case again, but he does not know if the former AG decided to follow its suggestion or not.
An MACC official named Datuk Bahri Md Zin recommended that Najib be charged under Section 403 of the Penal Code for dishonest misappropriation of property, but the witness disagreed with the proposal.
"To prove the case, one has to show that the person charged must have knowledge. From the statements taken from Najib, it shows that he does not have knowledge. So, it is improper for the charge to be made on the PM," Dzulkifli said.
Bahri was director of the commission's special operations, the division that led the investigations into SRC and 1MDB.
Their investigations were interrupted in August 2015, when the police remanded the investigating officer and its deputy public prosecutor.
Bahri himself was asked to be transferred to the Prime Minister's Department with another MACC head but the move was later revoked.
He took early retirement when the prosecution did not want to charge Najib and was asked to rejoin the MACC after the 14th general election.
While Dzulkifli was testifying, Najib's wife Datin Seri Rosmah Mansor — whose solar hybrid corruption trial had adjourned for the day — came to watch her husband's case and see Dzulkifli testify.
The witness will be cross-examined by ad hoc prosecutor Datuk V Sithambaram before Justice Mohd Nazlan Mohd Ghazali tomorrow.
Najib is facing three charges of money laundering and criminal breach of trust in relation to the RM42 million of SRC funds and an abuse of power charge for approving the RM4 billion Retirement Fund Incorporated (KWAP) loan to SRC.
The Edge is reporting the proceedings of the SRC trial live.
Users of The Edge Markets app may tap here to access the live report.