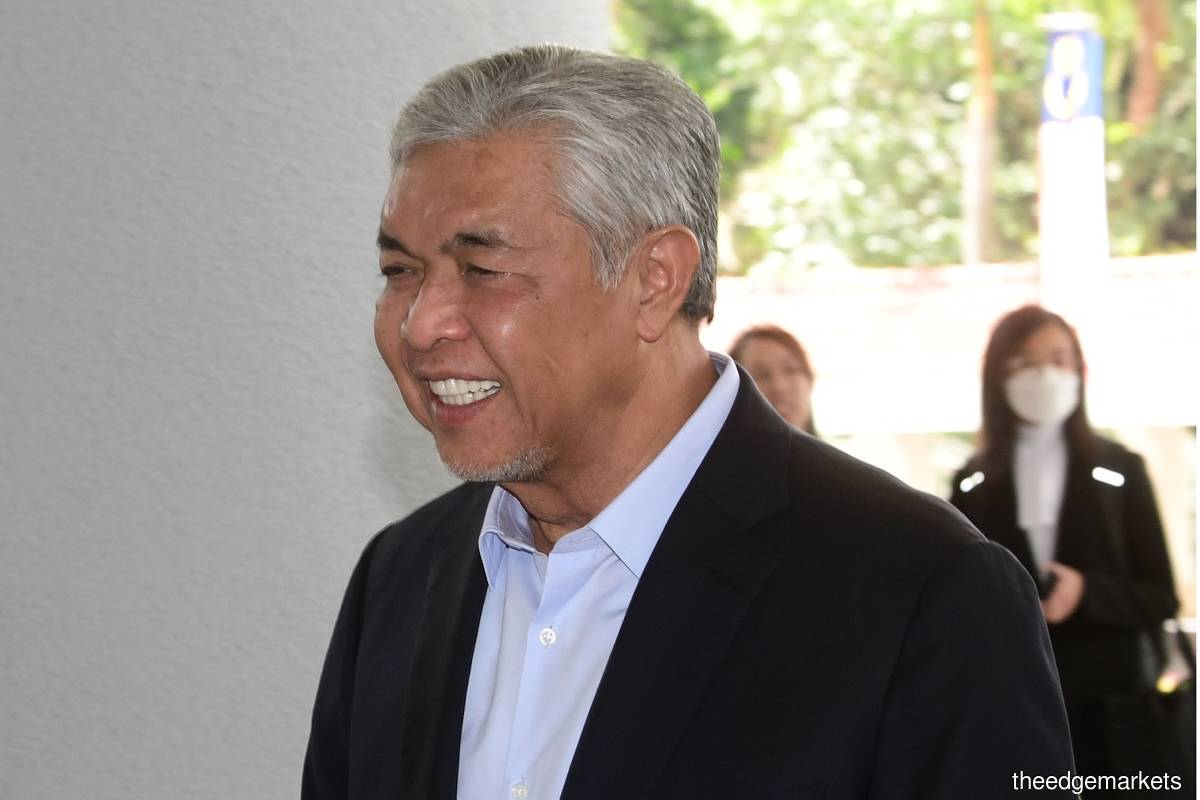 KUALA LUMPUR (Sept 21): Former deputy prime minister Datuk Seri Dr Ahmad Zahid Hamidi was generous with his donations while giving them discreetly without showing off, his press secretary Major General (retired) Datuk Fadzlette Othman Merican Idris Merican told the High Court on Wednesday (Sept 21).
Testifying as Zahid's second defence witness before judge Datuk Collin Lawrence Sequerah in Zahid's corruption trial, Fadzlette, who is Zahid's media director in his current capacity as Umno president, said that her boss is a very generous man and a philanthropist.
She also added that Zahid never turned down requests for donations which were asked of him.
She said that she had been involved directly in donations he had given to sports clubs, charitable organisations and media agencies, public letters he received from residents of housing areas which had mostly requested for mosque repairs, Tahfiz school activities as well as financial aid for recreational activities.
Fadzlette said that Zahid had given these donations discreetly and did not want any media attention, adding that sometimes he did not know the amount he had donated.
"Usually when he gives out donations, he would not check how much is given and immediately give it to the individuals in need. There was one time where, after he gave the donations, he had asked me 'how much did I give ya?'," she said.
"When Zahid donates, he did not want his contribution to be looked at as showing off to the public. As an example, he never wrote or placed any signboard or notice that he had donated at places where he had donated," she said.
Fadzlette was reading out her witness statement, but she is yet to be cross-examined by prosecutors.
Zahid, 69, is facing 47 charges, comprising 12 for criminal breach of trust (CBT), eight for corruption and 27 for money laundering involving RM31 million of charitable organisation Yayasan Akalbudi funds.
For the 12 CBT charges, Zahid is alleged to have used the funds to make payments for personal credit cards, insurance policies and licences for his personal vehicles, remittances to a law firm and contributions to the Royal Malaysian Police football association.
The charges are made under Section 409 of the Penal Code, and each charge carries a maximum of 20 years in jail, whipping and fine.
Read also:
High Court allows most of Zahid's press secretary's witness statement as it forms core of his defence