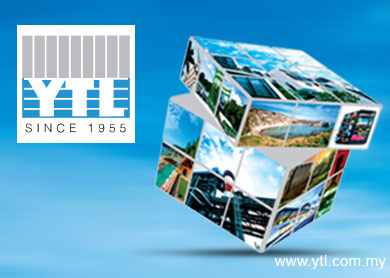 KUALA LUMPUR (Nov 25): YTL Corp Bhd's 50%-owned associate Express Rail Link Sdn Bhd (ERL) has inked an agreement with China-based Changchun Railway Vehicles Co Ltd (CRC) to purchase six additional trains.
The additional trains will cater for the ridership growth of both the KLIA Ekspres and KLIA Transit services in the Klang Valley.
Speaking to reporters after the signing agreement, ERL Executive Chairman Tan Sri Mohd Nadzmi Mohd Salleh said two trains would be allocated for KLIA Ekspres, and the remaining four will be for KLIA Transit.
Mohd Nadzmi however, declined to state the purchase price for the new trains.
"What I can say is that CRC was chosen, as they were the best candidates who could meet our specifications, and quality and commercial requirements," he said.
According to KLIA Expres' website, ERL holds a 30-year concession to finance, design, construct, operate and maintain the KLIA Ekspres and KLIA Transit.
The concession agreement between ERL and Transport Ministry was signed on 25 August 1997. Besides YTL, Lembaga Tabung Haji Bhd owns 40% in ERL, while Trisilco Equity Sdn Bhd has the remaining 10%.
Mohd Nadzmi is the owner of Trisilco.
 
Meanwhile, Mohd Nadzmi said ERL intended to bid for Malaysia's high speed rail project, when the government calls for tenders.
The high speed rail, due for operations by 2020, is intended to be an alternative mode of public transport travel between Kuala Lumpur and Singapore.