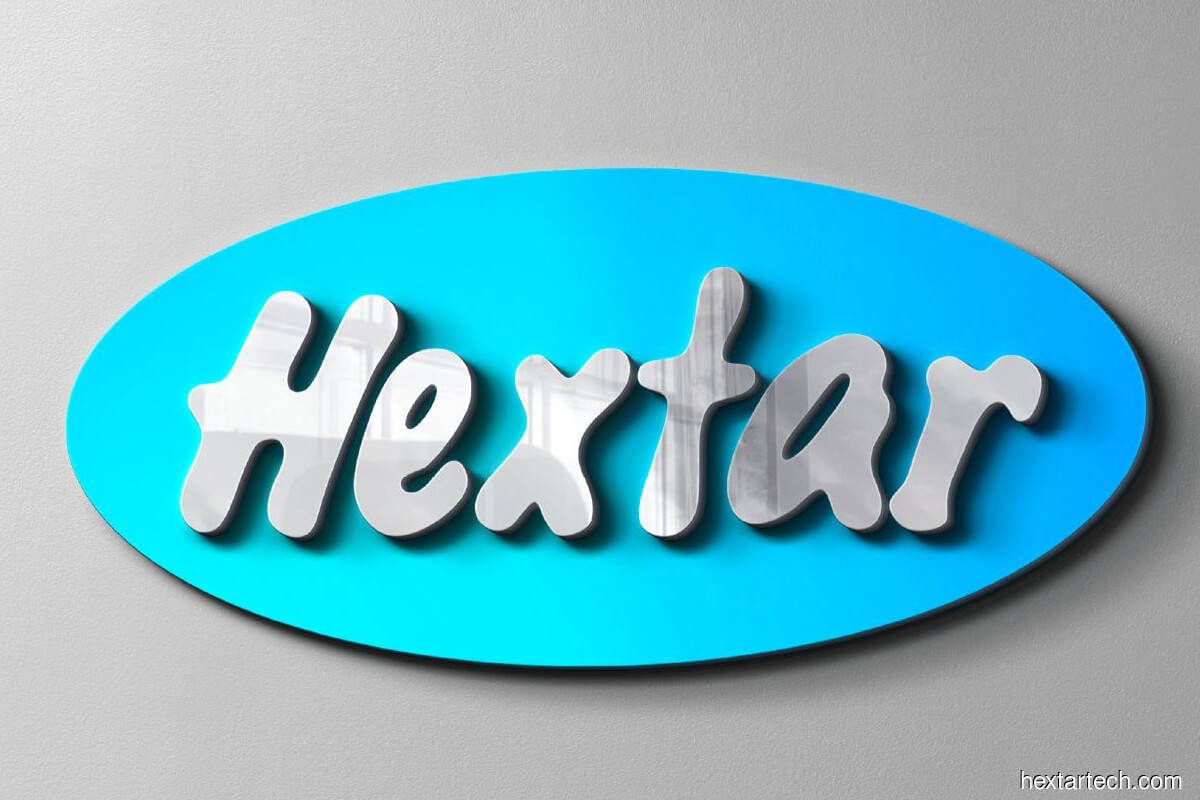 KUALA LUMPUR (Jan 3): Shares in Hextar Technologies Solutions Bhd rallied to an all-time high on Tuesday (Jan 3), ostensibly on the unexpected appointment of former Bank Negara Malaysia (BNM) governor Tan Sri Muhammad Ibrahim as its independent non-executive chairman.
Additionally, the company's controlling shareholder Datuk Eddie Ong Choo Meng was made group chief executive officer while Choo Joon Keong was appointed as its group deputy CEO and an executive director, according to its Bursa Malaysia filings.
The counter gained RM2.78 or 16% to close at RM19.84 a share, giving the company a market capitalisation of RM2.55 billion. Trading volume was rather thin at 502,800 shares, but it was higher than the average.
In the last one year, the share price of Hextar Technologies, in which Ong controls a 71.47% stake, has jumped by nearly 780%. He holds a direct interest of 16.70%, and an indirect stake of 54.77% via his investment vehicle Hextar Tech Sdn Bhd.
According to Bloomberg data, Hextar Technologies, which is in the midst of finding a technology-related business, has a total of 128.65 million shares outstanding, of which 19.2 million shares or 15.3% are free float.
Ong, who has been making waves in the corporate sector, was previously an executive director of Hextar Global Bhd, as well as a non-independent non-executive director of Hextar Industries Bhd and Hextar Healthcare Bhd, which was formerly known as Rubberex Corp (M) Bhd.
Recently, he relinquished his directorships in the companies.
Under Ong, Hextar group now holds substantial stakes in nine listed companies, with a combined market capitalisation of over RM8 billion.
The appointment of Muhammad, who is also known as MI, follows the resignation of Datuk Iskandar Sarudin as the company's independent non-executive chairman.
Muhammad was the eighth governor of BNM, a position he held from 2016 to 2018.
He joined the central bank in 1984, and was appointed as an assistant governor in 2004. He was subsequently appointed as the deputy governor in 2010 and held the position until 2016, when he was appointed as the governor.
During his tenure, Muhammad served in the areas of bank regulation and supervision, strategic planning, payment systems, insurance, offshore banking and treasury as well as financial markets.
Meanwhile, Choo is a career banker and last held the position of the CEO of the Malaysian subsidiary of a Thailand-based regional bank. He brings with him vast experience and knowledge in banking and an established business network, having served in a broad spectrum of managerial and leadership positions for over 30 years.
Following Hextar Technologies' divestment of the group's warehousing, haulage, forwarding and shipping agent businesses in September 2022, plus the disposal of a 15% stake in Classic Scenic Bhd on July 21, the trading of building materials and lorry transportation remain its main revenue drivers.
Earlier in March 2022, Complete Logistic Services Bhd (later renamed Hextar Technologies Solutions Bhd) said that there was a need to diversify into information and communications technology solutions and services as an alternative source of revenue, and to mitigate the risk of relying solely on its existing logistics business.