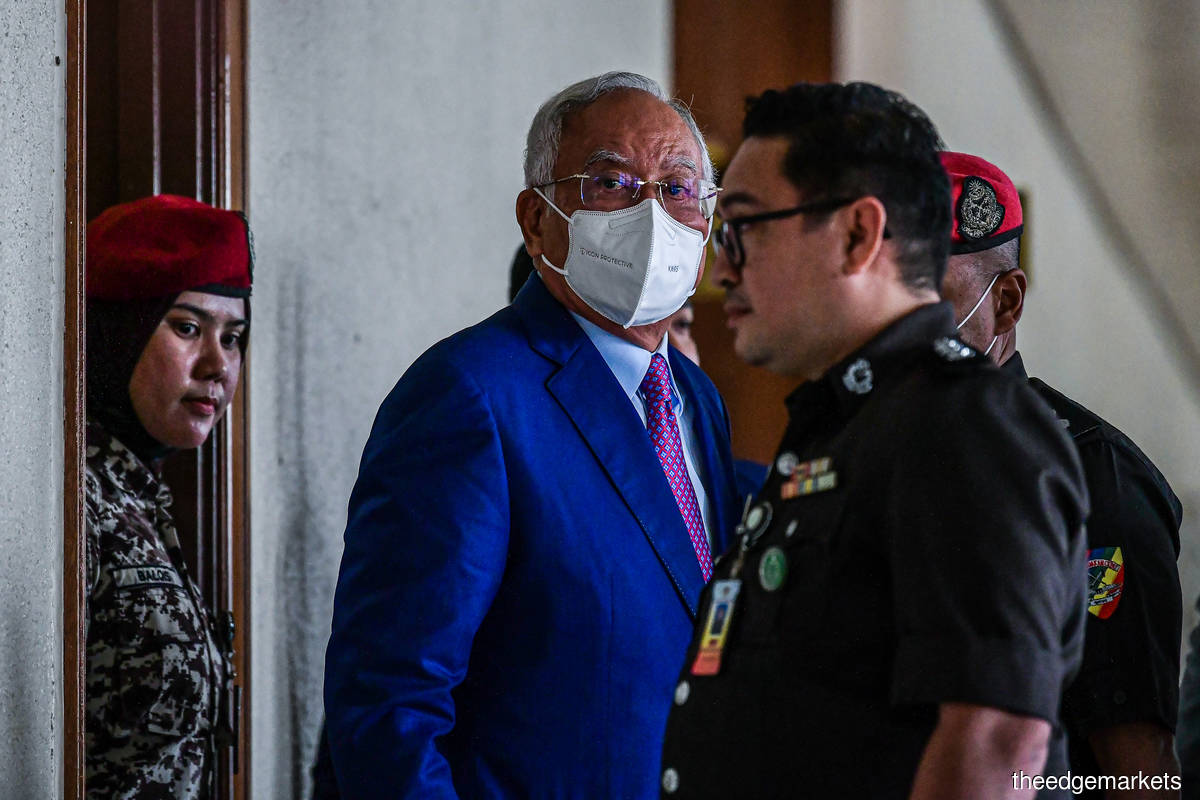 KUALA LUMPUR (Jan 10): Jailed former prime minister Datuk Seri Najib Razak's review of the Federal Court's decision affirming his guilt and sentence in the SRC International Sdn Bhd case is now slated to take place for only a day on Jan 19, with further dates to be announced later.
Two other dates — Jan 20 and 26 — which were initially scheduled, have been vacated as one of the judges on the panel will not be available on those dates.
Deputy public prosecutor Mohamad Ashrof Adrin Kamarul said that the Attorney General's Chambers and Najib's lawyers were informed by the Federal Court through an email last Friday (Jan 6).
Separately, Muhammad Farhan Shafee, who is part of Najib's team of lawyers, also confirmed the matter when contacted.
The apex court said that the matter had to be vacated on the other remaining dates in January, as one of the judges is involved with continued hearing of another matter.
The court is to revert back to the counsels on other dates.
In his application filed in September, Najib is, among others, seeking a review of the Aug 16 decision by the Federal Court to reject his application to adduce further evidence concerning Datuk Mohd Nazlan Mohd Ghazali, the trial judge in the SRC case.
He is also seeking a review of the apex court's decision on the same day to dismiss his bid to postpone his appeal hearing, and also a review of the court's decision on Aug 23 pertaining to an application to recuse Chief Justice Tun Tengku Maimun Tuan Mat.
Najib had initially sought a panel of seven judges in a bid to overturn the decision.
However, at a press conference last week, Najib's lead counsel Tan Sri Muhammad Shafee Abdullah said they had learnt that there are only six judges who are qualified to hear the review.
Shafee said that the defence team is agreeable to a panel of five judges for the review process.
Read also:
Najib files application to review Federal Court decision in SRC case