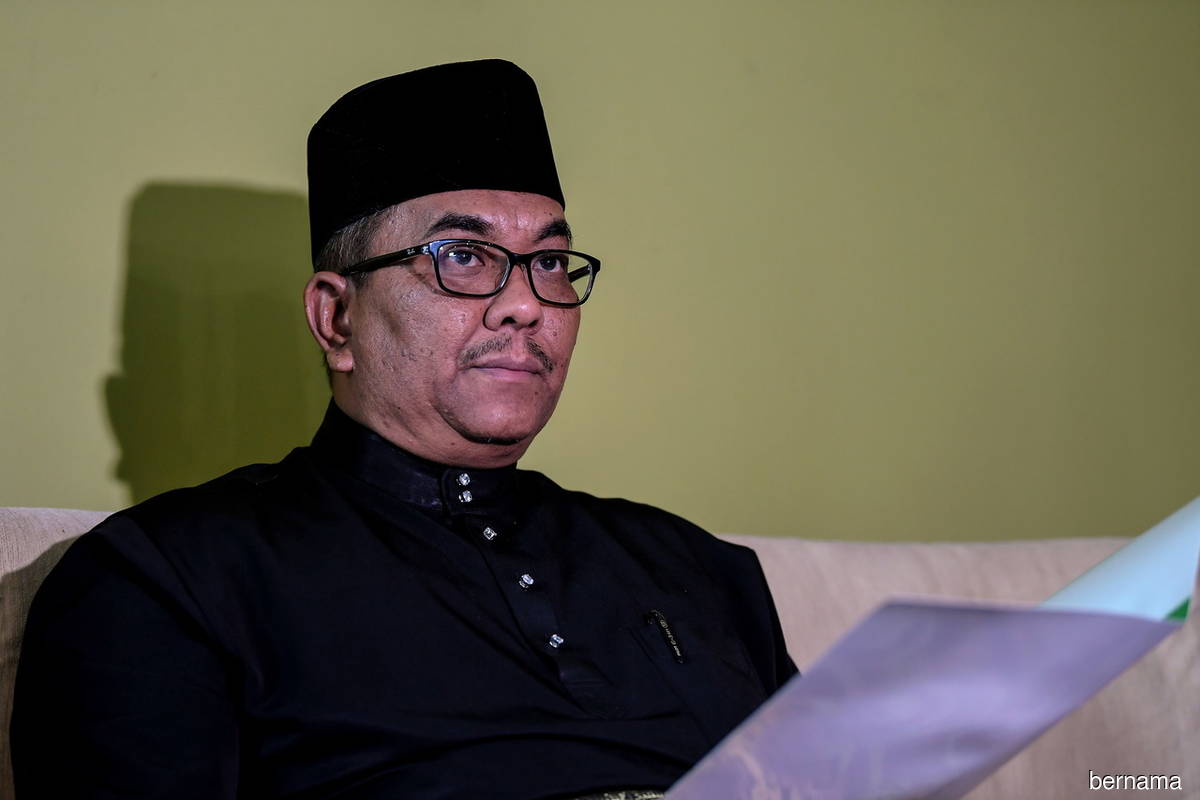 KUALA LUMPUR (Jan 11): The Alor Setar High Court on Wednesday (Jan 11) ordered Kedah Menteri Besar Datuk Seri Muhammad Sanusi Md Nor to file his defence to the defamation suit filed by Prime Minister Datuk Seri Anwar Ibrahim by Feb 13.
The directive was made by the High Court's senior assistant registrar VK Neethiya Nair following case management on Wednesday.
Anwar's counsel Datuk Sankara Nair, who appeared with Jaden Phoon Wai Ken and Wong Guo Jin, confirmed the outcome of the case management. Adam Luqman Amdan appeared for Sanusi.
"The court instructed Sanusi to file his defence by Feb 13, and for Anwar to reply to the defence by March 13. Neethiya fixed March 20 for the next case management," Sankara added.
Last month, Anwar named Sanusi as a defendant in the suit, following the PAS menteri besar's campaign speech in Tambun, Perak a month earlier.
Anwar, in his statement of claim, alleged that Sanusi's speech referred to Anwar's two sodomy convictions, and that the politician claimed Anwar's party had abused his position in obtaining a royal pardon, that he is a liar, deceiver and untrustworthy person, had betrayed the people's trust, and is an unprincipled person.
Anwar further alleged that the speech meant to say that he is a corrupt person, a hypocrite, a manipulator, a criminal who has committed criminal offences and the same remains on record despite a full pardon granted by the Yang di-Pertuan Agong, that he obtained the pardon through subterfuge and remains unpardoned, and had deceived the Agong and that he is not a good Muslim.
Anwar claimed that the impugned words are slanderous, libellous and defamatory when read together or independently.
Anwar, the recently elected Tambun Member of Parliament, said Sanusi was grossly negligent, reckless and malicious, and uttered those words with a calculated intent to lower Anwar's self-esteem in the eyes of the general public locally and internationally, and had exposed him to public hatred, reproach, disgrace, humiliation and ridicule.
Hence, Anwar is seeking an injunction to restrain Sanusi from further uttering, writing or publishing or distributing the slanderous words, along with general, compensatory, aggravated and exemplary damages, and costs of the action.
Anwar had further applied to amend his statement of claim to say that the 1998 charges he faced were part of a criminal conspiracy against him.
Read also:
Anwar files defamation suit against Kedah MB over campaign speech
Anwar amends statement of claim against Kedah MB, says 1998 criminal charges were political conspiracy