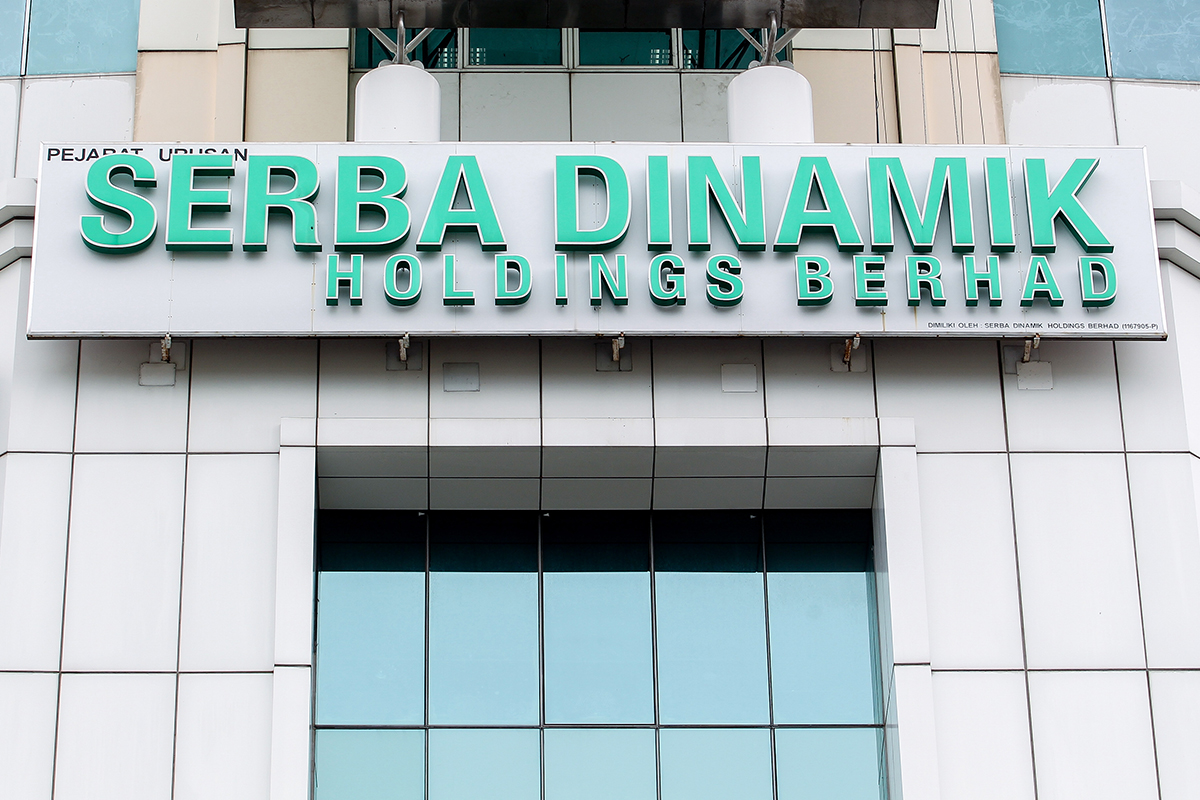 KUALA LUMPUR (Jan 11):  Serba Dinamik Holdings Bhd said it will appeal the High Court's decision to reject its bid to adjourn winding-up proceedings against the group and to proceed to wind up the oil and gas service provider.
The appeal against the dismissal of the adjournment will be on the basis that Serba Dinamik's associate company was prepared to offload equity interest or assets for estimated net proceeds of US$700 million (RM3.06 billion), the group said in a statement on Wednesday (Jan 11).
Serba Dinamik said SDIL's share of the sale proceeds can be used to pay down the debts of the group, adding that there is an active negotiation with "the prospect" on the proposed sale.
"With due respect, the board of directors of the company takes the position that an adjournment of the hearing would allow the parties including the interim liquidator to deliberate on the proposed sale," Serba Dinamik said, adding that its board trusts that an orderly sale of the assets will maximise returns to the creditors of the group.
On Tuesday, the court dismissed Serba Dinamik's application to postpone the winding-up proceedings and allowed a petition by six financial institutions to wind up the group and three of its wholly-owned subsidiaries — Serba Dinamik International Ltd (SDIL), Serba Dinamik Sdn Bhd and Serba Dinamik Group Bhd — over debts totalling about RM5 billion.
Serba Dinamik and its units had sought the postponement after a legal representative of Efire Capital Holdings Ltd — a joint venture company between SDIL and an Abu Dhabi firm — argued that Efire Capital should be allowed to sell its asset to aid in the repayment of the group's debt.
After hearing the objections of the lawyers who represented the six financial institutions — Standard Chartered Saadiq Bhd, HSBC Amanah Malaysia Bhd, AmBank Islamic Bhd, MIDF Amanah Investment Bank Bhd, United Overseas Bank (Malaysia) Bhd, and Bank Islam Malaysia Bhd — the court dismissed the adjournment application.
On Wednesday, Serba Dinamik also said that SDIL will be applying to set aide the court's decision to wind up SDIL, saying that it received advice that the order to wind up the unit was made ultra vires (beyond the powers).
The group will also file an application to stay the winding up of the group pending the Court of Appeal's decision on the adjournment matter. An application to stay SDIL's winding up, pending the hearing of the application to set aside the order against the unit, is to also be filed.
Serba Dinamik's shares have been suspended since Dec 23 last year, after the group failed to submit its annual report for the financial year ended June 30, 2022. A day prior to its suspension, the counter traded at one sen, giving the group a market capitalisation of RM37.1 million.
Read also: Serba Dinamik seeking legal advice over winding-up order
High Court allows winding-up of Serba Dinamik, three subsidiaries