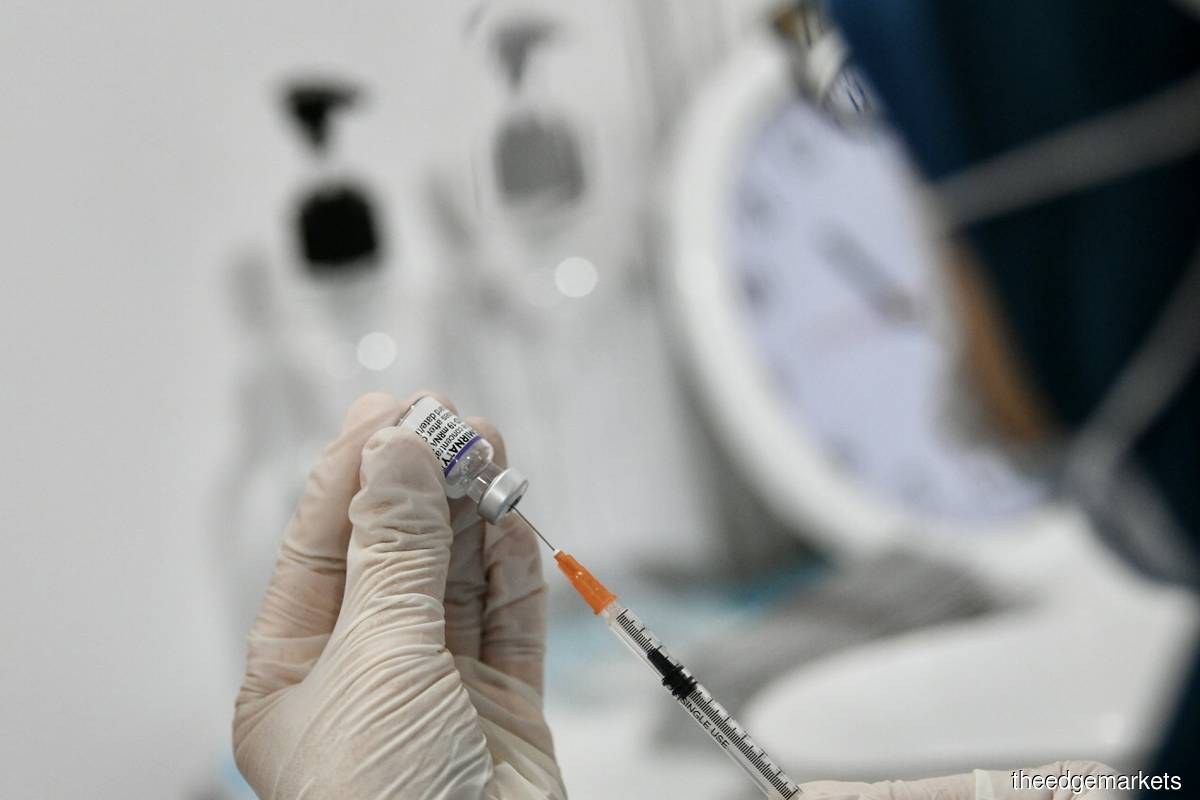 KUALA LUMPUR (Jan 12): The High Court has dismissed a former army sergeant's legal bid to challenge his dishonourable discharge from the army for refusing the Covid-19 vaccine.
High Court judge Datuk Ahmad Kamal Md Shahid dismissed Wan Ramli Wan Seman's judicial review application on Thursday (Jan 12), ruling that as a member of the Malaysian army, it was incumbent upon him to abide by the orders ⁠— including the vaccine order ⁠— imposed by the Armed Forces.
"The applicant ought to know that his employment is subject to the Armed Forces Act 1972 and the regulations made therein. As the member of the Malaysian army, it is his responsibility to abide by and obey the orders imposed upon him in accordance with the said Act and the relevant regulations.
"As a military officer, he is duty-bound to follow instructions given to maintain discipline. The military legal system calls for a higher degree of discipline in the Armed Forces," he said in his brief judgement.
He added that the decision made by the respondents against Wan Ramli were in accordance with the law, not "tainted with illegality, irrationality or procedural impropriety".
Furthermore, he said that Wan Ramli was not deprived of his life or personal liberty, and the decisions were made based on reasonable consideration to curb the Covid-19 pandemic.
Judge finds vaccination order 'reasonably balanced' with interest of individual and Armed Forces
A Covid 19 vaccination order was imposed on all army personnel via a letter in March 2021, which stated that the vaccine was mandatory for all army personnel except certain groups like those who have a history of hospitalisation due to severe allergies.
The High Court judge said that Wan Ramli had clearly disobeyed the standing order issued by refusing the vaccine, and had also failed to provide any relevant materials to exempt himself from being vaccinated.
He said that the vaccine order issued by the army was a matter of policy consideration, and a decision which was relevant to work operations of the Malaysian army.
"Further, I find that the issuance of the vaccination order was reasonably balanced with the interests of the individual and the Armed Forces," he said.
"The vaccination order was issued to ensure that the risk of infection among Malaysian army members can be reduced, and prevent the existence of clusters among members," he said.
No order was made as to cost.
Leave granted in October 2021
According to court filings, Wan Ramli filed the judicial review in September 2021 seeking an order to quash the letter of his discharge from service dated Aug 4, 2021.
Wan Ramli, formerly of the 24th Battalion Royal Malay Regiment in Rasah, Negeri Sembilan was also seeking a declaration that the letter of his discharge is null and void, as well as costs and other relief deemed necessary by the court.
Wan Ramli named Lt Col Sharull Hesham Md Yasin, who was then his battalian's commanding officer, Lt Mohamad Azammunir Mohd Ashri, Armed Forces chief Gen Tan Sri Zamrose Mohd Zain, the Armed Forces and the Government as respondents.
In October 2021, the High Court granted him leave to hear the merits of his application.
'Lost right to pension'
In his affidavit in support, the former army sergeant said that as a result of his dishonourable discharge from service, he had lost his right to pension under Article 147 of the Federal Constitution.
He was scheduled for a normal discharge from the army on Jan 20, 2023, but was discharged from service on Aug 26, 2021 — 16 months short of his scheduled discharge date. He had served with the army for 19 years.
Wan Ramli said that he exercised his constitutional right to refuse the vaccine. As a result, he was interrogated by his superior and several other officers for refusing the vaccine.
Subsequently, he was charged under the Armed Forces Act 1972 with disobeying orders to be vaccinated, using threatening or subordinate language to a superior officer, disobedience to a standing order and conduct to the prejudice of good order and service discipline.
Wan Ramli had asked to be court-martialled, but this was refused by Sharull and therefore he had been denied a right to be heard, which he said was a serious violation of the rules of natural justice. He added that he had been deprived of his livelihood protected by Article 5(1) of the Federal Constitution.
In his affidavit in reply, Sharull said that the charges against Wan Ramli's could be dealt with summarily by him as his commanding officer as stipulated by Subsection 96(2) of Act 77, among others.
Six witnesses were called and Wan Ramli was given a chance to question them. When called upon to give his defence, Sharull said, Wan Ramli chose to remain silent.
Wan Ramli was represented by Yasmeen Soh Sha-Nisse, while senior federal counsel Ahmad Hanir Hambaly represented the respondents.
Read also:
Ex-army sergeant who refused Covid-19 vaccination gets leave to challenge his dismissal and withdrawal of pension