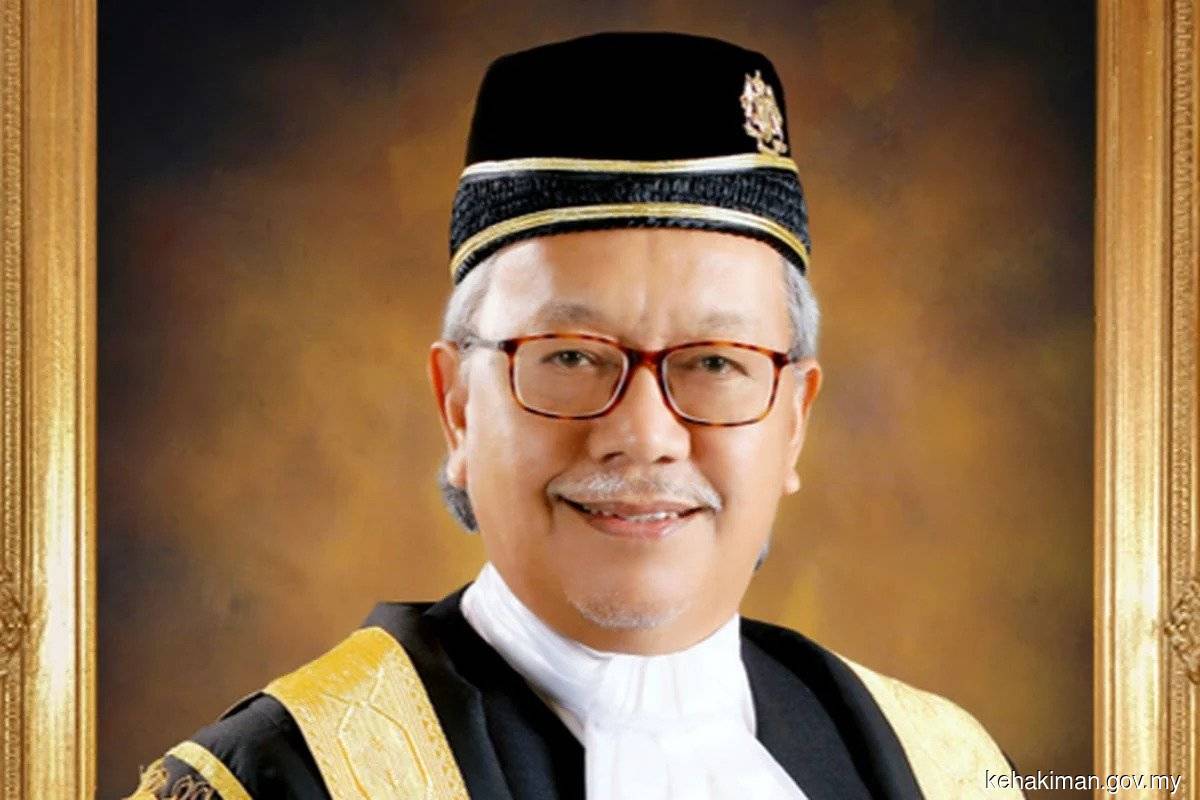 PUTRAJAYA (Jan 16): Chief Judge of Sabah and Sarawak (CJSS) Tan Sri Abang Iskandar Abang Hashim, who has been the acting Court of Appeal (COA) president since last November following the retirement of his predecessor Tan Sri Rohana Yusuf, is expected to be named the new COA president on Tuesday (Jan 17).
And with the 63-year-old Sarawakian's elevation to the second most senior position in the country's judiciary, the CJSS post will be left vacant, together with the Chief Judge of Malaya post, which Federal Court judge Datuk Mohamad Zabidin Mohd Diah has assumed temporarily on an acting basis.
Two names have been bandied about who could replace Abang Iskandar, namely Federal Court judges Datuk Abdul Rahman Sebli and Datuk Rhozhariah Bujang, both also from Sarawak.
The elevation of judges will take place after they receive their instruments of appointment from the Yang di-Pertuan Agong Al-Sultan Abdullah Ri'ayatuddin Al-Mustafa Billah Shah on Tuesday morning.
This will be followed by the oath-taking ceremony before Chief Justice Tun Tengku Maimun Tuan Mat in the afternoon.
With the elevations, there will be a total of four vacant positions in the Federal Court, which will have to be filled by COA judges. There are, however, already nine vacancies in the COA, which will likely be filled by the present High Court judges.
Sources indicate that a former deputy public prosecutor and former prosecution head of Malaysian Anti-Corruption Commission Datuk Nordin Hassan— who is now a COA judge — will be elevated to the apex court.
Among the judges expected to be elevated to the COA are: Mohamed Zaini Mazlan, Datuk Collin Lawrence Sequerah, Datuk Azimah Omar, Datuk Lim Chong Fong and Datuk Azman Abdullah.
Zaini was the presiding judge in Datin Seri Rosmah Mansor's solar hybrid graft case, while Sequerah is the presiding judge in the 1Malaysia Development Bhd case — where former prime minister Datuk Seri Najib Razak is facing 25 charges — and Deputy Prime Minister Datuk Seri Ahmad Zahid Hamidi's graft case involving funds of the charitable organisation he founded, Yayasan Akal Budi.
Azimah, meanwhile, was the judge who wrote the judgement in the defamation suit that former attorney-general Tan Sri Mohamed Apandi Ali brought against DAP stalwart Lim Kit Siang.
The Edge previously reported about the vacancies among superior court judges, and that Tengku Maimun had, after officiating the Official Legal Year, indicated that the vacancies would be filled soon.
Read also:
CJ: Vacancies of superior court judges would be filled soon