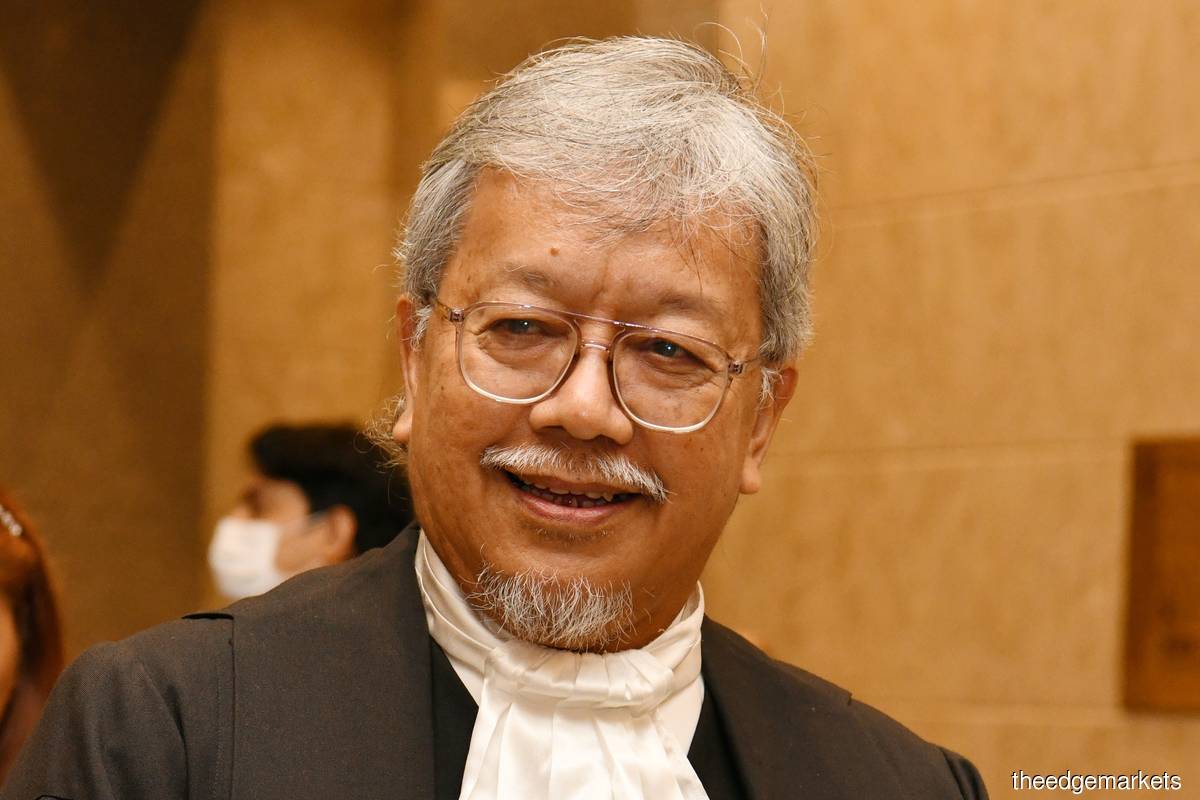 PUTRAJAYA (Jan 17): Tan Sri Abang Iskandar Abang Hashim has been appointed to the No 2 top judiciary post in Malaysia — the Court of Appeal (COA) president.
Federal Court judge Datuk Mohamad Zabidin Mohd Diah has also been named as the Chief Judge of Malaya, and Federal Court judge Datuk Abdul Rahman Sebli as the Chief Judge of Sabah and Sarawak. The CJ of Malaya and the CJSS are the third and fourth top judiciary posts in the country.
Abang Iskandar, 63, was previously the CJSS. In his new post, he replaces Tan Sri Rohana Yusuf, who retired last November. He has been the acting COA president since Rohana's retirement.
He took his oath on Tuesday morning (Jan 17) before the most senior Court of Appeal judge, Datuk Yaacob Md Sam.
Zabidin, 65, meanwhile, took his oath before the most senior High Court judge, Datuk Seri Abdul Halim Aman, while Abdul Rahman took his oath before Kuching High Court judge Datuk Azhahari Kamal Ramli.
Abang Iskandar and Zabidin were on the five-member bench led by Chief Justice Tun Tengku Maimun Tuan Mat that found former prime minister Datuk Seri Najib Razak guilty of criminal breach of trust, money laundering, and abuse of power over SRC International Sdn Bhd funds.
Prior to his new appointment, Abang Iskandar started off as a magistrate in Miri, and acted as a senior federal counsel at the Fisheries Department of the Ministry of Agriculture. He also previously headed the commercial crime unit of the Attorney General's Chambers.
Abang Iskandar is known for allowing news portal Malaysiakini to have a publication licence when he was a High Court judge, after the Home Ministry declined to give the publication a permit.
Meanwhile, Zabidin started as a magistrate in Butterworth, and later became a Sessions Court judge in Kuala Lumpur, and an acting Federal Court registrar.
During his High Court tenure, he acquitted Datuk Seri Anwar Ibrahim in the sodomy II case in 2012. The decision was overturned by the COA, which found the politician guilty, and this was upheld by the Federal Court on Feb 15, 2015.
Anwar, who received a royal pardon in May 2018, went on to lead the Pakatan Harapan coalition to form the Unity Government with Barisan Nasional, Gabungan Parti Sarawak, Gabungan Rakyat Sabah and Parti Warisan, following the country's 15th general election in November 2022, and became the 10th PM of Malaysia.
Abdul Rahman, 64, is known as the judge who wrote and ruled that the state or federal government could sue politicians for defamation in the Federal Court.
Newly appointed Federal Court judge Datuk Nordin Hassan, on the other hand, was once a deputy public prosecutor and one of those who prosecuted Anwar in his sodomy II trial. He was also previously the prosecution deputy director of the Malaysian Anti-Corruption Commission.
Made a High Court judge in 2017, he became a COA judge in 2020.
During his time with the High Court, Nordin was known as the judge who dismissed Grab Holdings Inc's legal challenge — filed with GrabCar Sdn Bhd and MyTeksi Sdn Bhd — against the Malaysia Competition Commission's (MyCC) proposed RM86.77 million fine against Grab for allegedly abusing its dominant position by imposing restrictive clauses on its drivers relating to third-party advertising.