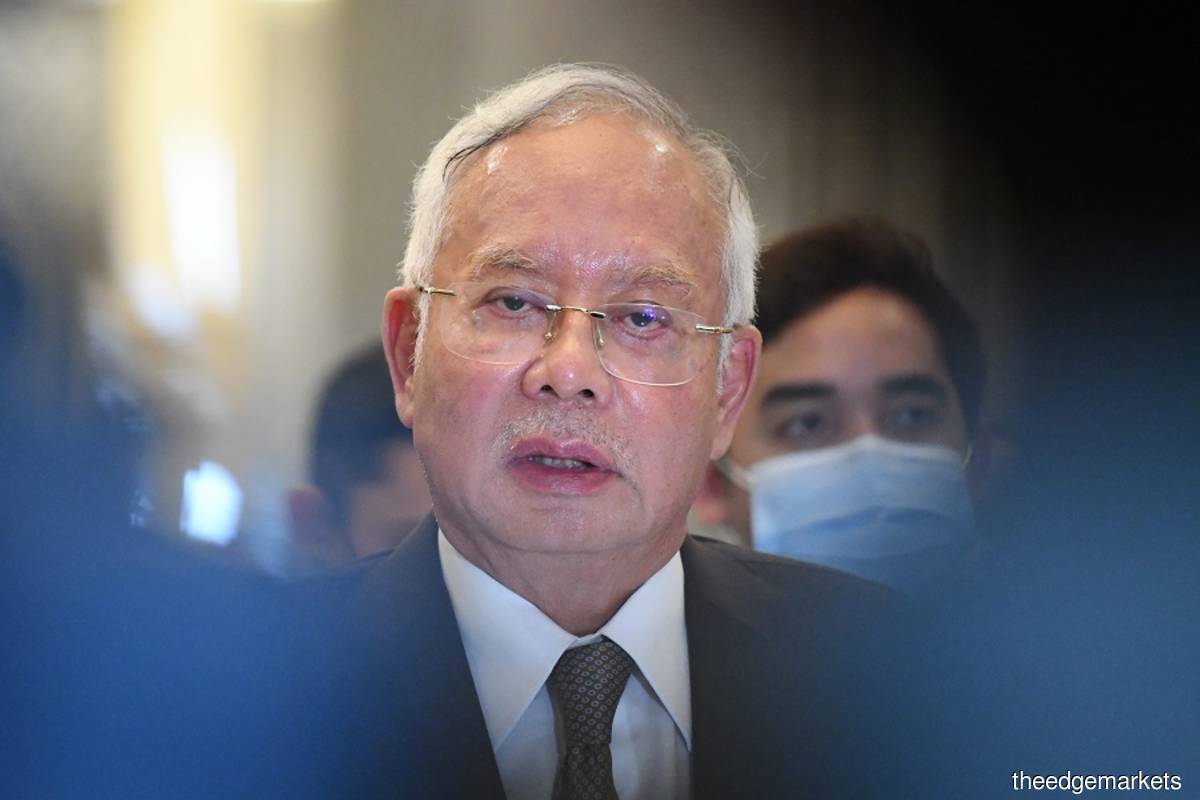 PUTRAJAYA (Jan 17): The Federal Court has fixed March 13 to hear Datuk Seri Najib Razak and his son Datuk Mohd Nazifuddin Najib's appeal regarding their respective RM1.69 billion and RM37.64 million income tax cases.
The date was fixed by Federal Court deputy registrar Suhaila Haron, following case management on Tuesday (Jan 17).
Najib and Nazifuddin were represented by Wee Yeong Kang, while senior tax counsel Ainur Mardhiah Ramli represented the Inland Revenue Board (IRB); Kelly Choo was present as amicus curiae or friend of the court from the Malaysian Bar.
Wee confirmed the dates with The Edge when contacted.
Last Sept 21, a three-member Federal Court bench led by Chief Justice (CJ) Tun Tengku Maimun Tuan Mat granted a stay of a summary judgement entered in Najib's and Nazifuddin's cases to pay RM1.69 billion and RM37.64 million respectively to the Inland Revenue Board, pending the disposal of their appeal to the apex court.
The CJ allowed the stay, following no objections from the IRB.
In October 2021, the Court of Appeal upheld the decision of two separate High Courts in Kuala Lumpur that allowed the summary judgement to be entered against the father and son duo.
In May 2022, the apex court granted leave to Najib and Nazifuddin to have their appeal over the summary judgement be heard on its full merits. However, no dates were fixed for the hearing at that time.
The hearing of the duo's appeal will focus on nine questions of law which their lawyer posed to the Federal Court.
Read also:
Najib and son Nazifuddin allowed to challenge income tax summary judgement 
Najib and son Nazifuddin granted stay of summary judgement in IRB's RM1.7 billion claim