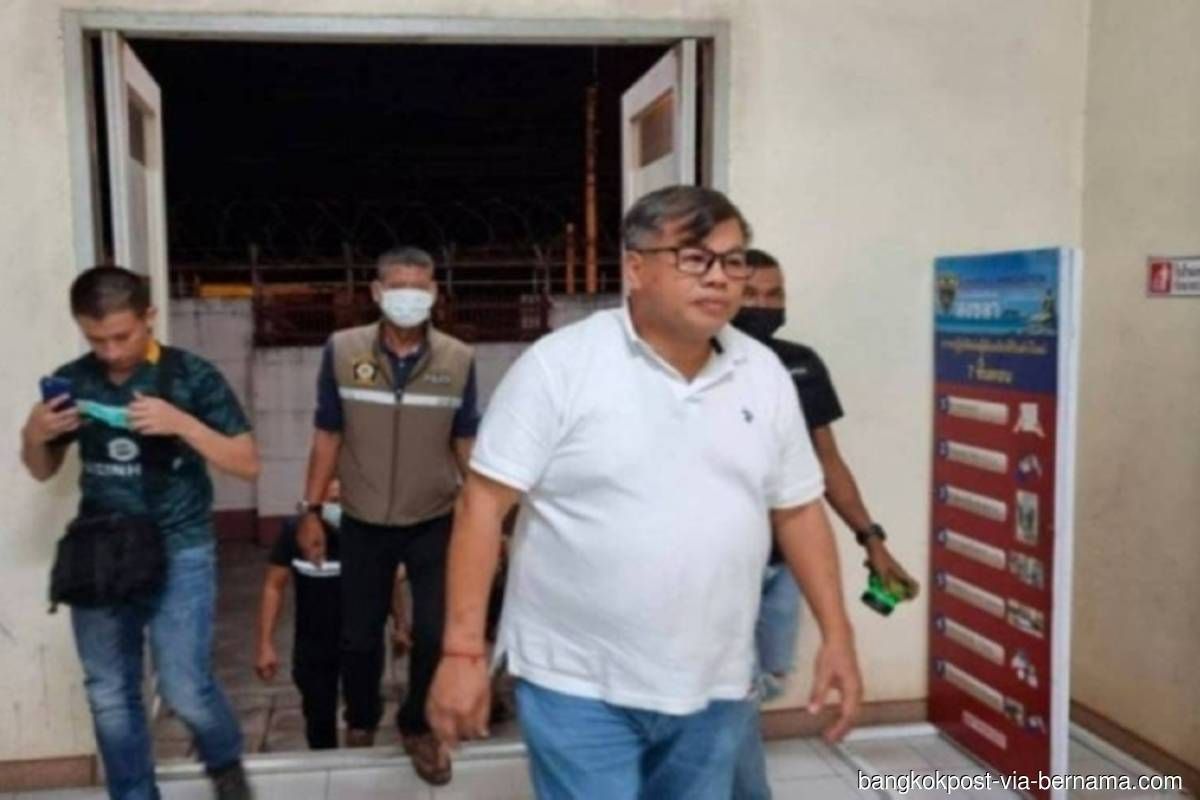 BANGKOK (Jan 18): A Thai court on Wednesday ordered that the wanted Malaysian businessman Teow Wooi Huat be extradited to China to face charges in connection with fraud, though Malaysia too had filed an extradition request.
The court said Teow, MBI Group's founder, can file an appeal within 30 days.
The verdict was delivered via a virtual hearing on
Wednesday.
Teow, wearing a brown prison uniform and a surgical face mask, appeared on camera from the Bangkok Remand Prison, accompanied by prison officers.
He appeared calm throughout the hearing and after the judge read the verdict he asked, "Can I appeal?"
Earlier, the court said Chinese authorities had filed a request to extradite Teow to China for fraud and a dubious investment scheme.
The court also noted that Teow is also on the Interpol Red Notice list for questioning.
"He (Teow) was involved in fraud through his companies operating in Malaysia and Thailand. He would be extradited to China," the court said.
Meanwhile, Teow's counsel Juti Suanraksa said Teow will be filing an appeal on the extradition order to China.
Besides that, he said the counsel team is preparing necessary documents to be submitted to the court on Malaysia's extradition request.   
"We are submitting additional documents as requested.
"The court is expected to hear the  case of Malaysia's extradition request soon," he told Bernama.
Teow was detained on July 21 last year and was informed that he was wanted by authorities in China for duping investors with his dubious investment schemes.
He is being sought both by Malaysia and China, with the latter being the first to request for his extradition.
Teow has been under the Thai Immigration Police custody for more than 180 days now after his visa was revoked on last July 21.
Since then, he has been awaiting deportation by the Thai authorities.
Beijing police also reportedly wanted him for questioning following a suit filed by about 400 investors from China to recover investments worth some RM100 million.
On July 25, the Royal Malaysia Police said it is in the process of applying for Teow to be extradited to Malaysia to assist in investigations under Section 420 of the Penal Code for cheating.