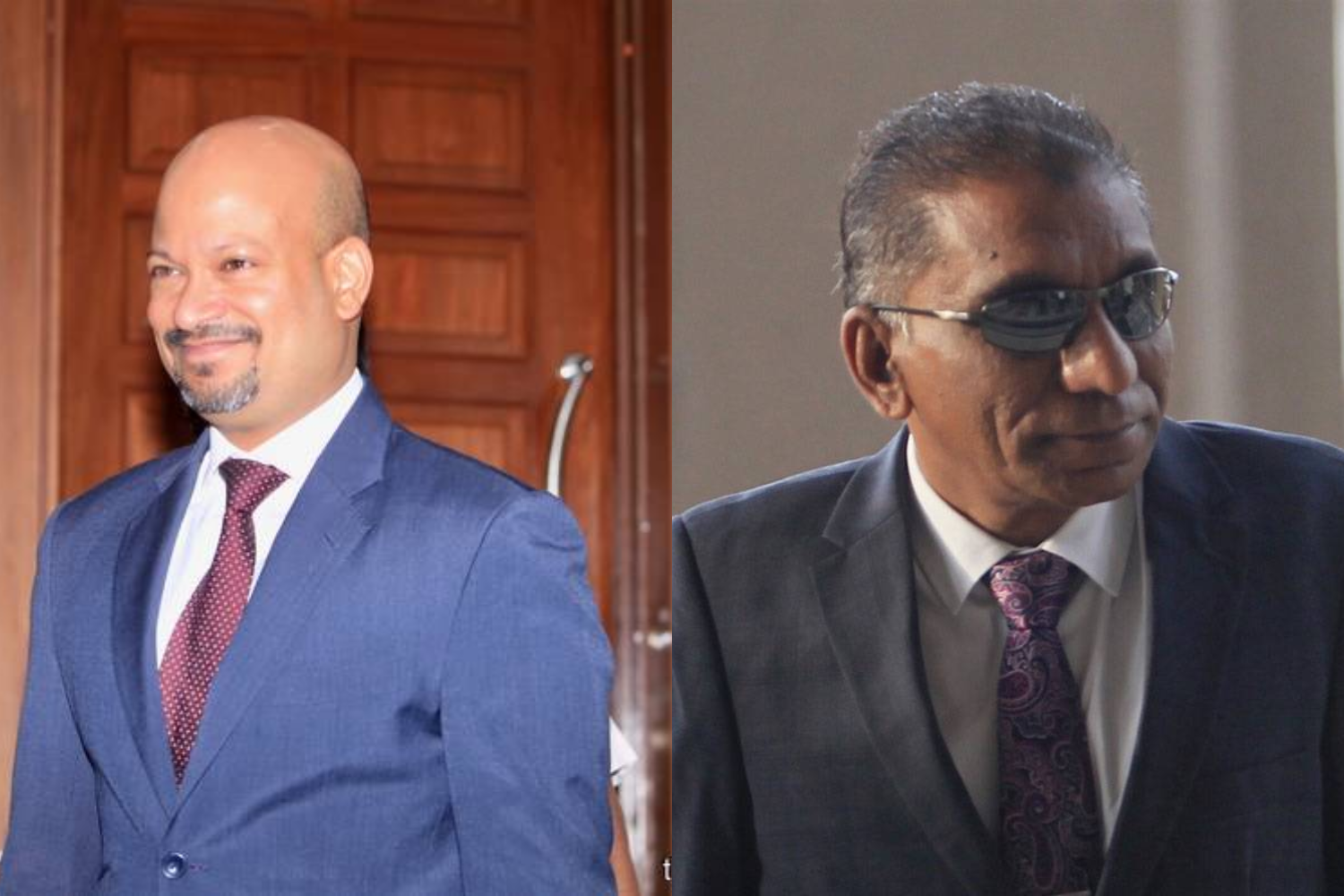 KUALA LUMPUR (Jan 19): The applications by both ex-treasury secretary general Tan Sri Mohd Irwan Serigar Abdullah and former 1Malaysia Development Bhd (1MDB) president Arul Kanda Kandasamy to strike out a US$6.59 billion suit filed by the fund against them has been postponed.
The postponement comes as 1MDB plans to appoint new lawyers to represent them in the matter, but it is not clear yet who the new solicitors will be.
1MDB's counsel Kong Xin Qing from Rosli Dahlan Saravana Partnership confirmed the matter with The Edge when contacted.
Judicial Commissioner Datuk Raja Ahmad Mohzanuddin Shah Raja Mohzan has now fixed Feb 14 as the next case management for the applications.
Mohd Irwan is represented by Lavinia Kumaraendran while Arul Kanda is represented by Adam Lee. 
Both applications were initially set to be heard on Thursday.
According to court filings, Mohd Irwan applied to strike out the suit against him in February last year on the grounds that it was premature, as 1MDB's claim over the Brazen Sky Ltd investment and the payment of Aabar Investments PJS Ltd were unsustainable because the court has yet to determine whether 1MDB suffered losses of US$1.83 billion and US$3.5 billion, and who were responsible for the losses.
Meanwhile, Arul Kanda applied to strike out the suit in June last year. Among others, he claimed that he cannot be held responsible for 1MDB's losses as a result of fraud committed by others.
1MDB filed the suit in May 2021 against Mohd Irwan and Arul Kanda among others for alleged breach of fiduciary duty, breach of trust and conspiracy.
Among others, the strategic development company is seeking US$6.59 billion from the duo as a result of the purported breach.
Separately, 1MDB is also seeking an additional RM2.9 million against Mohd Irwan and Arul Kanda for fraudulent breach of duties and knowing receipt respectively over an alleged extension of the employment agreement dated Feb 23, 2018.
The RM2.9 million was the sum paid to Arul Kanda for the purported employment extension agreement.
In its statement of claim, 1MDB claimed that both Arul Kanda and Mohd Irwan are liable for breach of duties and breach of trust, which resulted in the strategic development company paying a sum of US$1.83 billion to 1MDB-PetroSaudi Ltd, which was converted into stakes in Brazen Sky, and subsequently converted into an investment in Bridge Global Fund.
1MDB also alleged that the duo committed fraudulent breach of duties and breach of trust, resulting in a payment of US$1.265 billion to the International Petroleum Investment Company (IPIC) as part of a consent award dated May 9, 2017, and US$3.5 billion being misappropriated from the company to Aabar BVI.
Read also:
Irwan Serigar's striking out of 1MDB suit fixed on Jan 19, 2023 before new JC