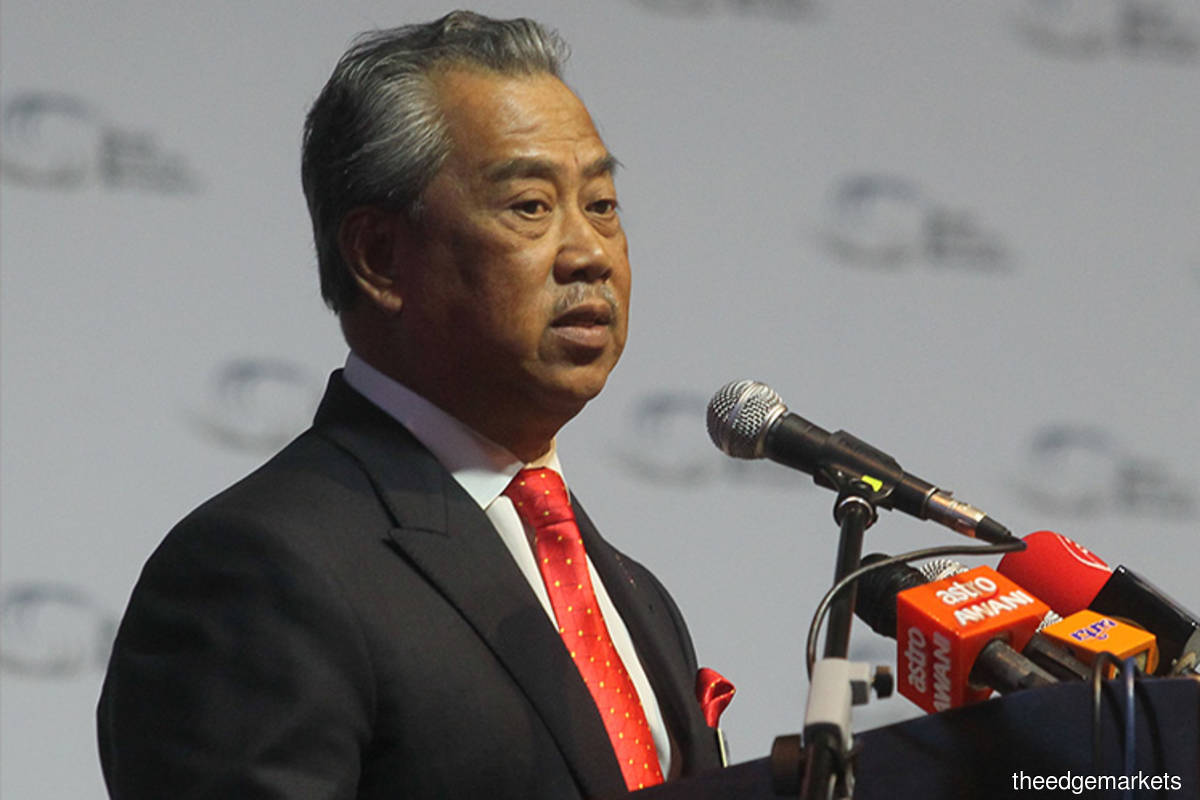 KUALA LUMPUR (Jan 19): Tan Sri Muhyiddin Yassin, who is being sued by Prime Minister Datuk Seri Anwar Ibrahim for defamation, claims that the comments he made regarding Anwar's salary as Selangor's economic advisor — for which he is being sued — were fair and that the matter was of public interest.
Anwar is suing the former prime minister for claiming in a ceramah in Padang Serai that Anwar was paid RM15 million for the position.
In the suit filed last December, Anwar contended that the words Muhyiddin uttered during the speech he made for the Padang Serai election on Dec 5 claimed that the RM15 million had been paid to Anwar, which both Anwar and the Selangor government have denied.
In the statement of defence sighted by The Edge, Muhyiddin, through his lawyer Chetan Jethwani, claimed that the speech contained matters of "legitimate public interest" and denied that the full speech in context was in any way offensive.
"The defendant (Muhyiddin) will rely on his full speech and its context during the trial of the matter. In any event, the defendant denies that the statements made by him were in any way defamatory to the plaintiff (Anwar)," the statement read.
Muhyiddin also claimed that the speech, which was made during a political rally, was made under qualified privilege. He said he had a legitimate duty to provide information to the party members and electorate within the constituency and to express his opinion on the qualifications of those who hold public office.
Conversely, the party members and voters have a corresponding and legitimate social and moral interest in receiving these information and opinions.
"Under the circumstances, the defendant had a legitimate duty and/or interest to communicate the impugned slanderous words and/or the matters therein to the electorate within the constituency and the party members, who had a legitimate interest to receive and /or be informed of the same," it read.
The statement went on to state that there should be a frank exchange of information and opinions of those who hold public office, and that curtailing the same would be a breach of Muhyiddin's freedom of expression under Article 5 of the Federal Constitution.
Muhyiddin also denied any intent to disparage, taint, harm, defame, tarnish or injure the reputation, character or image of Anwar.
He also said Anwar, as head of the unity government, the leader of Pakatan Harapan and the current Prime Minister, should not take offence at criticisms and queries posed during political speeches.
With this, Muhyiddin called for the action to be dismissed by the courts.
At a case management on Thursday before Assistant Registrar Nur Shasha Hidayah, the High Court was informed by Jethwani that the statement of defence was filed on Jan 17.
Anwar was represented by Datuk Sankara Nair, who was instructed by the court to file Anwar's reply by Feb 16.
She then fixed Fed 23 for the next case management.