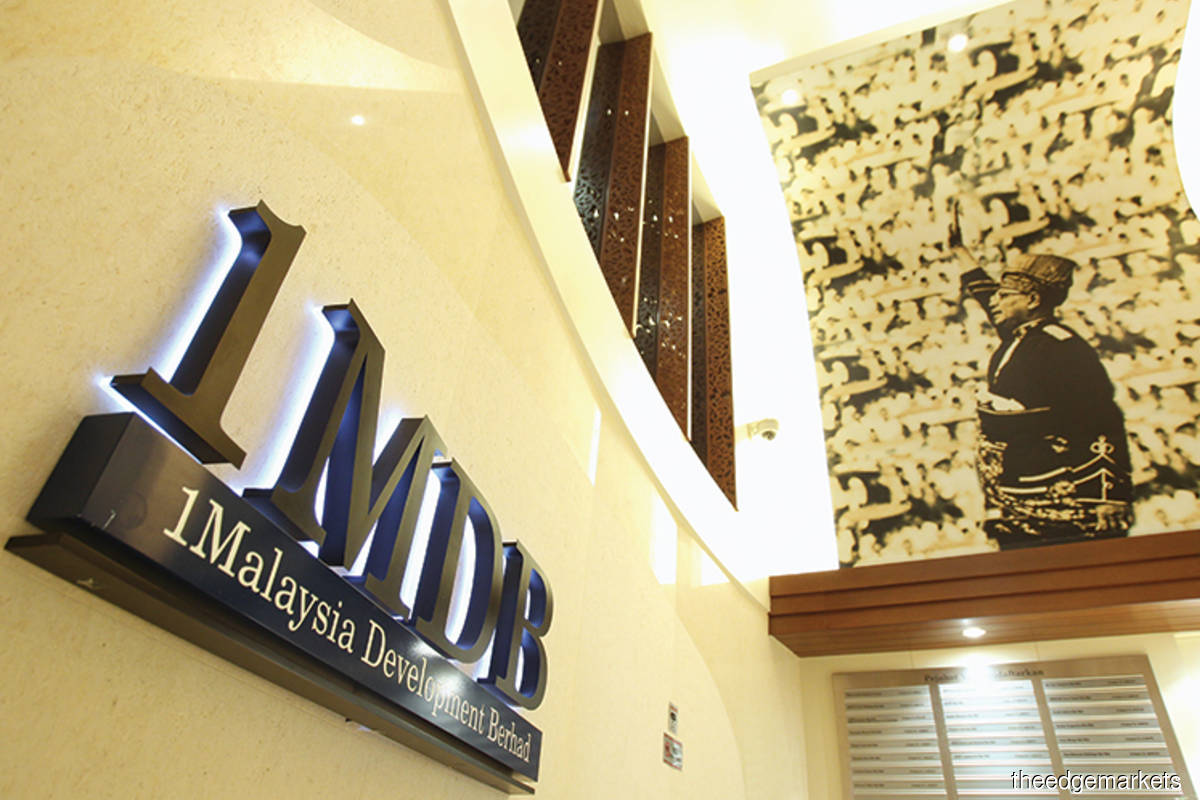 KUALA LUMPUR (Jan 20): The High Court on Friday (Jan 20) allowed the government's forfeiture suit against former 1Malaysia Development Bhd (1MDB) general counsel Jasmine Loo Ai Swan.
Two vehicles — an Audi Q5 2.0 TFSI and a Volkswagen New Beetle 1.6(A) — and cash amounting to RM22,600 were forfeited to the government.
Meanwhile, the court allowed OCBC Bank (M) Bhd's third-party claim over a condominium unit in the forfeiture list. The unit is believed to be in Mont Kiara.
High Court judge Datuk Azhar Abdul Hamid said on Friday that he made his decision after studying the affidavits and submissions.
Loo, who is alleged to be a close associate of fugitive financier Low Taek Jho (Jho Low), is one of the key characters in the 1MDB saga.
The 49-year-old is still at large and her whereabouts are not known.
Properties seized in 2021
The government filed the application in November 2021 under Section 56 of the Anti-Money Laundering, Anti-Terrorism Financing and Proceeds of Unlawful Activities Act 2001 (AMLA).
Section 56 of AMLA stipulates forfeiture of properties where there is no prosecution.
Subsequently, an application was made under Section 61(2) of the same Act in July 2022 to issue a gazette inviting any third party to make a claim over the said properties.
Only OCBC Bank made a third party claim.
The cars were seized on Jan 27, 2021, the cash in Loo's Maybank Islamic current account was seized on Feb 2, 2021, and the apartment was seized on Feb 15, 2021.   
It was previously reported that OCBC Bank and the government were in settlement talks over the condominium unit. However, that did not materialise as both parties contested for the property.
The prosecution was represented by Noor Zalizan Lazarous while counsel Lim Jun Yik appeared for OCBC Bank.
Casey Tang forfeiture suit set for mention in Feb
Meanwhile, a forfeiture suit involving former executive director Casey Tang Keng Chee — another key character in the 1MDB saga — was postponed to Feb 10.
The matter was initially set for mention before judge Datuk Collin Lawrence Sequerah on Friday.
The Malaysian government is looking to forfeit cash amounting to over RM150,000, a vehicle and also landed properties from Tang.
Tang, also alleged to be a close associate of Jho Low, is on the run and his whereabouts are not known.
Read also:
Hearing of Govt's forfeiture application against ex-1MDB general counsel Jasmine Loo set for Jan 20
Govt seeking to forfeit 1MDB-linked assets from Casey Tang