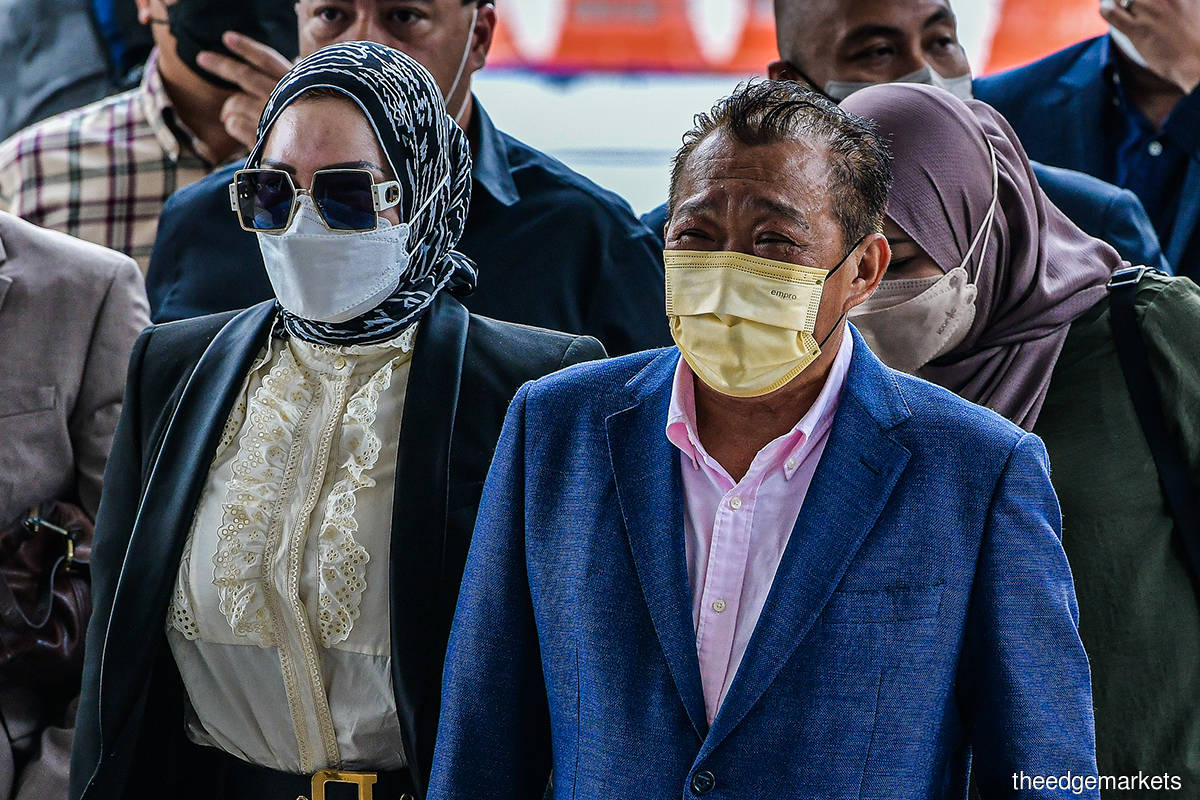 KUALA LUMPUR (Jan 25): The Court of Appeal has set another case management date for Kinabatangan Member of Parliament Datuk Seri Bung Moktar Radin and his wife Datin Seri Zizie Izette Abdul Samad's appeal against the High Court's decision to dismiss the duo's application to challenge a lower court's decision that they must enter their defence in their graft trial.
Deputy public prosecutors Law Chin How confirmed the matter with The Edge when contacted.
"March 22 is fixed for mention, pending the record of appeal," he said when contacted.
Datuk K Kumaraendran who represents Zizie also confirmed this when contacted.
In criminal appeals, the court registry will prepare and deliver to parties the appeal records which will contain the notes of evidence, exhibits and grounds of judgment.
Kumaraendran explained that this could take some time.
The couple is appealing the High Court's decision in early December to dismiss their applications challenging Sessions Court judge Rozina Ayob's order on Sept 2 for them to enter their defence in their graft trial.
The judge found that the prosecution in the couple's corruption case had established a prima facie case involving RM2.8 million related to a Felcra Bhd investment.
The couple had filed applications for a revision, on the grounds of the "correctness of the decision".
In dismissing their application, the High Court agreed with the prosecution's preliminary objection that the couple's mode of application — by way of a motion instead of a letter — was defective.
According to the first charge, Bung Moktar, who was then the non-executive chairman of Felcra, accepted bribes of RM2.2 million in cash from Public Mutual investment agent Madhi Abdul Hamid through Zizie.
For the second charge, he is accused of accepting bribes of RM262,500 in cash from Madhi for a similar purpose.
He is also accused of accepting a bribe of RM337,500 in cash from Public Mutual investment agent Norhaili Ahmad Mokhtar.
All the offences were said to take place in June 2015. Meanwhile, Zizie faces three abetment charges.
Read also:
Bung Moktar, wife fail in bid to challenge Sessions Court decision for duo to enter defence in graft trial
Bung Moktar, wife granted another stay from entering defence in graft trial